CATEGORY: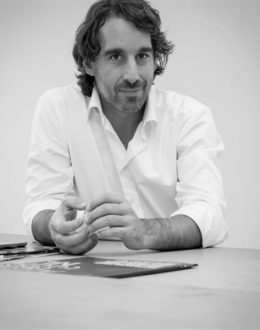 Janjaap Ruijssenaars
keynote speaker
TOPICS
Architecture
Design
Discovery
Innovation
ABOUT SPEAKER
Young architect and inventor found a recipe for discovery that works for every project.
He was educated at Western State College of Colorado, Universidad Polytecnica Barcelona Spain and TU Delft, Netherlands.
His company Universe Architecture (founded in 2000) works on urbanism, architecture, design and research and became successful in all territories with a simple yet effective approach:
Every project starts with a question.
Every question leads to an answer.
Every answer is the start of a new discovery.
The Floating Beda TIME Magazine and used in Hollywood film Arthur is one of the results of this approach. Other projects include the 'Landscape House Building' which is to be constructed using a large 3d printer. It was the most popular item on dezeen.com in 2014. TIME magazine commented: "The 3D-Printed House?! A Dutch Architect and Mathematician Break the Mold".
The innovative urban project underneath highway A8 was transformed from no go area into the center of the community. The project was elected Best Urban Public Space of Europe. A new school building where children learn to read and write was designed so that the windows write the name of the school, SEEKER. It was selected amongst the best debut buildings of Europe by BAUWELT Prize.
He has been teaching at the Royal Institute of Dutch Architects, the Academy of Architecture Amsterdam and the Academy of Architecture Rotterdam.
In his lectures, Janjaap Ruijssenaars elaborates on how the recipe for discovery works for projects, how these projects live a life of their own by connecting people and how strategies.
---
---
CONTACT US
To enquire about a particular speaker(s) for your event please fill in the form below and we will get back to you immediately.