CATEGORY: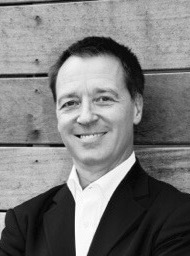 Ralph Ardill
keynote speaker
Leading Authority on Brand Transformation, Experiential Branding and Design. Speaker and Author.
TOPICS
Branding on Purpose
Change for the Better
Collaboration: Myths & Realities
Living the Brand
Reality Check for Branding
What's the Story? From Selling to Storytelling
ABOUT SPEAKER
Ralph Ardill consults to some of the world's leading brands, including Carlsberg, Ford, Ericsson, Coca-Cola, Barclays, Sky, Tate Modern and CBRE on how to best to bring their brands to life inside and outside their organisations and is an accomplished writer, speaker and consultant.
In 1995 Ralph wrote one of the first books on Experiential Branding  – simply entitled 'Experience' and was also the author of a master-class on Experience Design for the UK Design Council.
Ralph has a been a judge of the highly influential Cool Brands Council – a leading authority on branding, consumer trends and design as well as a special advisor to the Royal Society of Arts and the Parlimentary Design Group and is currently a Visiting Fellow for York St John University
Following spells as a Business Analyst for Laura Ashley, a Brand Manager for CBS Record and devising global Corporate Identity programmes for Enterprise IG Ralph then spent over a decade as Marketing and Strategic Planning Director of Imagination – one of the world's most successful and admired creative consultancies – where he was the inspiration and driving force behind Imagination's Brand Experience offer and where he personally led the development of the world-class Guinness Storehouse brand centre in Dublin.
Since 2006 Ralph has working as an independent consultant to help his clients – from  ambitious SME's to global power brands – achieve smarter, faster and more cost-effective business growth through people-centred, brand-led, design-inspired transformation their total brand experience.
An approach based on Ralph's highly powerful and pragmatic fusion of best-practice management consulting, brand strategy, experience design and change management.
---
---
---
CONTACT US
To enquire about a particular speaker(s) for your event please fill in the form below and we will get back to you immediately.