CATEGORY: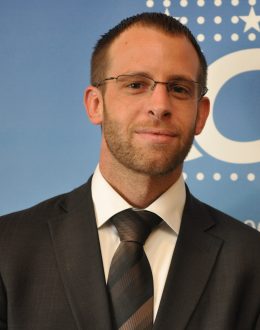 Tom Antonissen
keynote speaker
Transport, Automotive and Energy specialist
TOPICS
Environment
ITS-Intelligent Transport Systems
Logistics
Roads & Transportation
ABOUT SPEAKER
Tom Antonissen is the holder of a Master in Law from the Institute for European Studies in Brussels. Following his study he became the Secretary General of not one but three Belgian and two European Trade Federations in the Transport and Machinery Distribution sector. He has also held a position with JAUSAS Abogados, a law firm in Barcelona, in the European Law Department under the EU Exchange Program for young professionals.
After several years of experience Mr. Antonissen joined the Road Federation Belgium as a representative in the executive committee of the Union Road Federation responsible for all road-related European (and International) Transport Policy matters, as well as representing the Federation towards the EU institutions, international and national authorities, others takes-holders and the general public.
Since 2005, Tom Antonissen consulted in the  fields of transport, energy, environment, Development Aid, Competition Law, Financial Services & ICT – Intelligent Transport Systems, as an independent European affairs adviser at EUreSupport – Brussels-based private limited liability company. He is also known as a "public affairs aficionado" involving himself in a number of successful lobby campaigns both in Belgium and the European level.
---
---
CONTACT US
To enquire about a particular speaker(s) for your event please fill in the form below and we will get back to you immediately.