CATEGORY: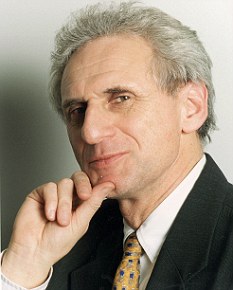 Alex Brummer
keynote speaker
Award-Winning Financial Commentator
TOPICS
The Credit Crunch and Global Recession
The Eurozone crisis
the financial center of London
The global economy
The UK Economy
ABOUT SPEAKER
Alex Brummer is a multi-award-winning journalist. He has been City Editor for the Daily Mail since 2000, prior to which he was consultant editor for the Financial Mail on Sunday. Prior to that, he spent twenty six years at The Guardian, during which time he was its financial correspondent in both the UK and the US. Alex's most recent book was Britain for Sale: British Companies in Foreign Hands – The Hidden Threat To Our Economy (2012).
Previous books include The Great Pensions Robbery (2010) and his highly acclaimed The Crunch: The Scandal of Northern Rock and the Escalating Credit Crisis (2008). Alex was also co-author, with Roger Cowe, of Hanson: A Biography (Fourth Estate, 1994) and Weinstock: The Life and Times of Britain's Premier Industrialist (HarperCollins 1998). His awards include the1989 Overseas Press Club Award for the Best Foreign Correspondent in the United States, Best Financial Journalist of the Year at the British Press Awards in 1999, The Wincott Prize for Senior Financial Journalist of the Year in 2001 and Business Journalist of the Year in the 2006 World Leadership Forum.
Aside from his financial journalism, Alex is a regular contributor to the Jewishhe credit crunch and global recession.
Chronicle and has written extensively on the Holocaust, Israel's economy, technology and Middle East policy.
---
---
CONTACT US
To enquire about a particular speaker(s) for your event please fill in the form below and we will get back to you immediately.