CATEGORY: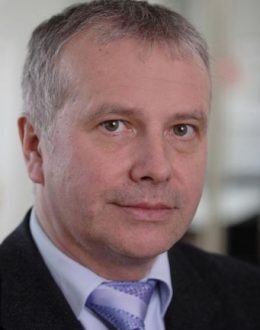 Alexander Rahr
keynote speaker
Leading German expert on politics and the role of the political elite in post-Soviet Russia
TOPICS
Commercial Opportunities in Eastern Europe and Russia
Politics in Russia, the Ukraine, Belarus, and the Caspian Region (Domestic, Foreign, Economic, Security Aspects)
The Future of Europe
The Social and Economic Effects of Globalization
ABOUT SPEAKER
Alexander Rahr is director of the Russian/Eurasia Program. He is also the coordinator of the institute's EU-Russia Forum. Before joining the Council in 1994, he was a senior analyst at the Research Institute of Radio Free Europe/Radio Liberty, Munich and project manager at the Federal Institute for East European and International Studies, Cologne. He has worked as a consultant for the Rand Corporation, Santa Monica and Program Director, German Council on Foreign Relations (DGAP), Berlin (1994–2012). He is member of the executive board of Yalta European Strategy (YES), Petersburg Dialogue and Union of Russian Economy in Germany. He is the Honorary Professor, Moscow State University of International Relations of the MFA of Russia (MGIMO University) and the Higher School of Economics, Moscow.
He has also worked for "Deutsche Welle" TV and radio programs and has published numerous articles in the German, Russian and international press. He is a frequent guest at political TV shows and regularly writes for "Die Welt" and other newspapers.
He is the author of biographical books of Michael Gorbachev (1986) and Vladimir Putin (2000). His book "Russland gibt Gas" has been published in 2008 and Cold Friend: Why we need Russia in 2011.
He holds an M.A. in History and Political Sciences from Munich State University. He was awarded the Federal Merit Cross in 2003 and Medal on Outstanding Cooperation, Ministry on Foreign Affairs of the Russian Federation.
Rahr was involved on the side of Hans-Dietrich Genscher's since 2011 l in the attainment of an amnesty for the former oligarch and Kremlin critic Mikhail Khodorkovsky. Khodorkovsky's release took place in December 2013.
---
---
CONTACT US
To enquire about a particular speaker(s) for your event please fill in the form below and we will get back to you immediately.