CATEGORY: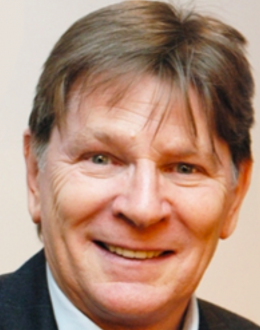 Barry Gibbons
keynote speaker
Former Chairman of Burger King
TOPICS
Customer Service - Rising above the Ho-Hum
Leadership - Profession or Condition?
The New Branding Challenge: Distinction Amid Clutter
Your People: Energised or Alienated?
ABOUT SPEAKER
During his 5 years as the US-based Chairman/CEO of Burger King, Barry Gibbons received international acclaim for his performance (he was cited as a "Turnaround Champion" in Fortune magazine).
Having retired from big business, he is now a successful, author, speaker, consultant, entrepreneur and co-founder of the UK publishing business Infinite Ideas.
He has written six business books and one on public speaking, published in both the US and UK, whilst his offbeat business column appears in the USA's QSR magazine. His last book is Five Loaves, Two Fishes and Six Chicken Nuggets.
He has made hundreds of speeches to blue-chip corporate audiences in many countries. A brilliant speaker, Barry Gibbons aims to show audiences – internal and external – how to stay ahead in fast changing and unpredictable markets.
---
---
CONTACT US
To enquire about a particular speaker(s) for your event please fill in the form below and we will get back to you immediately.