CATEGORY: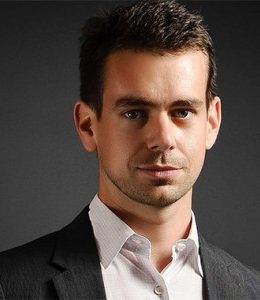 Jack Dorsey
keynote speaker
ABOUT SPEAKER
Today, more and more social media and Internet applications and platforms are being launched every day, but few have managed to achieve the level of cultural saturation that micro blogging platform Twitter has.
As one of the founders of Twitter, Jack Dorsey has found himself to be a popular businessman who was even included among the prestigious Time 100 list. Born in Saint Louis, Missouri, Jack Dorsey appearances exhibited a strong degree of knowledge in software design from an early age.
By the young age of just 13, he had already created an open source dispatch software that remains in practice today for many taxicab companies. With his interest in software design, specifically in the realm of open source programming, Jack Dorsey appearances began taking place at New York University, which he claims is where the idea of Twitter was initially born.
That background in dispatch software design ultimately led to Jack Dorsey appearances on the project that was to be Twitter when he considered the idea of merging dispatches with AOL Instant Messaging and the blogging platform Live Journal. Along with Biz Stone and Evan Williams, Jack Dorsey appearances at Twitter helped launch the company and create a prototype of the micro blogging platform in just two weeks. First as chief executive officer, Jack Dorsey appearances for Twitter evolved to chairman of the board and now executive chairman. If you, like many of us, have found yourself addicted to following friends and others on Twitter and even sending off a few tweets of your own, you would surely love to hear from the brains behind the whole operation during a Jack Dorsey keynote address.
Dorsey was announced as a new member of the board of directors of The Walt Disney Company in 2013.
---
---
CONTACT US
To enquire about a particular speaker(s) for your event please fill in the form below and we will get back to you immediately.