CATEGORY: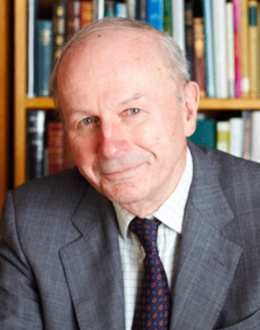 John Adair
keynote speaker
Professor of Leadership
Expert on Strategy and Management
Author
TOPICS
Developing High Performance Leadership
Leaders for Tomorrow - a Ten-Point Strategy
Making it Happen - Communication in Organisations
Motivation - Creating High Performance Teams
What is Leadership? How does It Differ From Management
ABOUT SPEAKER
John Adair was born in 1934 in Luton 30 miles north of London and from the earliest years he had shown potential that bloomed later into his lush life.
After completion of his education Mr. Adair began his national service in the Scots Guards in Egypt, at the rank of second lieutenant and unusually served as adjutant to the Bedouin regiment in the Arab Legion. Following his service in 1955 attended Hull Nautical College where he qualified as a deckhand on Arctic trawlers and worked on an arctic trawler in Iceland waters, after which he became an hospital orderly in the operating theatre of a hospital.
John Adair obtained a Bachelor of Arts from Trinity Hall, Cambridge in 1959 and started work as a senior lecturer at the Royal Military Academy Sandhurst in military history and adviser in leadership training in 1961. In 1966, John was awarded a doctorate in Philosophy from King's College London and became a fellow of the Royal Historical Society. In 1967, he left his position at the Royal Military Academy and rounded out his education in 1971 with a Blitt (Bachelor of Letters, which is no longer awarded) degree from Jesus College Oxford, and later became Professor of leadership studies at the University of Surrey, a post he held for five years. Between 1981 and 1986 John worked with Sir John Harvey-Jones at Imperial Chemical Industries (ICI) introducing a leadership development strategy. Based on a team work, achieving the task and developing the individuality, Adair approached leadership from a more practical and simple angle changing ICI into the first British company making a billion pounds profit.
In recent years he was a visiting professor at the University of Exeter and is currently an Emeritus Fellow of the Windsor Leadership Trust, where he regularly speaks on Leadership development programs. In 2006, he became an Honorary Professor of Leadership at the China Executive Leadership Academy in Pudong and in 2009 he was appointed Chair of Leadership Studies United Nations System Staff College in Turin. He wrote over 40 books on business, military and other leadership translated into many languages.
John Adair's work is referred in many of leadership development programs; his method is rich in practical advice and guidance. He has written over 40 books on business, military and other leadership which were translated into many languages.
---
---
CONTACT US
To enquire about a particular speaker(s) for your event please fill in the form below and we will get back to you immediately.