CATEGORY: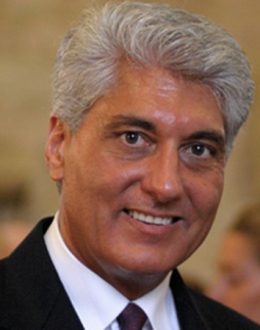 John Caslione
keynote speaker
Global Business Specialist
TOPICS
Global Economy
Marketing
New Normality
ABOUT SPEAKER
John Caslione is a highly respected thought leader, expert in global business strategy and the new global economy, and successful global businessman. He is Adjunct Professor at Georgetown University's McDonough School of Business in Washington, DC, as well as guest lecturer at Northwestern University's Kellogg School of Management in Chicago, IMD in Lausanne, Switzerland and at Peking University in Beijing, P.R. China.
John is vigorously sought after by business and government leaders alike seeking a global perspective, including how U.S. – and European-based organizations can become more global, in today's the turbulent and low growth economies of the U.S. and Europe. Having done business in 88 countries on six continents over the past 20 years including many high growth emerging markets in Asia, The Middle East, South America and Africa, John's dynamic and pragmatic approach to engaging an audience, with today's complex topics, has kept him in high demand as a premier keynote speaker worldwide. John's presentations address the most provocative and important business topics of the day that he presents to many forums including corporate Fortune 500 and FT 100 company events and notable industry conferences worldwide.
John's keynotes are widely applauded by business and government leaders alike. He is also a frequent keynote speaker and chairman of many leading conferences speaking on the global economy and global business development in many forums including: the Dubai Global Strategy Conference, the China Private Equity and Venture Capital Conference and many noted conferences and private business events in the U.S., South America, Europe, Middle East, Asia and Asia/Pacific. Clients include Federal Express, GE, Philips, HSBC, and 100's of others: see Client list.
John and his co-author, the noted marketing thought leader Philip Kotler, have collaborated together to write on their latest book, CHAOTICS: The Business of Managing and Marketing in The Age of Turbulence (AMACOM Publishing, 2009). CHAOTICS is published in 63 countries and in 30 languages. CHAOTICS now serves as a new platform for strategy development and execution for business enterprises and government agencies to more effectively hedge risk and confront uncertainty as they navigate through turbulence in the New Normality™, i.e., unpredictable and intermittent spurts of economic prosperity intermingled with spurts of economic downturn.
John also has two top-rated books published in China, Going Global – How to Globalize Your Business and Developing Successful Global Sales and Distribution Channel Strategies (Economy & Management Publishing House, 2005), which focus upon critical global growth strategies for China's emerging international businesses.
John's earlier works include Global Manifest Destiny: Growing Your Business in a Borderless Economy, (Dearborn Publishing, 2002), which provides a competencies roadmap for middle market companies to successfully compete in the global business environment, and Growing Your Business in Emerging Markets: Promise and Perils, (Greenwood Publishing, 2001), a leading authoritative book on developing market entry strategies into emerging markets.
John is Founder, President, and CEO of GCS Business Capital, LLC (GCS) with offices in Chicago, Shanghai, Hong Kong, Frankfurt and Milan. Founded in 2005, GCS is a cross-border mergers and acquisitions advisor to U.S., European and Asian middle market companies seeking to globalize their businesses through mergers, acquisitions and strategic joint ventures. Prior to founding GCS, John was the Founder, President and CEO of Andrew-Ward International, Inc. (AWI), an international management consulting firm assisting U.S. and Europe firms to develop global marketing and sales and global distribution channel strategies, along with assisting clients worldwide in their M&A activities by conducting due diligence for business target acquisitions, and advising on turnarounds and restructurings. Founded in 1991, AWI was merged into GCS in 2008.
GCS and AWI clients include, ABB Semiconductors, Becton Dickenson Biosciences, Caltex Lubricants, ChevronTexaco, ExxonMobil, General Electric, Hewlett-Packard, HSBC, Johnson & Johnson, IBM, Philips N.V., R.J. Reynolds International (later JT International), Rockwell-Collins Commercial Aviation, Sandoz, Securitas A.B., and many large and middle market firms globally. John serves as director and/or advisor for many U.S., European, Chinese and other Asian firms to globalize their businesses, including both large and middle market enterprises. He is a founding member of Rotary International's first English-speaking international member club in Frankfurt, Germany in 2006.
John earned his Bachelors of Science and MBA from the University of New York (Buffalo) and his J.D. (Juris Doctor) from Chicago
---
---
---
CONTACT US
To enquire about a particular speaker(s) for your event please fill in the form below and we will get back to you immediately.