CATEGORY: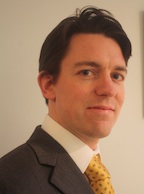 Jonathan Farmer
keynote speaker
Editor of Latin American Newsletters, expert on political, macroeconomic, diplomatic and security developments in Latin America
TOPICS
Latin American Politics and Foreign Affairs
Panel Debating and Chairing
Security and Strategic Issues in Latin America
Speaking / Moderating
ABOUT SPEAKER
Jonathan Farmer is Chief Editor of the weekly report at Latin American Newsletters. This is a publication that satisfies a varied global subscriber base ranging from UN officials and government agencies to large multinational corporations, NGOs and global academia.
Over the past 10 years he has carved out a niche as one of the world's foremost analysts of Latin American politics and foreign affairs. Jonathan has made extensive media appearances on news networks like the BBC, CNN, Al Jazeera English and Radio Netherlands.
He also has plenty of experience in panel discussions on key political developments in Latin America, and has provided breakfast briefings for British and Latin American ambassadors. Jonathan is a specialist in providing cogent, lucid and timely analysis of developments and their significance in Argentina, Brazil, Chile, Colombia, Cuba, Ecuador, El Salvador, Haiti, Honduras, Peru, Uruguay and Venezuela.
Jonathan speaks fluent Spanish, some Portuguese, French and some Farsi.
---
---
CONTACT US
To enquire about a particular speaker(s) for your event please fill in the form below and we will get back to you immediately.