CATEGORY: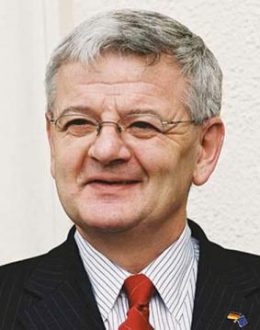 Joschka Fischer
keynote speaker
Former Germany's Minister of Foreign Affairs and Vice Chancellor
TOPICS
Crisis Management
Current Political Themes
Environmental Issues
Foreign Politics
Globalisation
The Future of Europe
ABOUT SPEAKER
Joseph Martin "Joschka" Fischer (born April 12, 1948) was German foreign minister and Vice Chancellor in the government of Gerhard Schröder from 1998 to 2005. He was a leading figure in the German Green Party and according to opinion polls; he was the most popular politician in Germany for most of the government's duration. Following the September 2005 election, in which the Schröder government was defeated, he left office on 22 November 2005.
From 1983 to 1985, Fischer was a member of the Bundestag for the Green party. In 1985, he became Minister for the Environment in Hessen in the first Social Democrat-Green coalition (1985-1987).
Fischer was again Environment Minister in Hessen from 1991 to 1994, and, later on, became co-chairman of the Greens parliamentary party in the Bundestag.
During his years in opposition, Fischer was respected for his oratory, as well as for the charisma he exuded on the political stage.
For a large part of the 1990s, with the SPD languishing in the opinion polls, Fischer was referred to by his admitters as the "real" Leader of the Opposition. He lever The Future of Europe J. Fischer has consistently been the most popular German politician, leading the opinion polls for several years, even among supporters of other parties. This popularity may be attributed to his personal integrity as much as to his political points of view.
---
---
CONTACT US
To enquire about a particular speaker(s) for your event please fill in the form below and we will get back to you immediately.