CATEGORY: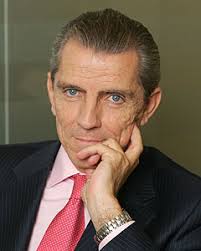 Manuel Conthe
keynote speaker
Ex President of the Spanish National Securities Market Commission
TOPICS
Corporate Governance
Decisions in Business and Social Groups Public Choice
Economic Theory of Happiness
Financial and Economic Psychology Behavioural Finance
Paradoxes and Puzzles in Economics
ABOUT SPEAKER
Manuel Conthe was named President of the Spanish National Securities Market Commission in October 2004, occupying this post until April 2007.
He was a member of the group of experts in charge of elaborating the Unified Code of Corporate Governance that was published in May 2006.
He also presided over the European Insurance Regulators Committee's Mediation Council and, likewise, was head of the Insurance Commissions Organisation's Corporation Governance Council.
Mr Conthe is a reputed figure within the Spanish economic sphere. Human beings act in an asymmetric manner: for instance, the risks we take at the steering-wheel, or crossing through dangerous places as pedestrians. We prefer a certain gain than a larger but hypothetical one. However, when it comes to avoiding losses, we develop the boldness of optimists. This type of paradoxes is also given in different frames of reference pointing to the fact that we never take decisions from an objective point of view, being always subjective.
---
---
CONTACT US
To enquire about a particular speaker(s) for your event please fill in the form below and we will get back to you immediately.