CATEGORY: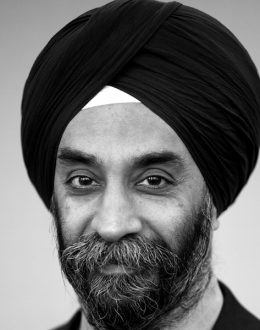 Mohanbir Sawhney
keynote speaker
Professor of E-commerce at Kellogg
TOPICS
A Manifesto for Marketing
Create Value from Values
Creating Growth with Services
Creating Value through Business Synchronization
E-Governance - Towards the Next Generation
Lessons from Network Evolution and Implications for the Internet
Rethinking the Global Corporation
ABOUT SPEAKER
Prof. Sawhney is a globally recognized scholar, teacher, consultant and speaker in technology marketing, new media, innovation and e-business. His research and teaching interests include marketing and media in the connected world, process-centric marketing, collaborative marketing, organic growth and network-centric innovation. He has been widely recognized as a thought leader. Business Week named him as one of the 25 most influential people in e-Business. Crain's Chicago Business named him a member of "40 under 40", a select group of young business leaders in the Chicago area. He is a Fellow of the World Economic Forum. He is the McCormick Tribune Professor of Technology at the Kellogg School of Management.
Prof. Sawhney is the co-author of three books – The Seven Steps to Nirvana: Strategic Insights into eBusiness Transformation, Techventure: New Rules for Value and Profit from Silicon Valley, and Kellogg on Technology & Innovation and is currently co-authoring Unbounded Creativity: Harnessing the Power of Network-Centric Innovation. His research has been published in leading journals like California Management Review, Harvard Business Review, Journal of Interactive Marketing, Management Science, Marketing Science, MIT Sloan Management Review, and Journal of the Academy of Marketing Science. He has also written several influential trade articles in publications like the Financial Times, CIO Magazine, and Business 2.0. He has won several awards for his teaching and research, including the 2005 runner-up for Best Paper in Journal of Interactive Marketing, the 2001 Accenture Award for the best paper published in California Management Review in 2000 and the Outstanding Professor of the Year at Kellogg in 1998.
Prof. Sawhney advises and speaks to Global 2000 firms and governments worldwide. His speaking and consulting clients include Accenture, Adobe Systems, Bank of America, Boeing, Cisco Systems, Dell, Denstu, DuPont, Ericsson, Fidelity Investments, Goldman Sachs, Hallmark, HCL Technologies, Honeywell, IBM Consulting Services, Infosys, Johnson & Johnson, Kellogg Company, Kraft Foods, Microsoft, Motorola, MTV Networks, NCR Teradata, Nissan Motor, Nomura Research Institute, Rockwell Automation, SAP, Sony, WMS Gaming, Telemar and Thomson Corporation. He has served as an advisor to the Government of Oman, and is an advisor to the U.S. Jordan Business Alliance. He serves on the boards and advisory boards of several technology startup companies, including EXLService, Fieldglass, MarketRx and Confluent Surgical.
Prof. Sawhney holds a Ph.D. in marketing from the Wharton School of the University of Pennsylvania; a Master's degree in management from the Indian Institute of Management, Calcutta; and a Bachelor's degree in Electrical Engineering from the Indian Institute of Technology, New Delhi.
---
---
CONTACT US
To enquire about a particular speaker(s) for your event please fill in the form below and we will get back to you immediately.