CATEGORY: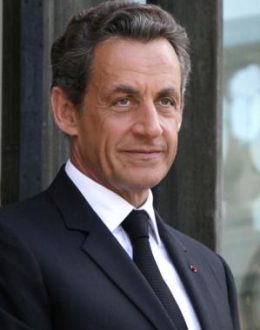 Nicolas Sarkozy
keynote speaker
President of the French Republic (2007-2012)
TOPICS
Diplomacy
Emerging Markets
Global Economy and Trade
Terrorism
ABOUT SPEAKER
Widely considered one of the most influential of French presidents to date, Nicolas Sarkozy offers an unparalleled analysis of the most pressing issues of our time.
Nicolas Sarkozy served as the 23rd President of the French Republic (2007 to 2012). Prior to his presidency, Sarkozy served as Minister of State, Minister of the Interior and Spatial Planning and Minister of the Economy, Finance and Industry. A visionary leader who has dedicated his life to public service, Sarkozy is widely recognized for his hands-on tactics and straightforward approach in dealing with the most critical issues of our time—foreign policy, national security, global economics, and immigration. Integral in the international community's response to Libya's civil war, he was also involved with brokering an end to the August 2008 conflict between Russia and Georgia and led the European Union's response in establishing the G20 summits. Pragmatic and decisive, Sarkozy was at the forefront of the response to end the Euro Crisis and directed the bridging of a multi-year gap between the leaders of France and Germany. The recipient of numerous humanitarian awards and accolades and the author of several books on politics and the issues facing modern democracies, Sarkozy shares with audiences his perspective on the future and solutions to the challenges we face in the 21st century.
---
---
CONTACT US
To enquire about a particular speaker(s) for your event please fill in the form below and we will get back to you immediately.