CATEGORY: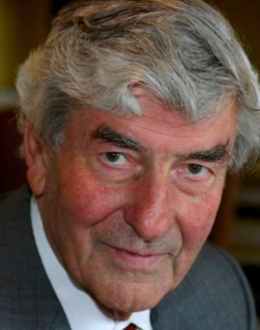 Ruud Lubbers
keynote speaker
Former Prime Minister of the Netherlands
TOPICS
Globalisation; Its Impact on Economy, Society & Politics
Governance in an Era of Globalisation
Monetary Affairs
The Future of Europe
World and European Politics
ABOUT SPEAKER
Rudolphus (Ruud) Franciscus Marie Lubbers (born 7 May 1939 in Rotterdam) visited the Canisius College in Nijmegen and studied Economics at the Netherlands School of Economics (the predecessor of Erasmus University Rotterdam). As suggested by the title of his 1962 thesis – "The influence of differing productivity trends in various countries on the current account of the balance of payments" – his main interest was in monetary affairs. He originally planned an academic career, but was compelled by family circumstances to join the management of Lubbers' Construction Workshops and Machinery Fabricators Hollandia B.V.
In 1964 he became Chairman of the Young Christian Employers Association, later becoming Chairman of the Catholic Association of Metalwork Employers and a member of the board of the Netherlands Christian Employers Federation.
From 11 May 1973 to 19 December 1977 he was Minister of Economic Affairs in the Den Uyl-government and a member of the Catholic People's Party (KVP). He chose to return to Parliament on the formation of the Van Agt-government in 1977, becoming Senior Deputy Parliamentary Leader of the Christian Democratic Appeal (CDA), the alliance between the KVP and the other two main denominational parties. In the autumn of 1978 he became Parliamentary Leader of the Alliance. From 4 November 1982 to 14 July 1986, from 14 July 1986 to 7 November 1989, and from 7 November 1989 to 22 August 1994, he was Prime Minister of the first, second and third Lubbers-government. In October 2000 he was elected as the U.N. refugee agency's ninth High Commissioner by the U.N. General Assembly following his nomination by Secretary-General Kofi Annan. He succeeded Mrs. Sadako Ogata of Japan, on 31 December 2000.
After his premiership, Lubbers semi-retired from active politics and became a visiting professor at the John F. Kennedy School of Government at Harvard University and the Tilburg University from 1995 until 2001. Lubbers served as the United Nations High Commissioner for Refugees from 1 January 2001 until 20 February 2005 and finally retiring from active politics at the age of sixty-five. Following the end of his active political career, Lubbers occupied numerous seats on supervisory boards on international non-governmental organizations (World Wide Fund for Nature, Earth Charter Initiative, Club of Rome, Energy Research Centre of the Netherlands).
He was awarded several He holds several  honorary doctorates, Four Freedoms Award and Knight Grand Cross of the Order of the Netherlands Lion.
---
---
CONTACT US
To enquire about a particular speaker(s) for your event please fill in the form below and we will get back to you immediately.