CATEGORY: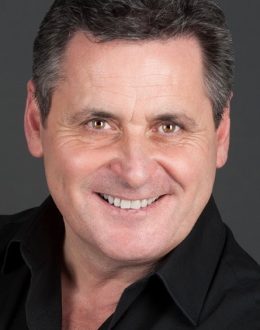 Steve Clarke
keynote speaker
Entrepreneur. Sales and Business Mentor. Author of "How to Thrive Not Just Survive". Inspirational business speaker.
TOPICS
Developing a Winning Mindset
How to Make the Right Impression, and Win More Business Via the Written Word or Face to Face - Every Single Time
How to Thrive Not Just Survive
It's Your Attitude that Determines Your Altitude
Life's a Pitch... and Then You Buy
Marketing that Generates Sales in the New Economy and How to Put Your Networking on Legal Steroids
Sales and Marketing
Sales and Marketing
The Formula for Business Success in Any Sector and in Any Economy
The World Has Changed... but Have You
ABOUT SPEAKER
Steve is one of the UK's leading experts on grassroots sales and marketing strategies. At the age of 19 and as the sales director of his first company, Steve helped build, train and motivate a direct sales team of over 60 people. It fast became one of the most successful office automation companies in the country. Since then he has owned and operated businesses in a variety of sectors in the UK and USA. He has taken them from start up to stock market floatation.
He helped grow his last UK based business from scratch to £30 million in annual revenues in just 8 years, becoming one of the "Times Top 100″ fasted growing and profitable SME's in the process. In 2005 the company was sold and he was able to retire at the age of 45. Now he spends much of his time working with business owners and sales teams around the world that want to achieve growth and success through improved sales and highly effective marketing. He willingly has shares his knowledge in the hope that he will inspire others to achieve their goals and aspirations. In addition to running his Sales Mentoring Programs and delivering Master Classes, he has lectured at Universities and is often engaged as a keynote motivational business speaker internationally.
Numerous businesses can point directly to Steve's low cost or even no cost strategies, that once implemented have delivered incredible results and quickly too. Steve lives by his mantra… "It's your attitude that determines your altitude".
---
---
CONTACT US
To enquire about a particular speaker(s) for your event please fill in the form below and we will get back to you immediately.