Natalie Nixon is a globally recognized creativity strategist and keynote speaker, renowned for her exceptional ability to guide leaders towards transformative business outcomes by applying wonder and rigor.
As the founder and CEO of Figure 8 Thinking, she brings her clients a wealth of expertise in creativity, the future of work, and innovation. Natalie's unique background in cultural anthropology, fashion, academia, and dance sets her apart as a one-of-a-kind creativity expert. This article explores Natalie Nixon's remarkable accomplishments, accolades, and profound impact on leadership and innovation.
Natalie's reputation as an exceptional keynote speaker has earned her a spot on Real Leaders' prestigious "Top 50 Keynote Speakers in the World for 2022" list. Her accessible expertise on creativity, the future of work, and innovation make her a highly sought-after speaker. With her thought-provoking insights and practical advice, Natalie helps leaders unlock their full potential and overcome challenges in today's rapidly changing business landscape.
Here are some of her most demanded topics for Natalie Nixon's keynote talks:
"WonderRigor™️ Leadership"

Creativity has a Business ROI

The WonderRigor™ Organization

4 Shifts to Make in the Future of Work

Soft Skills Are Hard Core

The Future of Work is Jazz

Think Like A Fashion Designer

Unlock creative potential

Leading with creativity

Building and sustaining an innovation culture

Strategy and foresight

Adapt and disrupt: getting excellent at change

Foresight & Future-Friendly Leadership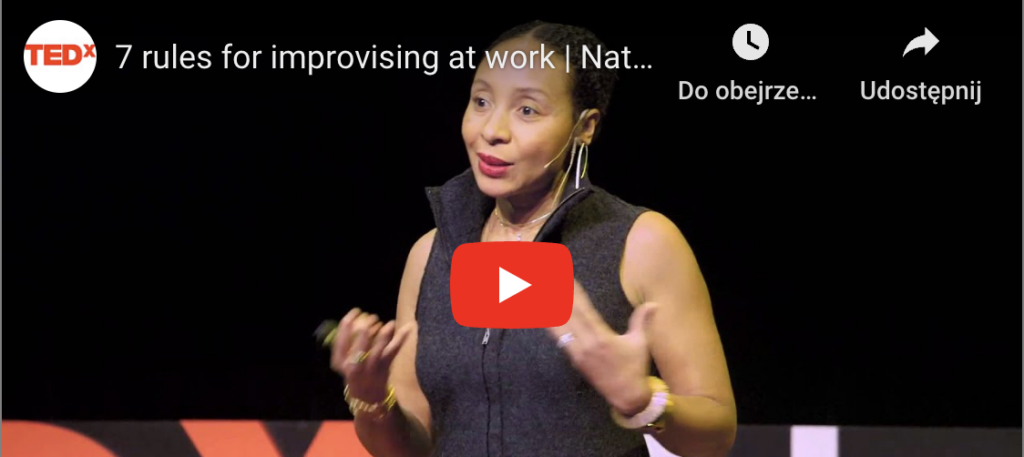 Transforming Leadership Through Wonder and Rigor
As the CEO of Figure 8 Thinking, Natalie advises leaders on transformation, leveraging the power of wonder and rigor to drive growth and create sustainable business value. By combining curiosity, improvisation, and intuition, she empowers organizations to embrace innovative thinking, fostering a culture of creativity and adaptability. Through her Natalie Nixon keynote speeches, strategic advisory engagements, and leadership coaching sessions, Natalie offers a unique and innovative perspective that inspires and guides transformative leadership.
Recognition and Acclaim
Natalie Nixon's contributions as a keynote speaker have been widely recognized and celebrated. She has been featured in notable publications such as Forbes, Fast Company, and INC., solidifying her position as a thought leader in creativity and innovation. Her book, "The Creativity Leap: Unleash Curiosity, Improvisation, and Intuition at Work," has garnered critical acclaim and was honored in Fast Company's 2021 World Changing Ideas Awards. Additionally, her firm, Figure 8 Thinking, was named among the top 20 women-led innovation firms in 2021 by Core 77, further affirming her expertise and influence.
A Commitment to Education and Community
Natalie's dedication to education and community is exemplified through her roles as a trustee of the Smithsonian's Cooper Hewitt Design Museum, Vassar College, and Leadership+Design. These positions enable her to contribute to the advancement of design thinking, creativity, and leadership development on a broader scale. Natalie's impact extends beyond her keynote speeches, as she actively fosters creativity and innovation in various spheres.
Book Natalie Nixon to make your next event even bigger
Natalie Nixon's remarkable journey as a creativity strategist, keynote speaker, and advocate for transformative leadership has made her an influential figure in the global business community. Her unique blend of wonder and rigor, coupled with her diverse background, allows her to provide invaluable guidance to leaders seeking to unlock their creative potential. Natalie's commitment to education, accolades, and ability to inspire audiences make her a true catalyst for innovation and change in the modern workplace.