Why does online privacy matter? Top keynote speakers tackling individual and national cyber security issues.
Online privacy is a problem that gathers new victims every year. Individuals are attacked by hackers and confidential data of global corporations is being leaked to the public. These are just some examples of the risks we are exposed to in the digital world. With the increase in threats and the number of hackers, the group of experts in the field constantly come up with new online privacy protection tools. Among the top authorities specializing in cyber security we can find few of our Keynote Speakers and we're gonna use this article to showcase their knowledge, experience and incontestable talent. Let us present you people that know the ins and outs of individual and national cyber security!
The list of threats related to being online is long, so before we move on to the presentation of "digital heroes" fighting against cybercrime, we will briefly explain a few terms that will help you understand the topics our keynote speakers talk about during their presentations.
Cyber Security is the practice of defending computers, servers, networks and data from digital attacks
Online Espionage is the practice of spying or using spies in order to obtain information and data regarding the plans and activities of either competing companies or… a foreign government!
Malware is a term that can be used to describe an intentionally designed software to cause damage to a computer, network or server.
Meet our keynote speakers specializing in the cyber security issues
Edward Snowden - computer security consultant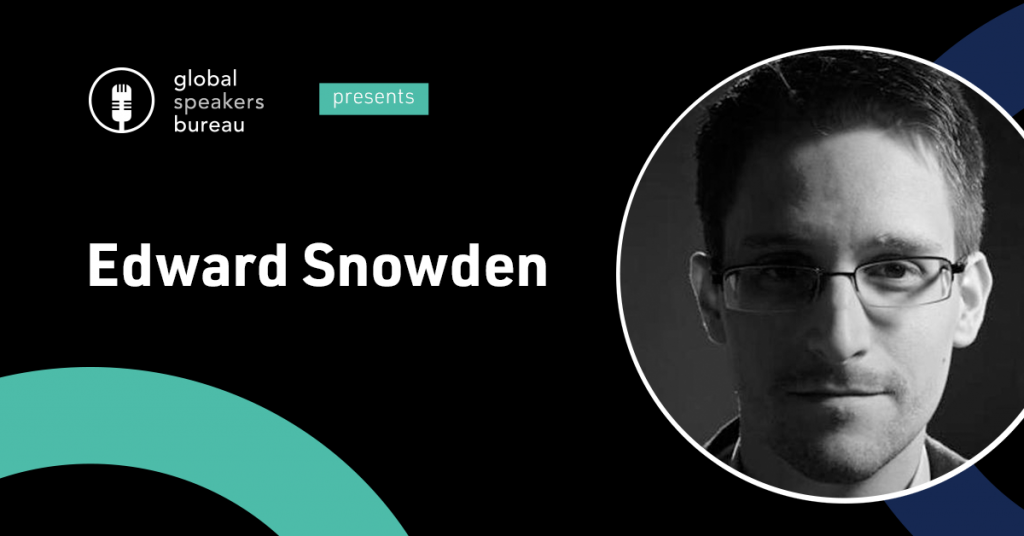 We couldn't start our list with anyone other than Edward Snowden. As many of you may know, he's the author of the leak of top-secret information about National Security Agency surveillance activities. Stores based on the leaked data has made it to the covers of The Guardian, Washington Post and New York Times. His extremely brave action has caused him his freedom - U.S. Department of Justice unsealed charges against Snowden of two counts of violating the Espionage Act of 1917 and theft of government property. And that left him with no other choice than seeking an asylum in other countries.
Controversial action has made him a subject of international attention. As you can imagine, he has been called both a hero and traitor. Currently he's sharing his knowledge and experience during keynotes, in which he tackles topics such as:
"Permanent Record'
Individual privacy
National Security
security clearance
Book Edward Snowden for your event!
Kevin Mitnick - world's famous hacker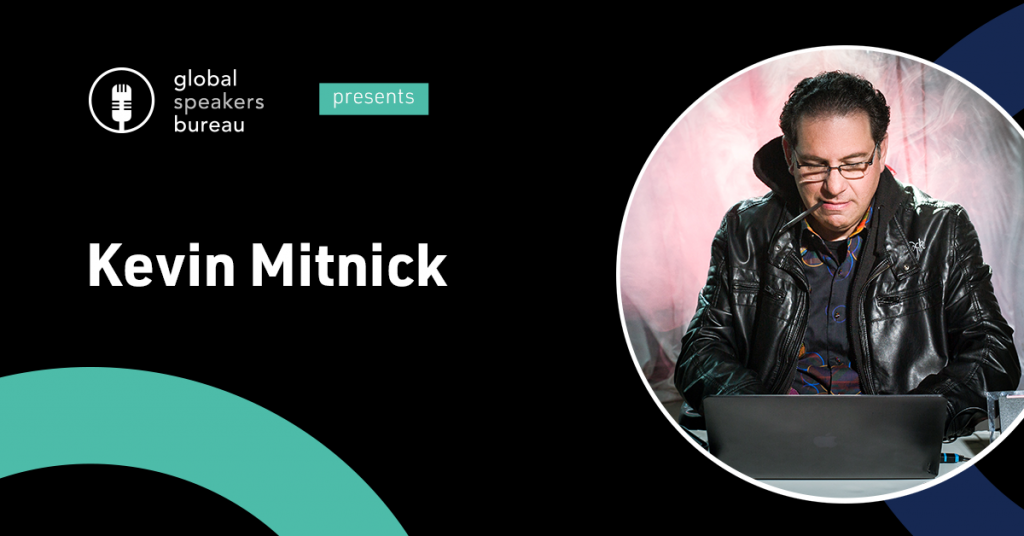 Who can tell us more about cyber security than a… former hacker? There is no one like Kevin and we're proud to have him listed as part of Global Speakers Bureau.
It's not an exaggeration to say that Kevin is on of the world's most famous hacker. During his illegal activity he has hacked over 40 major corporations. What were the reasons for that? As he says himself - it was all done just for challenge! Once a FBI's most wanted criminal is now a worldwide trusted security consultant. Besides protecting governments classified data and keeping global companies up to date with security levels Kevin is also an co-author of bestselling books and extraordinary keynote speaker. Write down these titles and learn more about computer security:
The Art of Deception: Controlling the Human Element of Security
The Art of Intrusion: The Real Stories Behind the Exploits of Hackers, Intruders & Deceivers
Ghost in the Wires: My Adventures as the World's Most Wanted Hacker
The Art of Invisibility
Book Kevin Mitnick for your event!
Mikko Hypponen - cyber security expert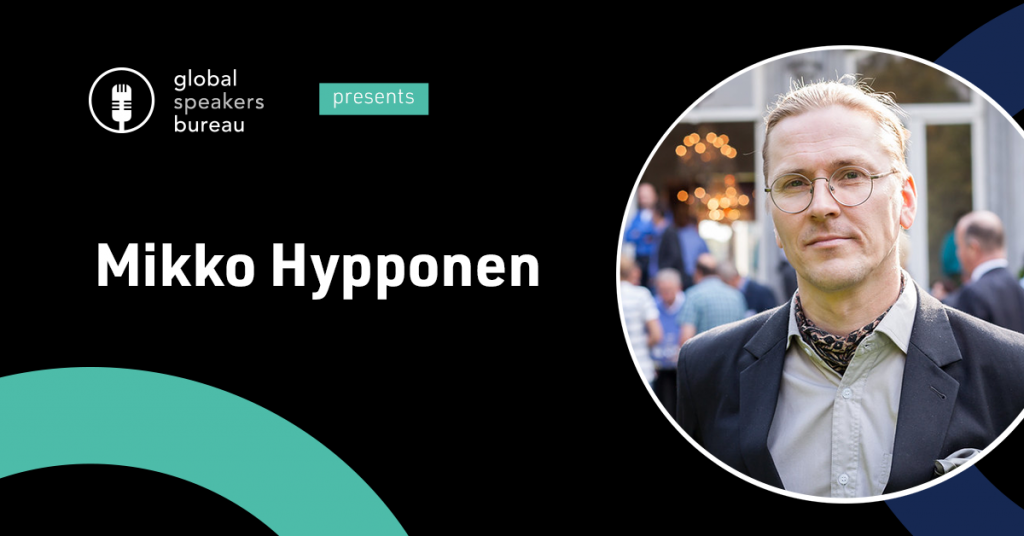 List of top keynote speakers specializing in the topic of cyber security wouldn't be complete without a person responsible for tracking down the very first PC virus! Mikko Hypponen is a well-known authority in the field of computer security and privacy issues. His work experience with computers is truly impressive - he's been working in that field for over 20 years! What are some of his achievements?
Research on cyber warfare and online espionage
Fighting the biggest malware outbreaks in the net
Involvement in catching several online criminals
Setting up one of the first websites and blogs in Europe
Tracking down first PC virus
Mikko is using sharing his knowledge and experience through keynotes. He has delivered hundreds of talks in over 40 countries. Besides regular keynotes, Mikko is also open for online engagements. We're proud to say that he was one of the panelists on our very first Virtual Keynote in which we discussed the impact of COVID-19 on Tech industry. Click the graphic below to watch it online!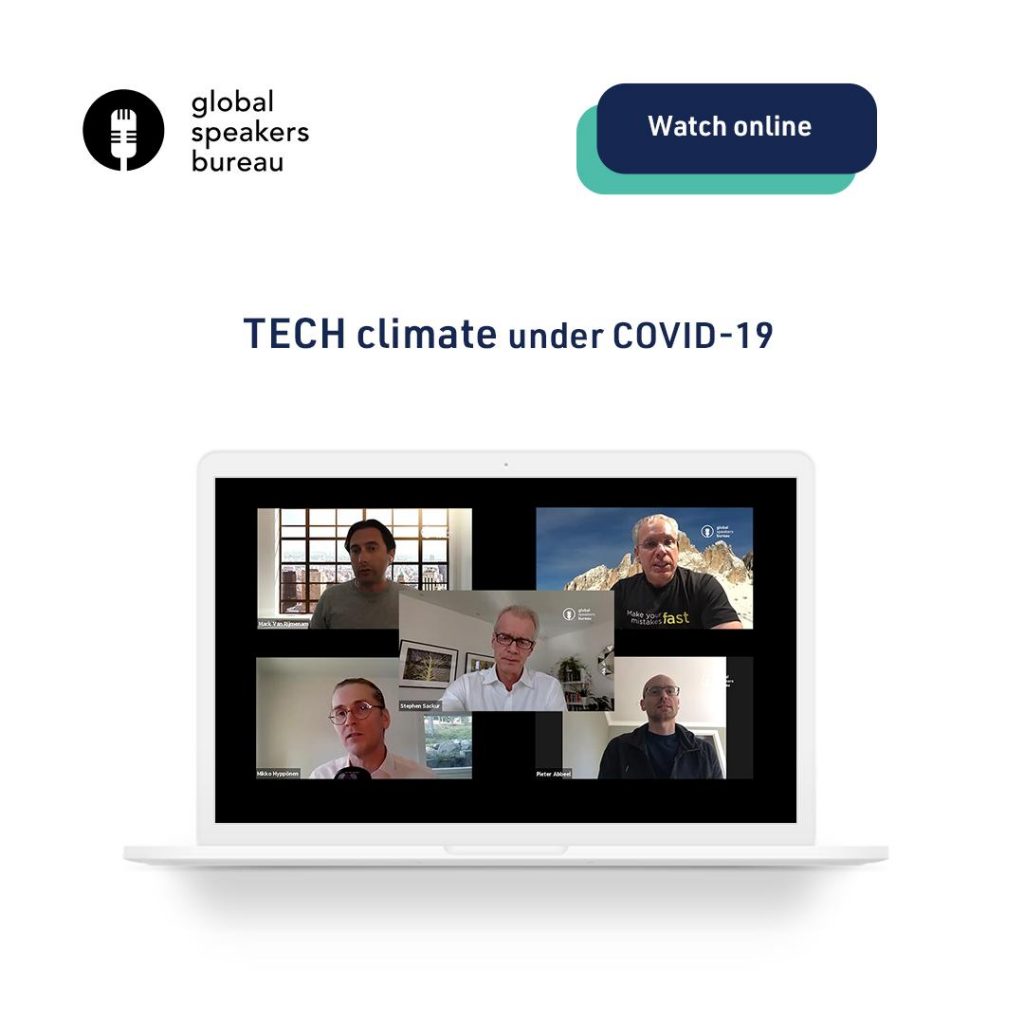 If you're interested in the topic of his expertise, you should definitely take a look at his articles published in Scientific American and Foreign Policy magazines. To be up to date with his current work, we recommend to follow him on Twitter, for which he has actually won an award!
Book Mikko Hypponen for your event!
If you're planning to organize an event focused on digital appearance, security or technology and want one of the speakers listed above to become your panelist please email us or submit the form on the CONTACT page. Our associates will contact you immediately.