How to successfully promote your next event? Learn how to create buzz-generating content and reach a bigger audience.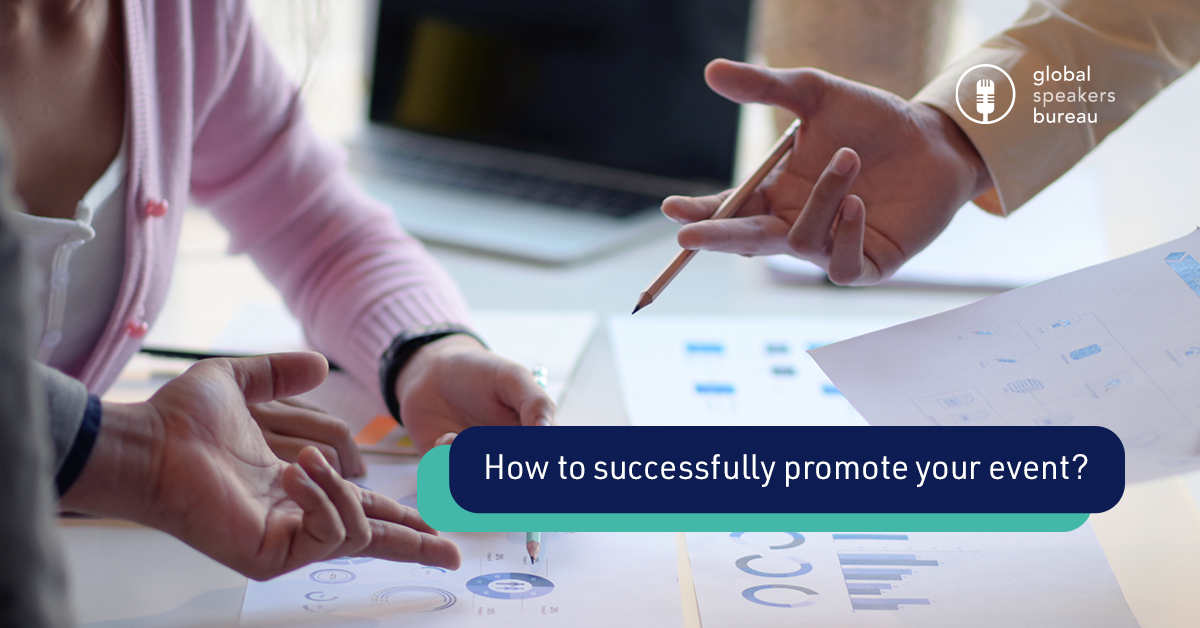 How to successfully promote your next event? Learn how to create buzz-generating content and reach a bigger audience.
Let's face the truth! It's 2021 and your next event needs to be visible online! 
Paid content and ads are important, but there are other ways to create engaging content that will help you reach your target audience. In this article, we'll share our tips and help you promote your conference/keynote/webinar using digital channels.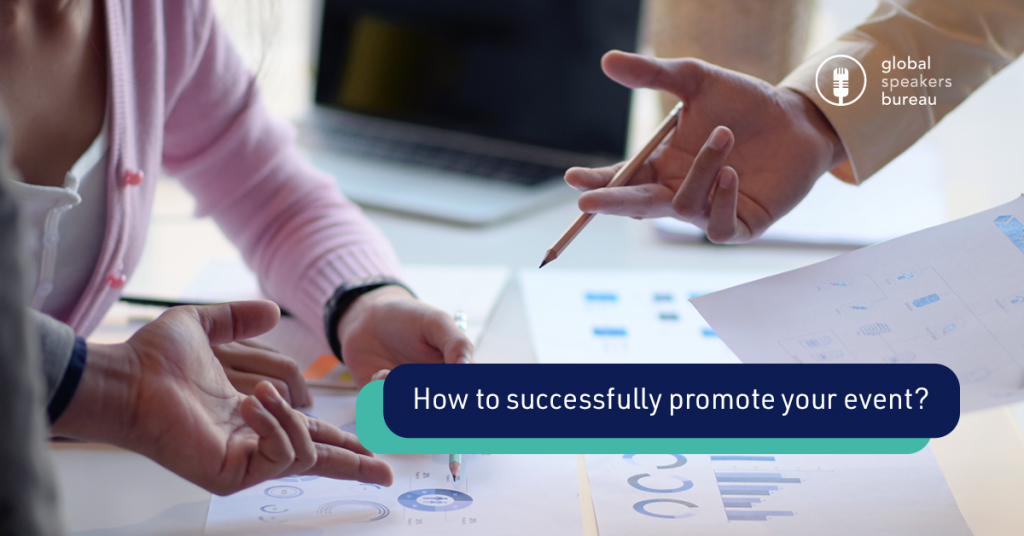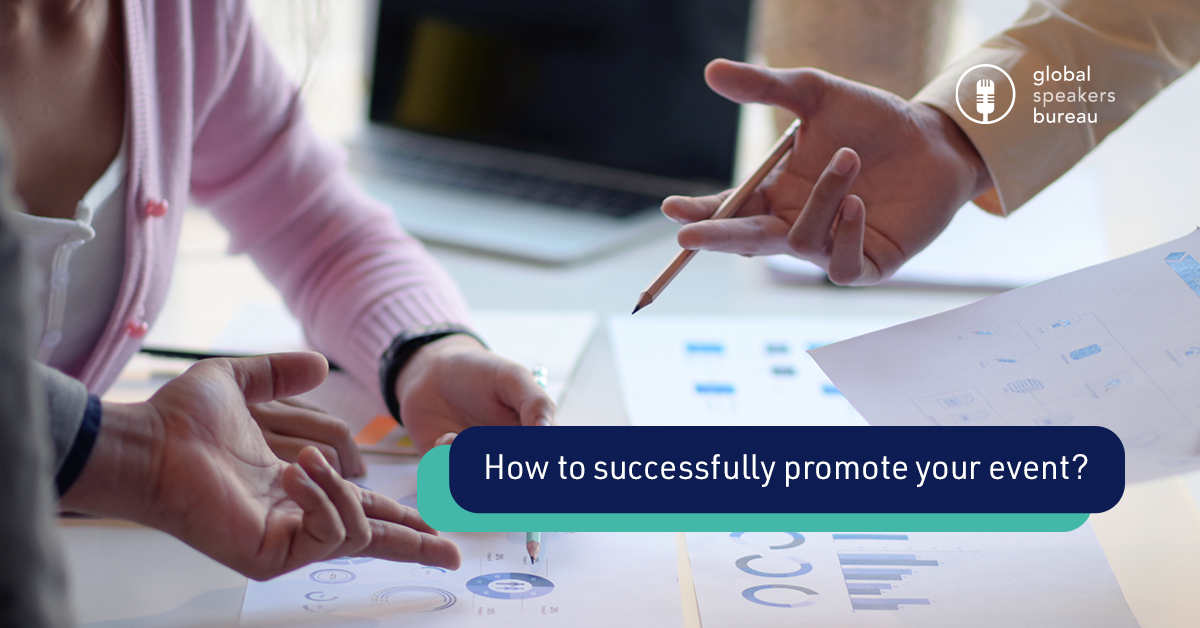 It's all about consistency
First, take care of consistency! Think about a suitable name for your event, keep it simple and easy to remember. Check Google, analyze trends and select the right keywords. Determine what goals and emotions you want to achieve by publishing information and choose the media appropriate to each message. 
Remember, both written and visual content needs to be well-thought! The graphic design should be unified, eye catching, and engaging. Prepare templates (fonts, colors, shapes) and ready-to-use layouts (different formats for each channel). This way your social media appearance will be more professional. 
It is an excellent idea to create an original hashtag. If you take care of its good distribution and visibility, your brand and the organized event will benefit from it. From now on, use it when you publish something online. 
Keep your audience engaged
You have already created your own hashtag and started adding it to your posts. What's next? Encourage others to use it in their posts! Every post with the mention of your page or the created hashtag can be easily noticed. You don't need to search the web for any mentions of your event - you'll find everything analyzing the hashtags or through social listening tools. Now is the time to interact with your audience! Thank them for compliments and address all negative opinions. And most importantly - share valuable content on your own social channels. This way you will show your audience that you value their opinion. You can easily do the same during an online event! Investing in special tools and apps, you can make your keynote more interactive. Based on our experience - the best way to do it is by implementing a widget for Q&A sessions. 
User-generated content will help you increase the reach of your brand and build a better social media presence. And all of that can be achieved organically!
Prepare the content in advance
Remember, your goal is to create a buzz about your event and make your target audience interested in it. How to do it? It's very simple - announce the event gradually. Prepare posts that will engage your audience and make them come back for more. Keep them uncertain for a moment before revealing all your cards. Create a thorough content plan and remember to constantly surprise people interested in the event throughout the promotion period of the event. Get them excited and tease the announcement of special guests, partners and planned attractions.
If the event is taking place online, make sure that your posts often include information on how to attend the event. It is very important that you publish frequently and deliver a clear message - state all the rules, especially if it's a ticketed event that requires earlier registration. Don't forget to present your speakers and tell your audience about their experience. To differentiate the content - share interesting articles, podcasts, videos, or prepare eye-catching graphics with valuable quotes.
Pro Tip: Get your speakers involved! Encourage them to post about your event. Prepare a package of graphics and sample posts they can publish on their channels. This strategy will help you reach a new audience.
The event was a big success? Your work is not done yet! 
Last but not least! Remember to summarize your event! After all, you want to make sure your guests won't forget about it quickly. Share photos, screenshots, and prepare graphics with quotes from the event. Again, don't be afraid to use user-generated content! It's also important to understand how your guests reacted to the event. Which part did they enjoy the most? What could be improved? To make sure you won't repeat the same mistakes, reach out to your guests and encourage them to share their opinion. Try sending a newsletter with a summary and a button to your social media channels. It may be a good idea to create a survey - this way you will find out your weaknesses and strengths. 
Pro Tip: While creating a survey, remember to include space for additional comments. 
Looking for a skilled speaker for your online event?
We've gathered all of our virtual keynote speakers on one page!