Knowledge Providers #1 | Dr. Charles Elachi & Ali Aslan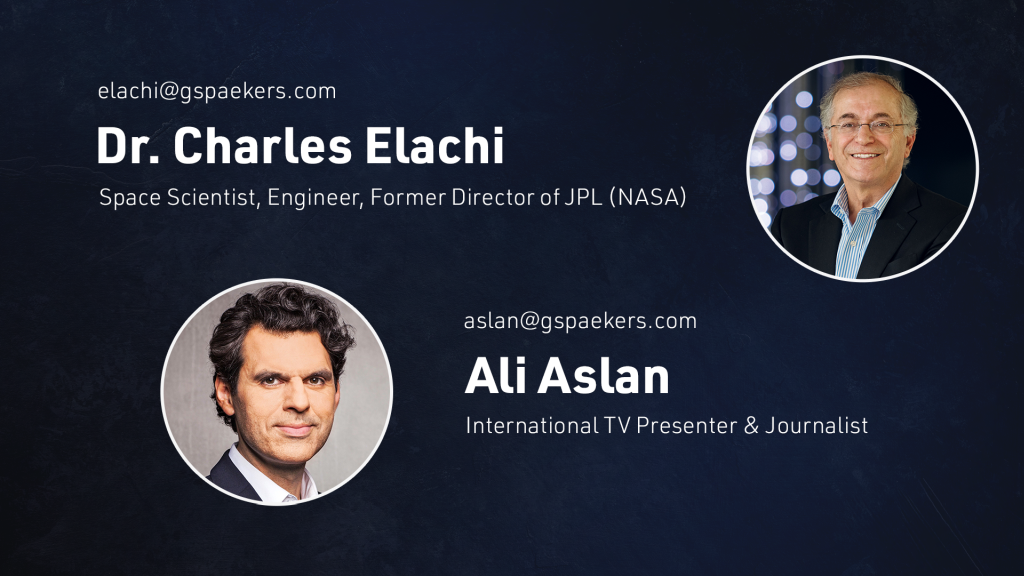 We're happy to share with you the very first edition of our new International Talk Series #KnowledgeProviders. Our first guest is the one and only Dr. Charles Elachi, a pioneer and leader in planetary exploration. Special thanks go to our moderator, international TV host and journalist Ali Aslan
Dr. Charles Elachi, Former Director of the NASA and CalTech Jet Propulsion Laboratory has received numerous awards for his research and leadership in the spaceborne imaging radar field. If you're planning an event focused on technology, innovation and science, dr. Charles Elachi is the right speaker for you. Known for delivering engaging virtual keynotes, Dr. Charles Elachi can help you bring more attendees to your event.
Ali Aslan is an award-winning, internationally renowned TV presenter, talk show host, event moderator, speaker and journalist. Aslan is one of the world's most sought-after moderators of high profile events The following includes a list of some of the events and conferences with Ali Aslan as a moderator:
UN General Assembly, EU Summit, World Bank-IMF Annual Meetings, G20 Summit, Munich Security Conference, NATO Summit, UN Alliance of Civilizations, Brussels Forum, World Policy Conference, Raisina Dialogue, Global Solutions Summit, GLOBSEC Forum, Atlantic Dialogues, DLD Conference, Concordia Summit, Mediterranean Dialogues and the OECD Forum.