Make 2021 a year of positive change. Top 3 motivational keynote speakers for your next event.
Top 3 motivational keynote speakers for your next event
For obvious reasons, 2020 is called the year of change or the year that changed everything. What changed, you may ask? Well, everything! The way we work, the way we communicate, the way we learn, and even the way we enjoy art! However, this is not the time to analyze the past, it is time to focus on what is ahead. And there's a lot to focus on! How can we use the acquired knowledge and apply it to our everyday life? Let's make 2021 a year of positive change! To help with that, we've decided to share with you our list of top 3 motivational speakers!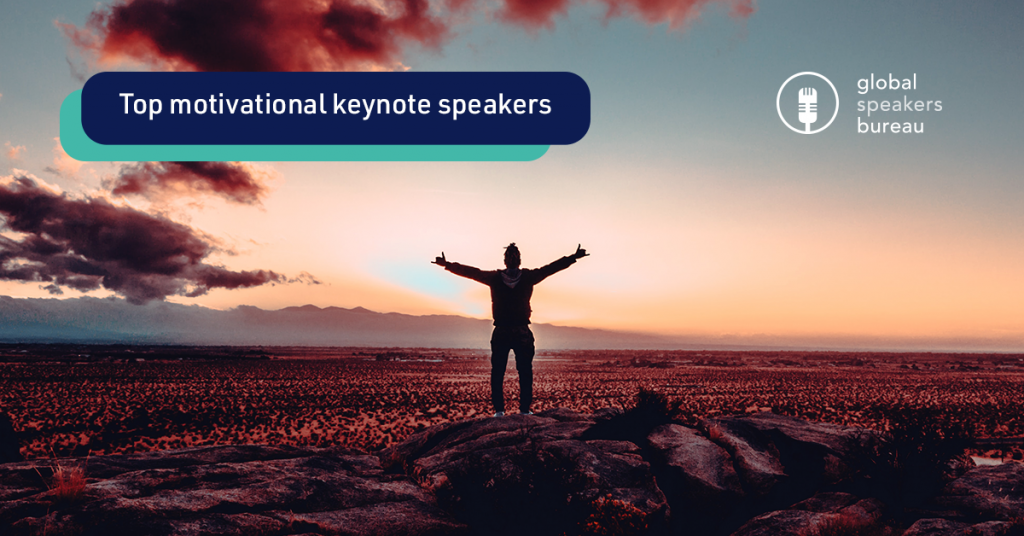 INSPIRE YOUR AUDIENCE
Give your audience the option to hear inspiring stories from the comfort of their home! Our top motivational speakers deliver both in-person and virtual keynotes.
Motivational Speakers are an excellent choice for various types of events: big conferences targeting representatives of various industries, webinars or virtual classes for individuals looking for inspiration to make changes in their private life. We highly recommend booking a motivational keynote speaker to boost your employees who may have lost their motivation. The right speaker can change that! 
One thing is certain, our top motivational speakers will deliver unforgettable keynote speeches and share amazing stories. And believe us when we say that they have a lot to share: stories about their career paths, amazing and unprecedented journeys, achieving their goals and following their dreams. Some of them never suspected that they would be able to share their experiences and inspire others - and that makes them even more inspiring! 
The amazing story of Christopher Gardner's life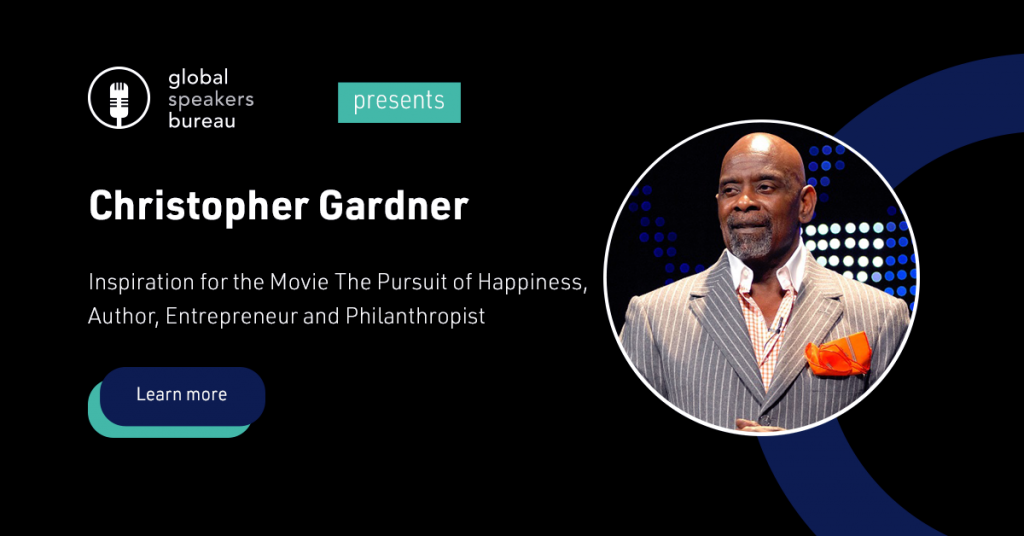 Are you looking for a remarkable motivational keynote speaker? Someone who will share with your audience his journey and talk with full honesty about the obstacles he had to overcome to achieve his goals and live the life he wanted?  Christopher Gardner is the man you're looking for!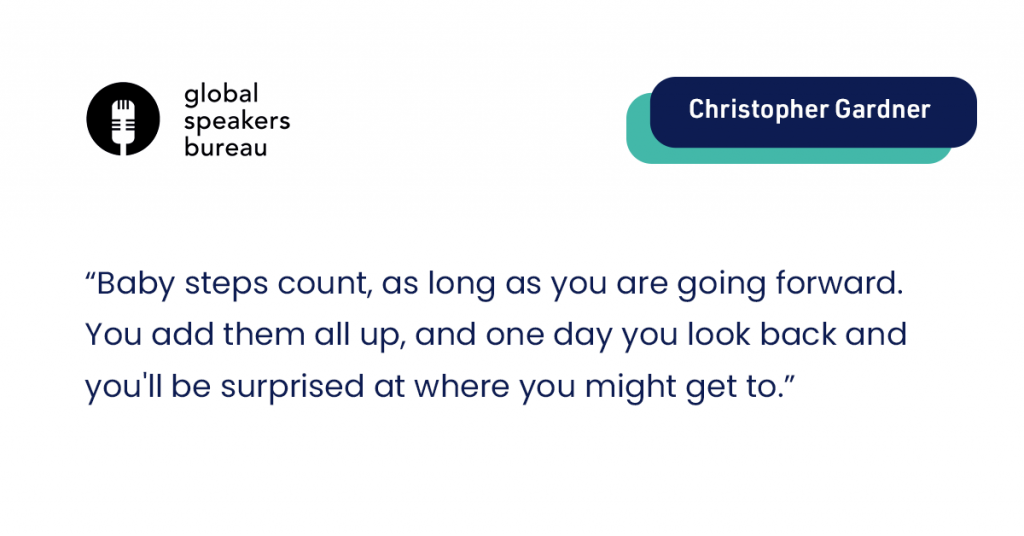 Entrepreneur, Author, Philanthropist, and single parent whose work has been recognized by many esteemed organizations. The story of his life is truly fascinating! Looking back at his impressive journey, it is impossible to guess that in the 1980s, as a result of several overlapping unfavorable circumstances, Gardener became homeless. What happened next? You can learn more about his journey reading the autobiography "The Pursuit of Happiness". Some of you may recognize the title, this best-selling book was adapted into a film with Will Smith playing the main character.
"It's ok to FAIL it's not ok to Quit"
Chris Gardner
Book Christopher Gardner for your event
The Change Specialist and motivational keynote speaker - Mark DeVolder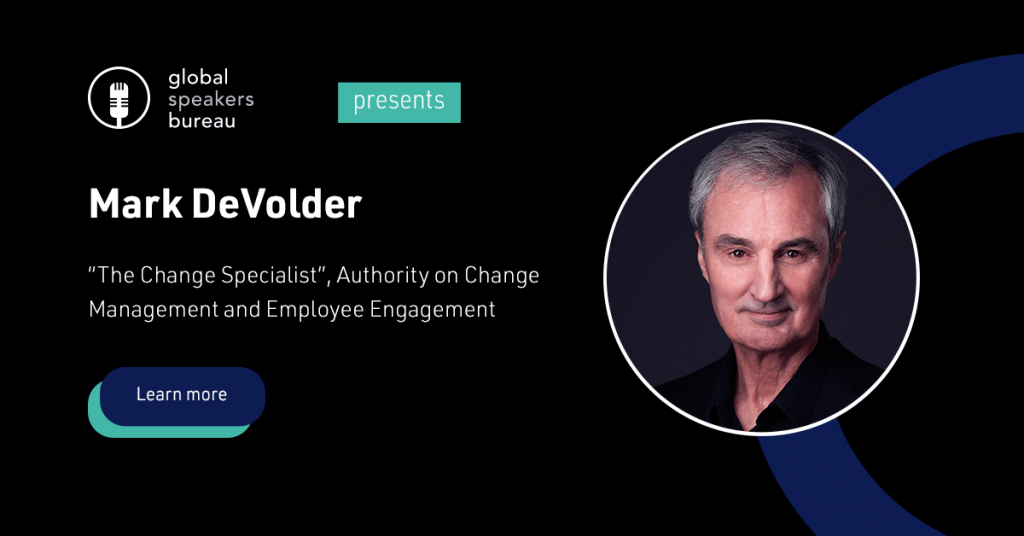 There's no growth without change. And no one can tell you more about the change than Mark DeVolder, who distinguishes himself as a change management specialist. As one of today's original thinkers and motivators on transitions, he is a frequent presenter at top management meetings around the world. You can experience his keynotes both live and virtual. During his career, he even had a chance to coach NASA rocket scientists!
Is your next event happening soon? Do you want to talk about change and results? Mark will deliver an inspiring, entertaining and practical keynote speech, keeping your audience fully engaged! Do we have your attention? Sit back and watch The Change Specialist in action! 
Book MarkDevolder for your event
Earvin Magic Johnson - influential and inspiring basketball legend & businessman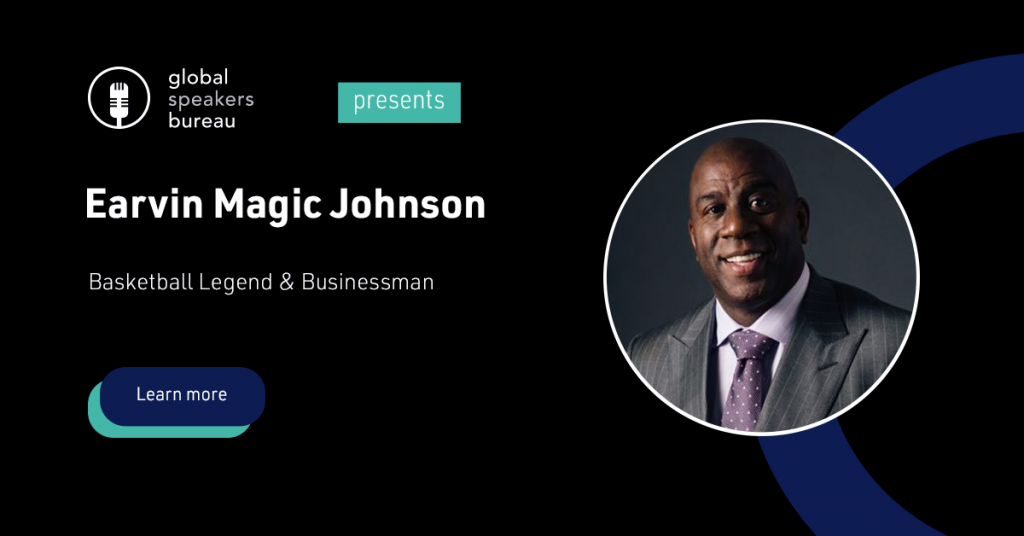 Earvin Magic Johnson is certainly one of those people who needs no introduction. After all, we are talking about the world-famous NBA champion, businessman, former basketball operations president of the Los Angeles Lakers, Chairman and CEO of Magic Johnson Enterprises, and last but not least one of the most powerful and respected African-American businessmen and philanthropists in the world. 
I tell people to look at me and understand that everybody first told me that I couldn't be a 6-foot, 9-inch point guard, and I proved them wrong. Then they told me I couldn't be a businessman and make money in urban America, and I proved them wrong. And they thought I couldn't win all these championships, and I proved them wrong there as well.
Earvin Magic Johnson
Magic Johnson's decorated career in the NBA illustrates his talent and persistence as a leader. It's not magic, he says. His many years of success are the result of building a strong team, and his mission is to show entrepreneurs around the world how they can build their own teams to be successful.
For me, it always goes back to something I learned in basketball. There's winning and there's losing, and in life you have to know they both will happen. But what's never been acceptable to me is quitting.
Earvin Magic Johnson 
Do you want your audience to dive into the fascinating world of business and leadership?
Book MarkDevolder for your event
Looking for a skilled speaker for your online event?
We've gathered all of our virtual keynote speakers on one page!