CATEGORY: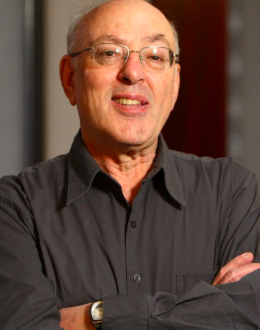 Henry Mintzberg
keynote speaker
TOPICS
Business Strategies
Business Strategy
Leadership
Management
ABOUT SPEAKER
After receiving his undergraduate degree in Mechanical Engineering from McGill University in Montreal (1961), Henry worked in Operational Research at the Canadian National Railways, and then received a masters and doctorate from the MIT Sloan School of Management in Boston. In 1968, Henry Mintzberg returned to McGill, where he joined what is now called the Desautels Faculty of Management. He currently holds the Cleghorn Professorship of Management Studies, having been half-time since the mid 1980's, and has been a visiting professor at Carnegie-Mellon University in Pittsburgh, London Business School in the U.K., Insead in France, and H.E.C. in Montreal.
He devotes himself largely to writing and research, over the years especially about managerial work, strategy formation, and forms of organizing. In 2004, Mintzberg published Managers not MBAs, in 2007 Tracking Strategies, in 2013 Simply Managing, and in 2015 Rebalancing Society, the implications of which are now his central focus. He is also completing a monograph entitled Managing the Myths of Health Care.
He has worked for much of the past two decades, in collaboration with colleagues from Canada, England, France, India, Japan, and now China and Brazil, on developing new approaches to management education and development. Henry is teaching in both The International Masters in Practicing Management (it has been running since 1996) and the International Masters for Health Leadership (since 2006). Both are rather novel ways to help managers learn from their own experience. In 2007, CoachingOurselves.com was developed, which brings all these efforts to natural fruition, by enabling small groups of practicing managers to develop themselves and their organizations in their own workplace. A GROOC (MOOC for groups) called Social Learning for Social Impact will appear on edX in September 2015.
In all, he has published about 170 articles and 17 books. Honors have included election as an Officer of the Order of Canada and of l'Ordre national du Quebec, selection as Distinguished Scholar for the year 2000 by the Academy of Management, and two McKinsey prizes for articles in the Harvard Business Review.
---
---
CONTACT US
To enquire about a particular speaker(s) for your event please fill in the form below and we will get back to you immediately.