CATEGORY: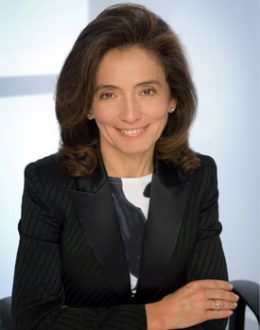 Isabel Aguilera
keynote speaker
Director of Banco Mare Nostrum S.A. and Oryzon Genomics S.A, Independent Director of Indra Sistemas S.A.,
Former President of GE Spain and Portugal and CEO of Google Spain, Portugal
TOPICS
Business Strategies
Internet Opportuniites
Marketing
Positioning
ABOUT SPEAKER
Isabel Aguilera Navarro was born in Sevilla in 1960, where later she attended college and graduated earning a degree in Architecture and Town Planning from University of Sevilla. She furthered her education attending Instituto de Empresa (Madrid) to earn her MBA and later an Executive Management Program Certificate from University of Navarra's IESE Business School (Madrid).
Isabel's professional career began in a small software company for engineers and architects. Her work has mostly dealt with the field of information technology. In October 2005, she participated in The E-Business Congress held in Bilbao under the theme "Creativity and innovation in business" with a presentation entitled "Case Studies for an effective e-commerce."
She has worked for company's such as Compaq, where she was the head of marketing and communication; Dell Computer Corporation, where she held the post of managing director for Spain and Portugal – under her leadership, increased its market position in Europe and moved from 9th to 1st in the Spanish market; NH Hotels where, as the Chief Operating Officer, she was responsible for the daily operations and financial performance of NH Hotels worldwide. She also served in sales and marketing capacities at Olivetti, Airtel Movil (Vodafone), and Hewlett-Packard, in March 2006 she was appointed as Director General by Google for Spain and Portugal, a position she held until the January 15, 2008. Around this time she joined the board of Indra Sistemas, the leading Spanish information technology and defense systems company. Isabel serves as member of Executive board at Banco Mare Nostrum, S.A. She has been a Director of Banco Mare Nostrum, S.A. since February 12, 2013 and Oryzon Genomics S.A since November 3, 2015.
According to Forbes Magazine she is one of the 50 most influential businesswomen, The Financial Times considered her to be one of the top 25 senior managers in Europe. El Mundo called her one of the 100 most influential people in Spain in 2006. Her experiences and accomplishments testified to her ability in her career in the corporate world.
---
---
CONTACT US
To enquire about a particular speaker(s) for your event please fill in the form below and we will get back to you immediately.