CATEGORY: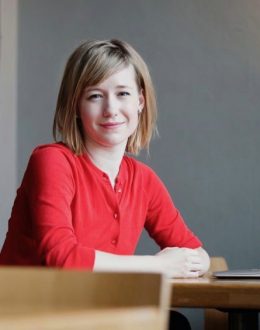 Linda Liukas
keynote speaker
The author and illustrator of 'Hello Ruby' and the founder of Rails Girls
TOPICS
A Delightful Way to Teach Kids about Computers
Software and Storytelling
ABOUT SPEAKER
Linda is a programmer, storyteller and illustrator from Helsinki, Finland. Her proposed children's book, Hello Ruby, made its debut on Kickstarter and quickly smashed its $10,000 funding goal after just 3.5 hours and gathering 380 000 dollars in total funding. Hello Ruby is the most funded book on Kickstarter's children's book category. Her TED talk has gathered over 1 million views.
Linda is a central figure in the world of programming and has worked on edutech already before it was called that. Linda is the founder of Rails Girls, a global phenomenon teaching the basics of programming for young women all over the world. The workshops, organised by volunteers in over 260 cities, have in a few years taught more than 10 000 women the foundations of programming.
She previously worked at Codecademy, a programming education company in New York with over 5 million users all over the world, but left to work on the children's book which she believes is one of the best platform to introduce kids to programming.
Further, she believes that code is the 21st century literacy and the need for people to speak the ABC of Programming is imminent. She believes our world is increasingly run by software and we need more diversity in the people who are building it: The best way to introduce programming to children is through compelling story telling.Having never really outgrown fairytales, she sees the web as a maze of stories and wants to hear more diverse voices in that world.
Linda has studied in business, design and engineering in Aalto University and product engineering in Stanford University. She was selected the 2013 Ruby Hero (the most notable prize within the Ruby programming community), she's the Digital Champion of Finland, appointed by EU commissioner Neelie Kroes and she won the State Award for Children's Culture in 2014.
Prizes:
Thinkers 20: The Brightest Business Minds of Northern Europe 2016, 50 most inspiring women in technology in Europe 2015, Mensa Finland 2015 Award, Koodia Suomesta 2015 Award, Vuoden kasvattaja Espoo 2015 Award, The Young Speaker of the Year in Finland 2015, Finland State Award for Children's Culture 2014, 30 under 30 in Northern Europe 2014, Ruby Hero 2013, Digital Champion of Finland
---
---
---
CONTACT US
To enquire about a particular speaker(s) for your event please fill in the form below and we will get back to you immediately.