CATEGORY: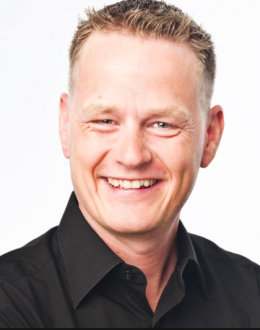 Martin Lindstrom
keynote speaker
TOPICS
B2B Branding - Ensure Growth through Solid B2B Branding
Branding Asia - Understand the Asian Market Potential
Contextual Branding: When Brands Turn Intelligent
ROI Branding Why Isn't My Brand Working?
Sensory Branding - The Untapped Branding
Step 1-2-3 Branding How to Build a Brand from Scratch
ABOUT SPEAKER
Martin Lindstrom, born 1970, founded his own advertising agency at the age of 12. Needless to say, Lindstrom has a highly unusual background. According to the Chartered Institute of Marketing, the rapid rise of his career has made him one of today's most respected branding gurus in the world. He sits on several boards globally, and his clients include Disney, Mars, Pepsi, American Express, Mercedes-Benz, Reuters, McDonald's, Kellogg's, Yellow Pages and Microsoft.
Lindstrom was the global COO for British Telecom/LookSmart, an executive at BBDO, the founder and CEO of BBDO Interactive Asia, and co-founder of BBDO Interactive Europe, both of which grew to become their regions' largest Internet solution companies.
Over the course of twenty years of hands-on marketing experience, Lindstrom has conceived a revolutionary set of principles that transform marketing strategies into positive business results. He rejects old rules of the industry that conceptualized branding as an art form composed of vague commercials and awareness messages. Instead, his unique vision is scientific and process-based. It makes branding the driver of sales and profits, and consequently the centerpiece of business.
Lindstrom has a reputation for earning a guaranteed standing ovation, at his compelling presentations, as well as enjoying immense popularity as a columnist. He publishes his observations on branding frequently, reaching a global audience of more than one million people in thirty countries. In addition, his acute insights have been featured in leading journals including USA Today, Fast Magazine, Contagious, The Times, Fortune, BBC 1, BBC World, BBC Radio, The Daily Telegraph, The Observer, The Washington Post, The Australian and The Independent.
His books on branding, co-authored with industry icons such as Don Peppers, Martha Rogers, Patricia Seybold and Philip Kotler, are sold worldwide and have been translated into more than 20 languages.
Lindstrom's latest highly acclaimed book, BRAND sense, with a forward by Philip Kotler, is published by Simon & Schuster, New York.
---
---
---
CONTACT US
To enquire about a particular speaker(s) for your event please fill in the form below and we will get back to you immediately.