CATEGORY: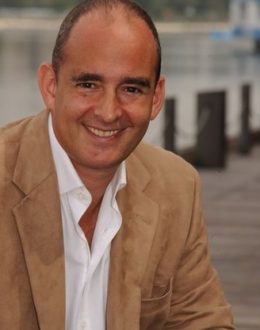 Robin Speculand
keynote speaker
Founder and CEO of Bridges Business Consultancy Int., Strategy Implementation Authority
TOPICS
Execution Leadership: Leaders Role in Implementing Strategy
Mastering Implementation: Building Your Implementation Plan
Strategy Implementation for Leaders
ABOUT SPEAKER
Robin Speculand is the founder and Chief Executive of Bridges Business Consultancy Int, a global pioneer and specialist in strategy implementation.
Referred to as the Master of Strategy Implementation by industry peers he has written the bestselling book Bricks to Bridges – Make Your Strategy Come Alive, which set the benchmark for new thinking in his field.
His follow up book Beyond Strategy – the leader's role in successful implementation, specifically identifies the actions leaders must take to reverse their staggering failure to deliver on their strategy promises. Robin's pioneering work has been featured in strategy journals, international print and, electronic media including the BBC Global, CNBC and Financial Times.
Robin is also the founder of The Implementation HUB – Your portal to strategy implementation success. It's packed with over 333 templates, techniques, tips, tools, framework, audits, case studies, best practices and one-minute videos from various leaders and industries.
He has become a known expert and sought after speaker at key strategy and international business forums. Robin founded Bridges at the turn of the millennium as a response to his frustration of watching implementations repeatedly fail. Since Bridges first assisted Singapore Airlines in 2000, it has helped governments, multinational corporations and local organizations across five continents excel in execution.
He refined his strategy implementation techniques in client organizations and at Citigroup in his role as Regional Vice President, Corporate Bank, Asia Pacific. His work has led to the development of several proprietary tools that support his mantra, of ensuring organizations successfully implement their strategy. One of these tools includes the Implementation Compass™, a framework that identifies actions in eight critical areas for excellence in execution.
He is a founding member of the Asia Professional Speakers Singapore and outside of work, a die-hard ironman athlete.
---
---
CONTACT US
To enquire about a particular speaker(s) for your event please fill in the form below and we will get back to you immediately.