CATEGORY: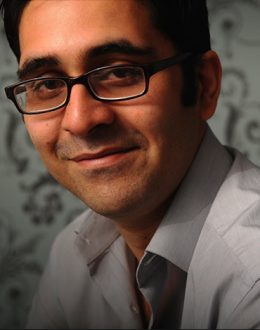 Umair Haque
keynote speaker
Consultant, Author, Economist
ABOUT SPEAKER
Umair Haque is one of the world's leading management thinkers. He is the youngest member of the Thinkers50, the world's authoritative ranking of the globe's fifty most widely recognized management experts. He has written hundreds of articles at his widely read blog at Harvard Business Review, published two books about the economy and business through Harvard Business Publishing. He has held senior positions in finance and strategy, and holds degrees from McGill University and London Business School.
He is director of "The Havas Media Lab" which is a platform for a new kind of strategic advisor that helps investors and entrepreneurs experiment with radical management business models and strategic innovation.
His book "Betterness" Economics for Humans, is a powerful call to arms for a post-capitalist economy. Umair Haque argues that just as positive psychology revolutionized our understanding of mental health by recasting the field as more than just treating mental illness, we need to rethink our economic paradigm. Why? Because business as we know it has reached a state of diminishing returns—though we work harder and harder, we never seem to get anywhere. This has led to a diminishing of the common wealth: wage stagnation, widening economic inequality, the depletion of the natural world, and more. To get out of this trap, we need to rethink the future of human exchange. In short, we need to get out of business and into betterness.
His previous book, "The New Capitalist Manifesto:" Building a Disruptively Better Business published in 2011, contends that companies must orient their business models around: "Renewal in order to maximize efficiency; equity in order to maximize productivity; meaning in order to maximize effectiveness; democracy in order to maximize agility; and peace in order to maximize evolvability."
In 2006 he founded Bubblegeneration, an agenda-setting advisory boutique that shaped strategies across media and consumer industries. He has been ranked the 5th most influential business user of Twitter in the UK by the Independent, his various media appearances and citations include the FT, the New York Times, Wired, Forbes, the Guardian, MSNBC, and CNN.
Umair studied neuroscience at McGill, did his MBA and research with Gary Hamel at London Business School, and more postgraduate work in economics, strategy, and innovation at Oxford.
---
---
---
CONTACT US
To enquire about a particular speaker(s) for your event please fill in the form below and we will get back to you immediately.