The importance of geopolitics and diplomacy. Top 6 most requested keynote speakers.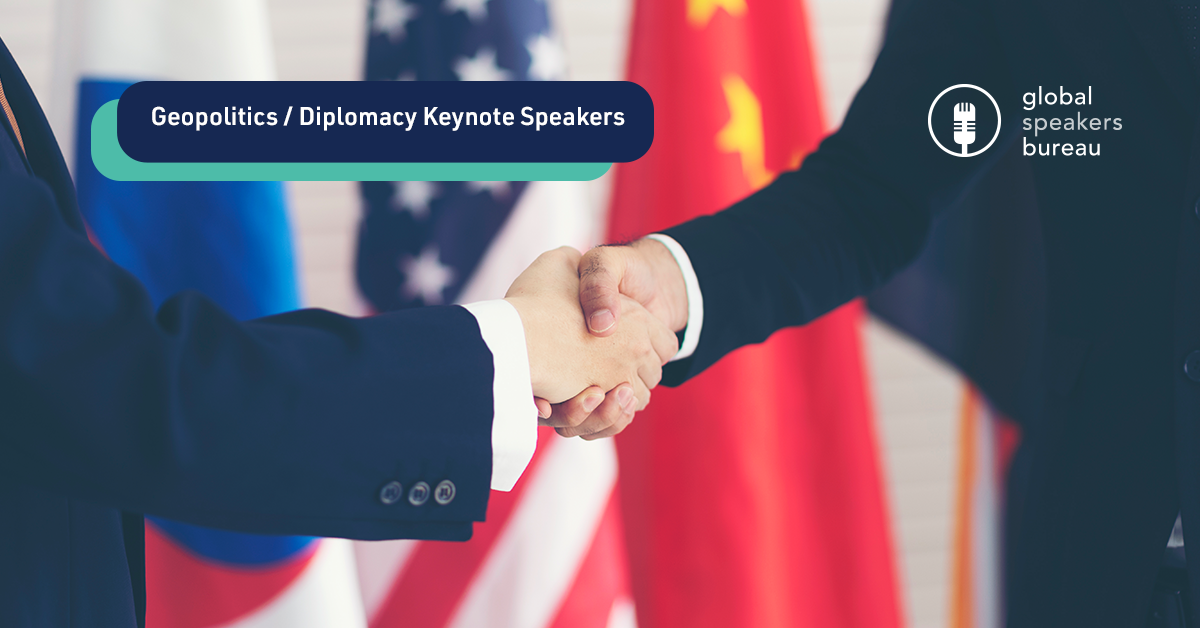 We are constantly seeing an increase in the interdependence of countries, companies, and people on a global scale. Today, globalization is particularly rapid and intense. This creates many potential advantages, but it also comes with many risks. Given the current state of world events, it shouldn't come as a surprise that the topic of geopolitics and diplomacy has become even more relevant. 
Geopolitics is an interdisciplinary science that studies the relationship between the influence of geographical and historical factors on the formation and functioning of states. Of course, geopolitics would not exist without diplomacy, which involves making trade agreements and gaining military support for the country being represented - in a peaceful manner.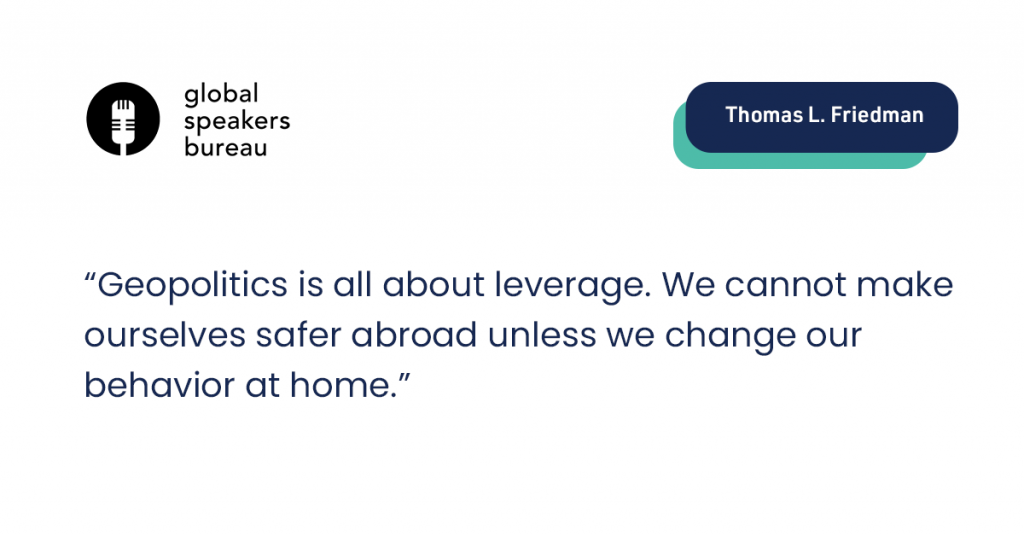 Our geopolitics and diplomacy keynote speakers come from different backgrounds and that allows us to offer you a tailored list of the best speakers for your event.
Senior Vice President and Partner, Global Energy and International Affairs, IHS Markit
Check out Carlos Pascual's keynote topics:
Alternative Energy

Energy

Natural Resources

Sustainability
Find out more here.
Authority on World Affairs & Oil Industry
Pulitzer Prize-winning American author
Check out Daniel Yergin's keynote topics:
Global Economics for Politics

The Epic Quest for Oil, Money, and Power

The Forces of Geo-Politics

The Future of Energy

The Petroleum Business
American Political Scientist, Political Economist, and Author.
The following highlights some of Francis Fukuyama's most requested keynote topics:
Consciousness

Democracy

Globalization

Limits of Science

Purpose & Direction in History

Religion in a Global Age

World Affairs
Author, economist, investor.

Keynote topics:
Politics & Geopolitics

The end of globalization (and the beginning of something new)
Watch Micheal O'Sullivan talking about globalization in his captivating TED talk.

Former Ambassador to the UN for Singapore and former President of the UN Security Council. Former Permanent Secretary at the Foreign Ministry of Singapore.
Check out Kishore Mahbubani's keynote topics:
Asia Economics and Diplomacy

Foreign Policy

Philosophy

The Great Convergence: Asia, the West, and the Logic of One World
American Economist and Director of the Earth Institute at Columbia University.
Invite Jeffrey Sachs to your event and learn more about:
Climate Change & Environment

Economics & Politics

Global Health

Sustainable Development
Read his BIO and learn more about his career here.
We highly encourage you to explore a full list of our keynote speakers!