Virtual keynote classes – learn new skills online!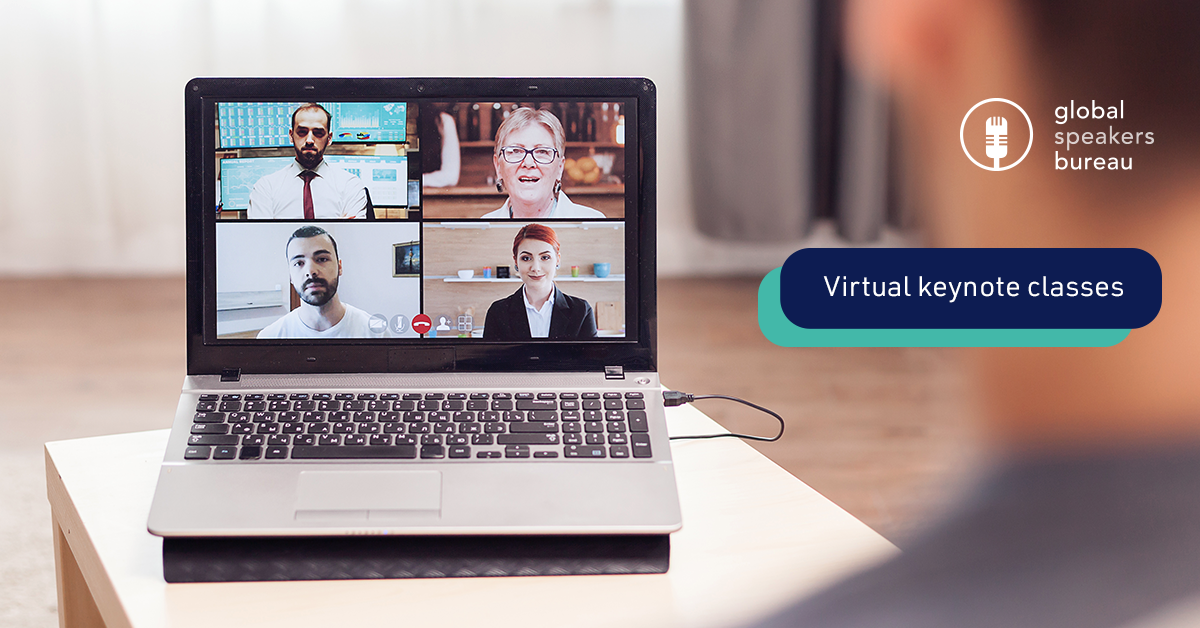 Learn new skills online with virtual keynote speakers
Recent months have taught us that digital is a space for every industry! The largest conferences have moved online, we have converted the theatres and film festivals to online streaming services, and Zoom lessons and courses became an everyday activity for millions of students all around the world.
Just as 2020 was the year of testing new tools and solutions, we can confidently call 2021 the year of virtual keynotes! The new format has made it possible for previously hard-to-reach celebrities and experts to appear on our screens!  Through interactive webinars, courses and classes they shared their knowledge and taught us new skills. In this article, we want to showcase the variety of virtual keynote classes and encourage you to choose this format for your next event.
Virtual workout with Sugar Ray Leonard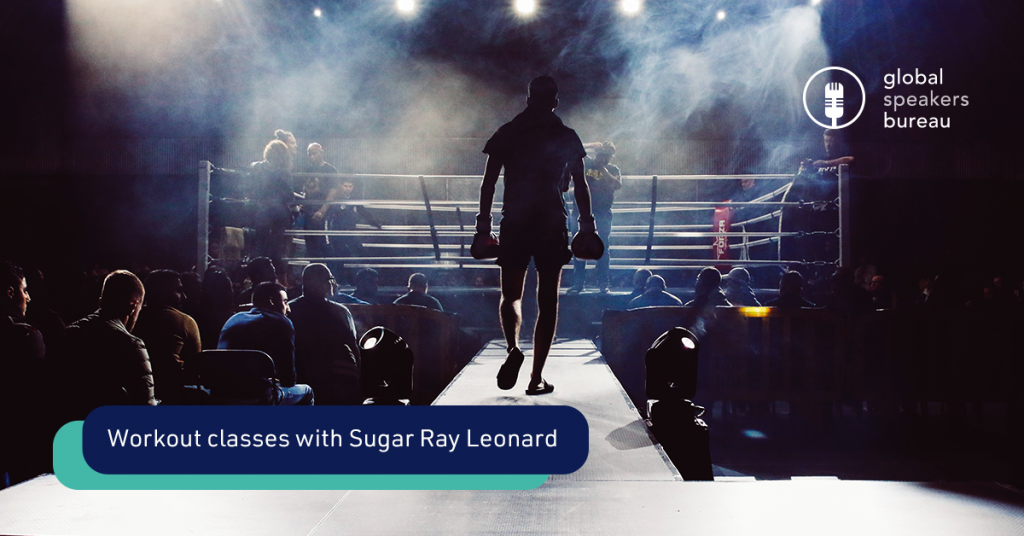 Working from home comes with certain disadvantages and obstacles. Home office is associated with less physical exercise and higher food intake. Hours spent in front of the computer, lead to health issues - back pain, obesity, headaches. Luckily, there's a way to increase your physical activity in the comfort of your own place. Organize digital workout classes with a Champion Olympic and professional welterweight boxer - Sugar Ray Leonard!
Prepare your audience for extreme training and a large dose of motivation!
Book virtual keynote with Sugar Ray Leonard
Movie directing with Oliver Stone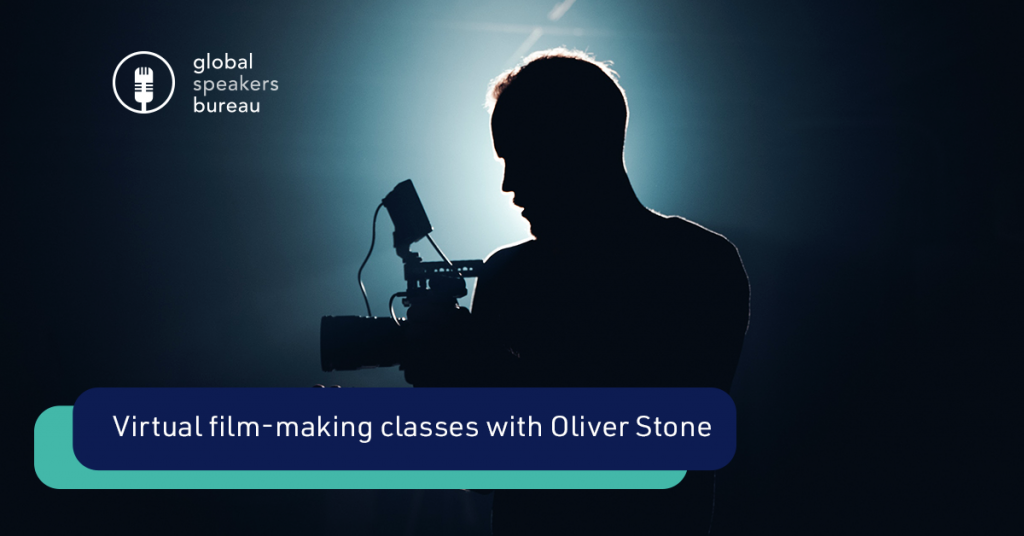 Oliver Stone is, without a doubt, one of the best visual storytellers. He wrote and directed over 20 full-length feature films. His award-winning films are listed as some of the most influential and iconic films of the last few decades. Believe it or not, this legendary filmmaker can join the list of your panelists!
Oliver Stone delivers unforgettable virtual keynotes on topics such as:
Current Affairs
Documentary production
Film-making
Script writing
Storytelling
Invite Academy Award Winning Director for your next event
Team-building virtual keynote with Mark Schulman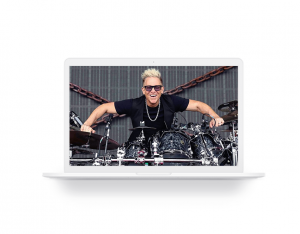 If your team needs to be empowered and inspired - Mark Schulman is the perfect guest for your next virtual meeting. He's a real expert in delivering immersive virtual keynotes in his professional video studio.
There's a reason why Mark Schulman calls himself the Rockstar Keynote. Expect high-energy, drum performances and lots of interaction with your audience!
Rockstar Keynote &  Celebrity Drummer
Virtual keynote with World Chess Grand Master - Garry Kasparov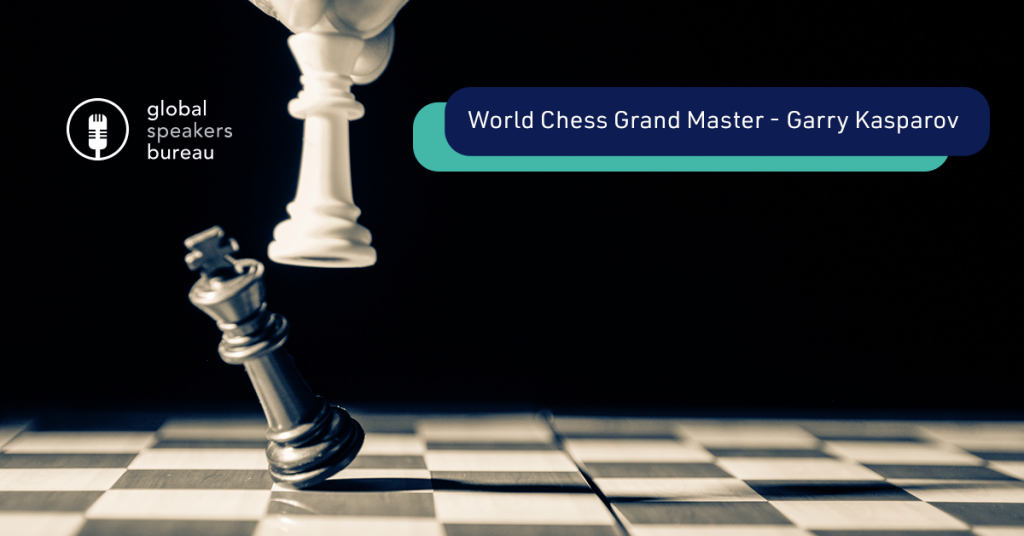 Did you know that Garry Kasparov, an International Chess Master, served as a consultant on the Queen's Gambit set? Thanks to his knowledge and experience, the producers were able to show the viewers authentic games and portray chess and live in the Soviet Union in an accurate way.
In the last years, Garry Kasparov shares his knowledge on big and small stages. Now - also virtual ones! During his remarkable keynotes, Gary Kasparov talks about:
Achieving Goals
Business Strategy
Chess, Politics and Computers
Creativity
Human Rights
Strategic Thinking
Strategy
Organize Strategic Thinking virtual classes
Acting classes with Jamie Foxx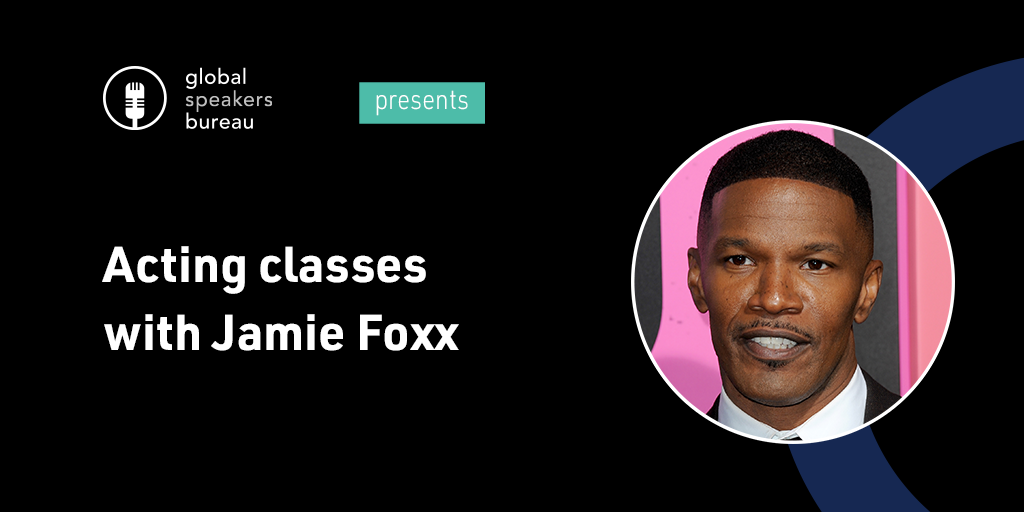 An Academy Award-winning actor, talented Grammy Award-winning musical artist and comedian, Jamie Foxx is one of Hollywood's rare elite multi-faceted performers. On stage, Jamie talks about his story of bold choices that helped him achieve his goals and become an icon in the film and music business.
Book celebrity keynote speaker
Looking for a skilled speaker for your online event?
We've gathered all of our virtual keynote speakers on one page!