Future of work after pandemic: prepare yourself for inevitable changes!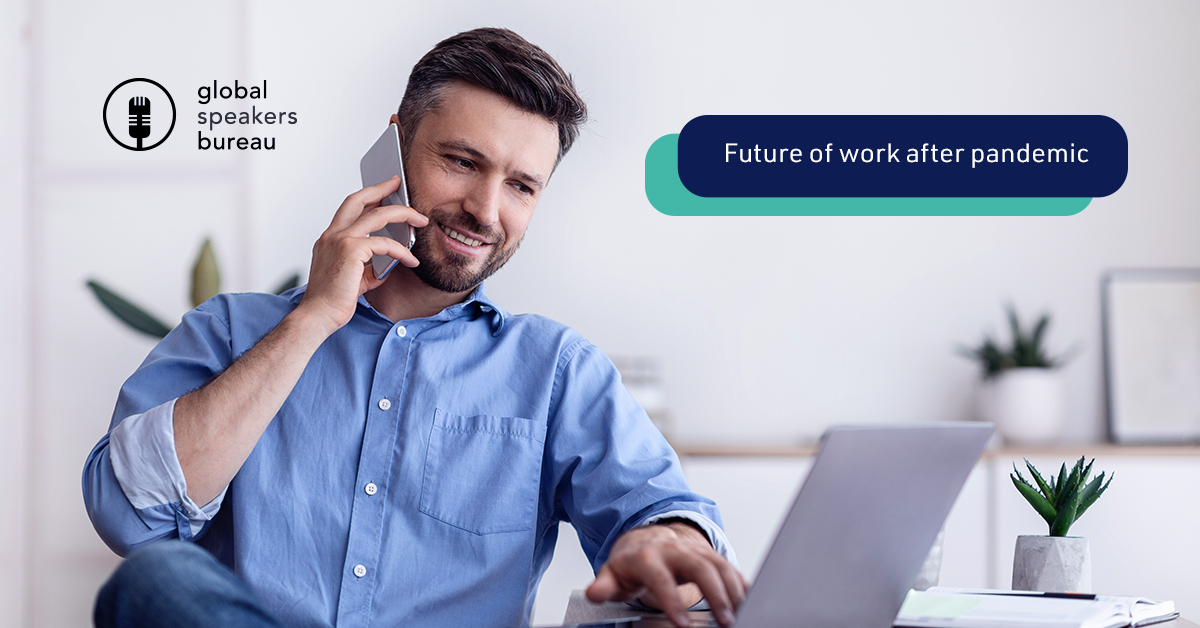 Future of work after pandemic: prepare yourself for inevitable changes!
The appearance of Covid-19 forced employers to introduce significant changes in the field of work mode, communication within the team and team management. Let's face the truth - these changes will stay with us for longer and will have a significant impact on the labor market in the future ... not as far as we might once think.
Is remote work an attractive form of employment? Will the Zoom meetings become a thing from the past with the end of the pandemic? Or maybe they will stay with us for longer? In this article, we will try to discuss the potential changes that await the labor market.
Work in the office vs working remotely
First of all, let's see what the statistics show us! According to business publishing company getAbstract nearly 43% of full-time American employees say they want to work remotely more often even after the economy reopens. Of the more than 1,200 employees inspected, nearly 20% said their employer is actively discussing how they can make remote work more of an option in the future.
For most employers, this is a fairly new perspective that brings many changes and significantly affects the labor market. On one hand, the possibility of saving funds due to the lack of expenses of office space, on the other hand, less control over employees. However, in most cases, returning to the previous form of work will not be so easy. Employees have certainly appreciated the opportunity of working from home, which allows them to save a lot of time (no commuting) and maintain work life balance more easily. We think that both employers and jobseekers appreciate that place of residence is no longer a significant criterion in the process of recruitment. Now all you need is Internet access - you can live in a total wilderness and work for a large corporation without any problems. Maybe for the first time ever you can really have the best of both worlds. 
However, it must be mentioned that office work also has its staunch followers. And not only because of all the extra benefits coming with it. Employees miss the atmosphere in the office and their colleagues. These two factors are one of the main reasons mentioned by people wanting to return to the office.
Virtual meetings
Even before the first virtual keynotes appeared, the world was already dominated by video calls on Zoom. This is how employees, CEO's and business partners contact each other from the beginning of March. Of course, this is not entirely new. Online conversations and meetings had already taken place before, but usually they were associated with the need to connect with people from another city or country. It can be said without a doubt that they were rare, especially in smaller companies. Now it is a new reality that we are facing every day.
Interestingly, this new form of communication has made many businesses grow and improve. This year alone, it is said that hundreds of thousands of small business owners such as music teachers, yoga instructors, stylists, and therapists have not only survived, but have also managed to expand their businesses. And all this thanks to the possibility of contacting customers via internet messaging. This gave them the opportunity to reach a larger group of clients interested in the service, who would often not be able to physically appear in their office or studio.
One thing is certain, the pandemic, no matter how long it lasts, may permanently change many of the popular professions associated mainly with direct interaction with the client. Of course, these relationships are still important. Now we learn to build them not only through a personal visit to the client. This poses a challenge not only to the representatives of these professions, but also to their clients. There is already talk of digital exclusion. Having the right equipment, but most of all digital proficiency will become even more necessary for everyday life than before.
Digitalization
Most of us believe that we live in a very modern and digitized time. Everything is available at your fingertips via the Internet - whether it's about products or data. This is not entirely true.
As much as 70 percent of all documents processed worldwide are still on paper. The labor market in the new reality will require access to digital documents. According to experts from the World Economic Forum, thanks to digitization and automation of work, organizations can therefore increase their annual productivity up to 15 times. It is reported that "delays in the implementation of digital solutions" contributed to 15% total lost revenue in 2018. According to further predictions, digital ecosystems will generate $ 60 trillion, or 30% global revenue by 2025.
You want to know how to organize a successive virtual keynote?
Check out our article in which we share some useful tips