How to organize a successful virtual event?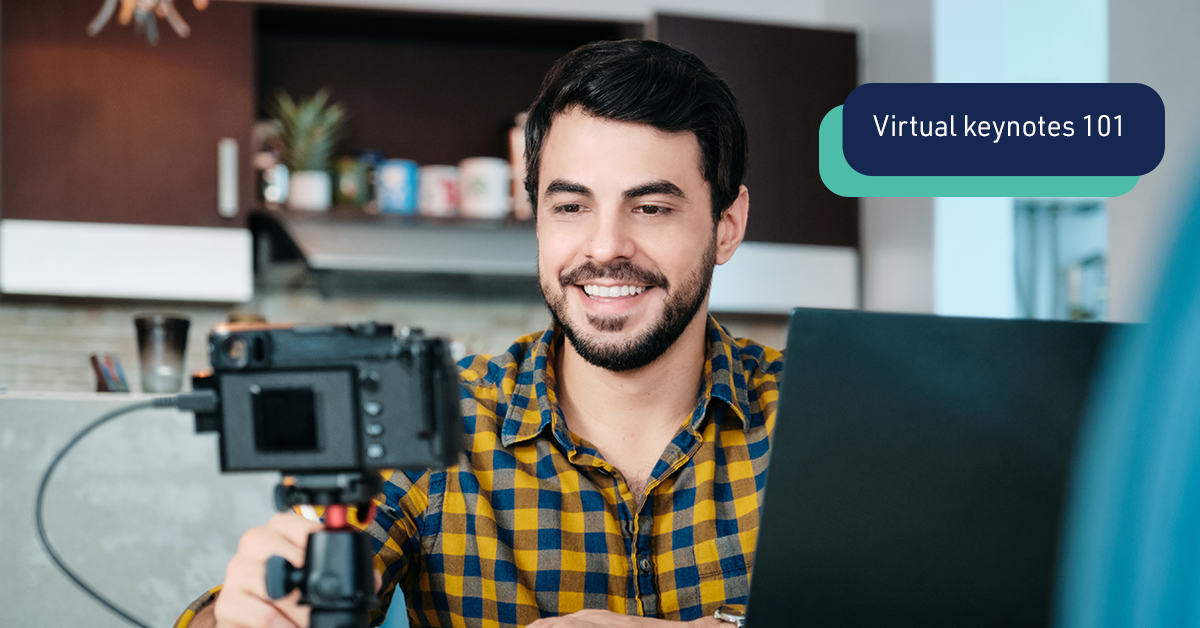 Let's face it, event planning industry faced a huge challenge at the beginning of this year. So far, there is no sign that we will soon return to live events. Head's up! A well-organized virtual event can be just as successful!
What steps should you take to make your event a successful one?
PRODUCTION
First of all, organizing an online event is not that much different from a live event. Especially in the first planning phase – you have to come up with a program first. Are you planning to gather a big audience? What type of event do you want to host? How will people register and what will the cost be if you plan to sell tickets? And most importantly, how are you going to engage your audience?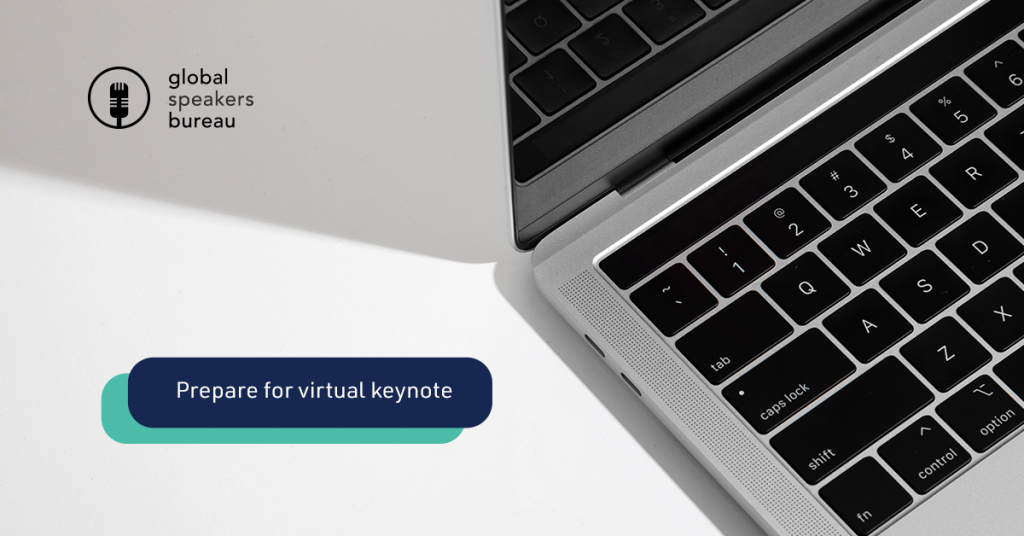 Getting an online audience involved in the virtual event is not easy! Fortunately, we know speakers with an impressive experience in virtual keynotes. But we'll talk about it later!
TECHNOLOGY
Even the best speakers can fail to make a good impression on your audience if there are constant technical problems happening during the speech. The better the audio and video quality, the easier it will be to keep your audience interested. Regardless of the place you're connecting from (professional studio, ordinary office or their own apartment), you need to take care of a few things. Adequate lighting can do wonders! Make sure to take care of your surroundings – no one wants to see a pile of clothes behind you!
PROMOTING VIRTUAL EVENT
When you already know what your event will look like, it is time to prepare another plan – your promotional or marketing plan. Think about your potential audience and choose the right channels to reach them! First of all you shouldn't miss an opportunity to promote your event on your social media platforms. Secondly, create an unique event page. It will make your event look more professional and it is a great space to include all important information about the upcoming virtual keynote/webinar. Most importantly, you increase the chance of reaching more people by allowing your guests to invite their friends or share your event on their timeline. Don't forget about social media ads – there might be quite a big audience interested in the topic of your virtual event!
We have one more tip, do not let your audience forget about your event – send them a reminder a few days before the right date!
CHOOSING THE RIGHT SPEAKERS
Last but not least, you should know that not all great speakers are great virtual speakers. Luckily, we're here to help you make the right choice. Let us introduce you to two of our best online speakers!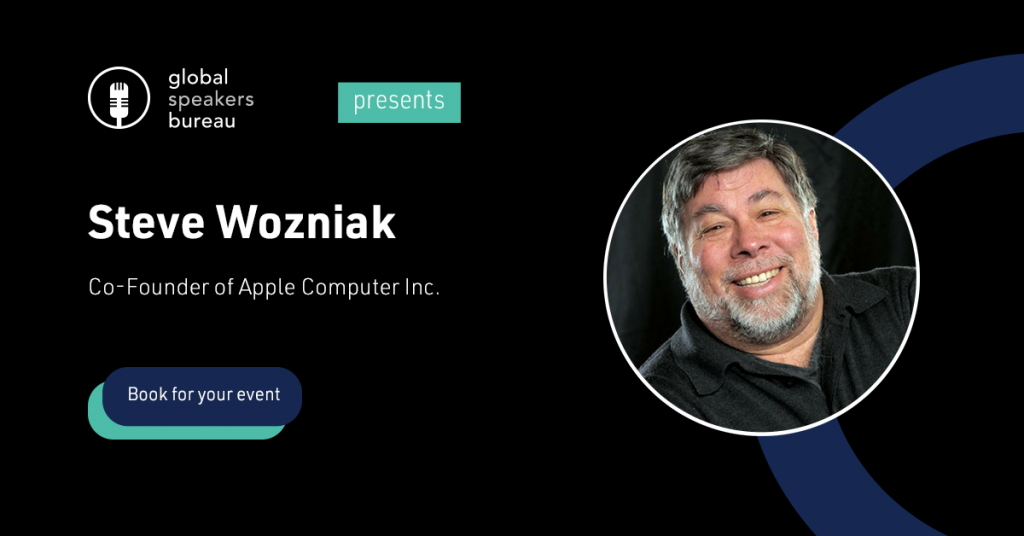 Steve Wozniak, man who built his first computer when he was thirteen. Man who needs no introduction. Technology, futurism and innovation, AI robotics – those are only a few fields of his expertise. Steve Wozniak is an expert in delivering virtual keynotes – he always makes sure to go live in a professional studio to mitigate the risk of any technical issues. While working with Steve you can be sure that both audio and video quality will be perfect!
You want to know more about Steve?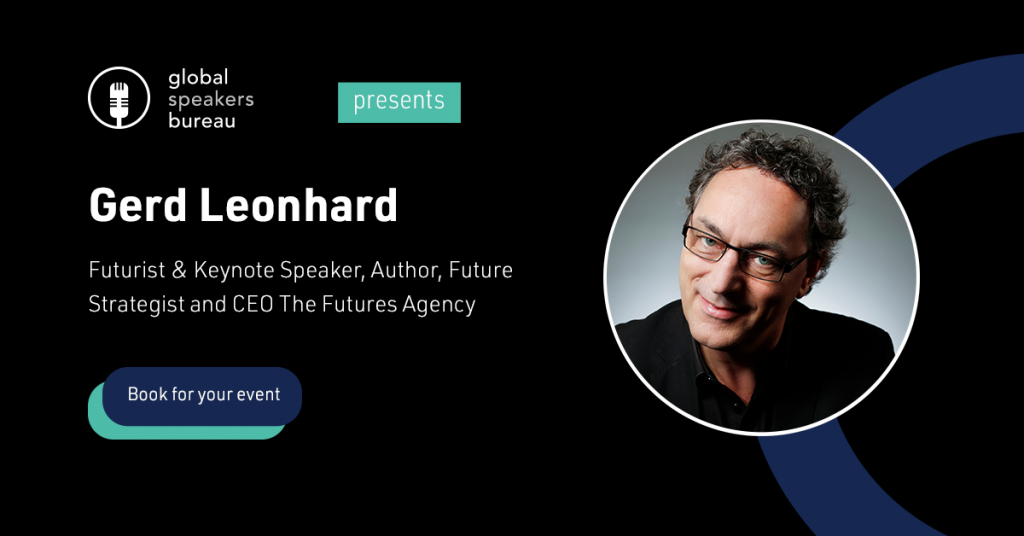 There's a reason why Gerd Leonhard is called a leading virtual keynote speaker as he's constantly adapting his talks to this new virtual space, perfecting them with every speech he delivers! He believes that the main key is to pay less attention to old linear-style keynote and focus on deeply immersive and on-demand virtual backgrounds and variety of live-interaction options  – both with the audience and other panelists. He believes that online audiences find shorter formats way more entertaining.
Want to find out more about Gerd:
Looking for someone else?
We've gathered all of our virtual keynote speakers on one page!