Most requested keynotes topics.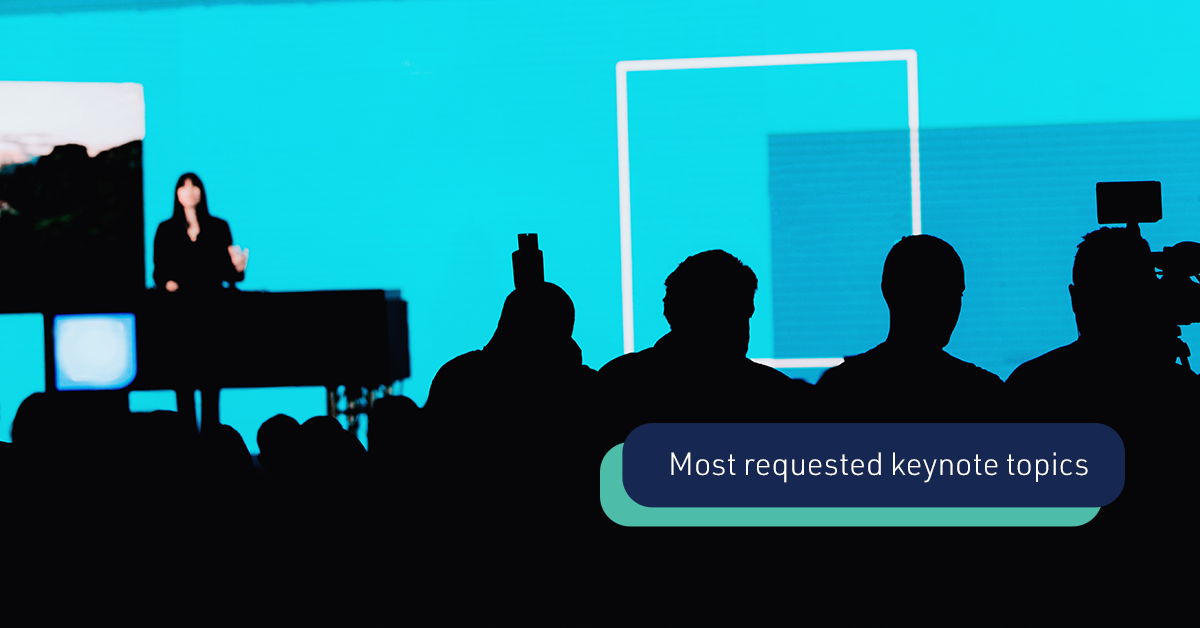 Most requested keynote topics.
Find the perfect keynote speech for your next event!
From politics, through technology and the world of science to futurism & innovation. The list of keynote categories is long and varied! Keynote speakers included in the Global Speakers Bureau database are representatives of over a dozen different categories. When creating our speakers community, we made sure that the organizer of each kind of event could find the perfect speaker. Thanks to this, for each inquiry sent to our team, we always offer not one, but several keynote speakers to choose from. If your event brings together a large and highly diverse community, you may be wondering what categories of keynote will be the most universal. For this reason, we have compiled our list of the most requested keynote speakers! See them below!
World Affairs and Macro Economy keynotes topics
We're starting our list with a very important category! Greatest leaders, politicians and economy experts can present in a truly influential way. Making memorable speech regarding a serious and important topic may have a way bigger audience than the ones gathered directly in front of the stage and in effect, indirectly lead to a change in the thinking of individuals. Check out our suggestions from real experts in this field.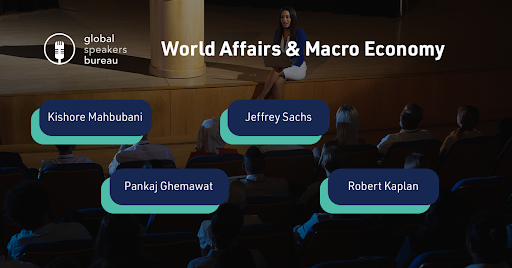 Kishore Mahbubani
Former Ambassador to the UN for Singapore and former President of the UN Security Council.
Jeffrey Sachs
American Economist and Director of the Earth Institute at Columbia University
Robert Kaplan
The author of 15 books on foreign affairs and travel.
Pankaj Ghemawat
Guru on Globalization and Global Strategy
Well being & mental health keynotes
In the times of lockdown many employees needed to adjust to a new environment. Working remotely is not easy and surely is not for everyone. Being locked in your own apartment, without a chance to see your friends, family and coworkers had made a huge impact on our mental health in result leading to stress and increased anxiety. That's why it's really important to know how to take care of yourself and your loved ones – especially during difficult times.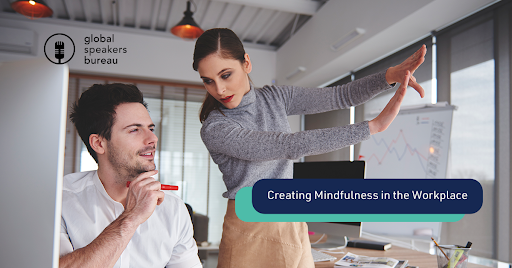 Meet Pandit Dasa – mindful leadership expert, motivational speaker and author of Urban Monk. His goal is to inspire leaders to lead without ego, but instead: inspire, support and encourage.
Future of healthcare
Dynamically changing medical industry needs to be promoted! How will 3D print affect the future of medicine? How can artificial intelligence improve medicine and pharmacology industry? What dangers await mankind in the coming years?
If your'e curious to find out the answers for those questions, Bertalan Mesko is the right keynote speaker for you!
Cyber security keynote topics
Each year we are experiencing more digital problems. We're installing a third party apps without knowing what we agree on. Our platforms, websites and mails are being hacked and the amount of fake news on our social media walls can be terryifing! Luckily, with the increace of cybercrimes, were noticing more and more cybersecuirty experts who's main task is to outsmart the hackers and come up with solutions preventing organizations, goverments instutions and indivudual from cyber attacks. There's no better man to introduce you to the world of cybercrime, digital security and online privacy than Robert Herjavec!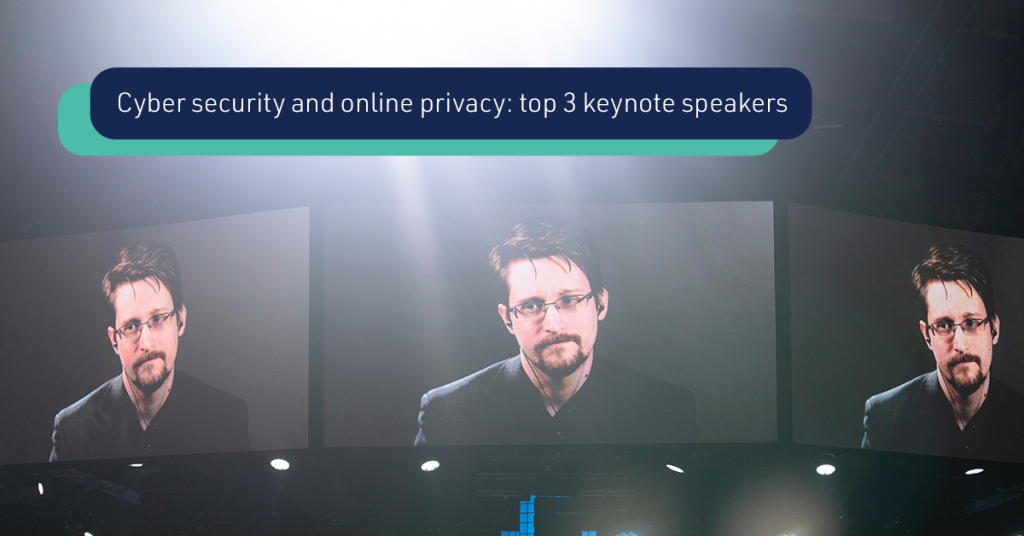 Currently we have over 1500 spekaers! We're fully aware that finding the right speaker might be a process that requires both time and proper research. No need to worry though – we're ready to help you find the voice for your next event. All you need to do is fill in a inquiry on our website or contact us directly.