CATEGORY: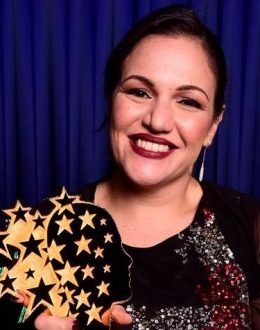 Andria Zafirakou
keynote speaker
Winner of the 2018 Global Teacher Prize and Founder of the Charity - Artists in Residence
TOPICS
Creativity and Critical Thinking Skills
The Greatest Profession on This Earth
ABOUT SPEAKER
Andria Zafirakou, a teacher at Alperton Community School in Brent, won $1 million when she was crowned the best teacher in the world by the Varkey Foundation.
Andria was born in north-west London to Greek-Cypriot parents and state-educated in Brent and Camden.
She is an art and textiles teacher in Brent on the outskirts of London, one of the world's most ethnically diverse places. She is passionate about education and changing the lives of young people and underserved communities through creativity.
She has worked her entire teaching career of 14 years at Alperton Community School and was promoted to Deputy Head of Art within a year of her arrival. She is now Associate Deputy Headteacher leading on staff professional development.
Using the prize money awarded by the Global Teacher prize, Andria founded a charity called Artists in Residence (AiR) with an aim to improve arts education in schools.
Andria has also been named in the top ten of The Evening Standard's 1000 Londoners List, a list of the most influential people in London. She is a Culture Leader for the World Economic Forum's as well as a member of their Global Future Leaders Council.
 Andria sits on the Advisory board for the Cultural Leaders Alliance.
---
---
CONTACT US
To enquire about a particular speaker(s) for your event please fill in the form below and we will get back to you immediately.