Anil Seth
keynote speaker
Professor of Cognitive and Computational Neuroscience, Co-Director, Sackler Centre for Consciousness Science University of Sussex
ABOUT SPEAKER
Anil was named as one of the world's most influential researchers by Web of Science, in their Highly Cited Researcher list:  This list recognises the world's most influential researchers of the past decade, demonstrated by production of multiple highly-cited papers that rank in the top 1% by field and year in Web of Science.
Anil Seth is a leading researcher, writer, and public engagement specialist in consciousness science, neuroscience, and artificial intelligence. He has broad experience of communicating new ideas from the forefront of research in these areas, which confront some of humanity's greatest questions and challenges.
In his scientific work, Anil seeks to understand the biological basis of consciousness by integrating research across many different disciplines from mathematics to virtual reality to cognitive neuroscience, virtual reality, and psychiatry. As well as pioneering this interdisciplinary approach, he is recognized for his influential theories about how conscious experiences of the world and self are forms of 'controlled hallucinations'. His research emphasizes impact, driving fresh approaches to psychiatric disorders, shaping the development of neuroscientifically-informed technologies in AI and beyond, and inspiring creative work in art and culture.
Anil has published more than 150 research papers, many in high-profile journals. He has degrees in Natural Sciences (MA, Cambridge, 1994), Knowledge-Based Systems (M.Sc., Sussex, 1996),and Computer Science and Artificial Intelligence (D.Phil., Sussex, 2000). He is Editor-in-Chief of the academic journal Neuroscience of Consciousness (Oxford University Press) and is an editorial board member of Philosophical Transactions of the Royal Society, the world's longest running scientific journal.
Anil is a sought-after speaker. His 2017 TED talk was rated by Wired as a 'classic' of the year and has been viewed nearly 9 million times since July 2017. His 2018 three-hour conversation with Sam Harris has received more than 1 million downloads, and his Aeon essay on consciousness has been read more than 250K times. Anil has given invited presentations at venues ranging from reclaimed bunkers in London to the Royal Institution Friday Discourse, and he is equally at home talking to high-school students, select groups of business and community leaders, or conference audiences in the thousands. Whatever the situation, he is known for his accessible and engaging style, coupled with a broad and deep knowledge.
He contributes regularly to many media including the New Scientist, The Guardian, and the BBC –for which he has appeared in 'The Life Scientific' and 'The Infinite Monkey Cage' among other shows. He is a featured scientistin the Vice/Motherboard feature documentary The Most Unknown, now on Netflix. Anil is Editor and Co-Author of the bestselling30 Second Brain (Ivy Press, 2014; >180,000 copies in print) and Consultant for Eye Benders(Ivy Press, 2013; winner of theRoyal Society Young People's Book Prize2014). He also won the 2019 Kid Spirit Perspectives award for his writing –a prize awarded by a jury of >70 children worldwide.
He has co-conceived several successful science-based creative projects, including The Sky is Wider(BBC Radio, winner of the 2017 BBC Best Audio Drama award), and Baba Brinkman's Rap Guide to Consciousness(which has played more than 100 times Off Broadway in New York). He was lead consultant for the year-long Wellcome Collection exhibition States of Mind and with his group has led a number of ambitious interactive public-oriented installation events.
---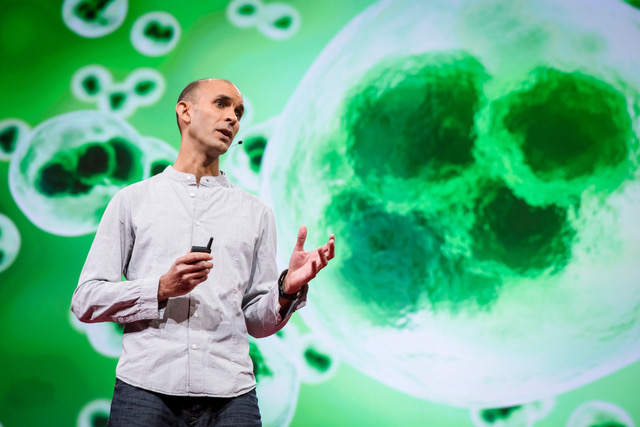 ---
---
CONTACT US
To enquire about a particular speaker(s) for your event please fill in the form below and we will get back to you immediately.