CATEGORY: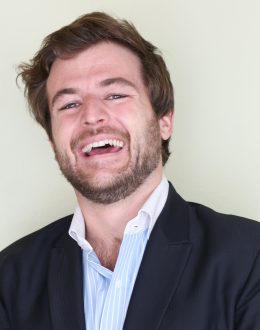 Carlos Piera
keynote speaker
CEO at Delivering Happiness Spain
ABOUT SPEAKER
Carlos is just a Happy guy! He has always been. Since very young he's been following the happiness journey. He won a "Happiest Kid" Award at the age of 11, he did some comedy shows, acting and singing because he realized he wanted to make people smile. At the age of 23 he did an inspiring trip where he sailed across the Atlantic Ocean. After many "looking at the stars" nights, some books and great chats with his dad, best friend and himself, he decided that he wanted to make people happy. He went to India with the thought of creating an NGO; he first worked in a Human Resources Consulting Firm combining it with volunteering with the most needed people and did it for 8 months. The people he was helping were happy…what was happiness all about? Money? That is when it hit him: "I'll go back and help make happy work". He joined Grupo CMR but that wasn't quite it!
In recent years, Carlos Piera worked as a CCI (Terminology for Sales Consultant Innovator) at Grupo CMR the first HR Consulting firm in Spain, They provide companies with training, organizational development, management leadership development, etc. In executive capacities with the company, Carlos oversaw operations, customer service, and marketing and was involved in all the stages of consulting projects. Through a successful 2 year and 8 month tenure, he developed and implemented several Service, Sales and Leadership development projects, leading to revenue and growth.
Furthermore, Carlos started collaborating with Delivering Happiness as a follower of the movement and slowly became one of the key members of the community. Driven by his passion he flew to meet the team and realized that what he had seen was his purpose! He then decided to collaborate as a volunteer and do whatever the DH Family needed. Carlos joined the DH@Work team and he gives all he has to make happy work! Just a few of the leading companies he has work with include: Lindt, Levis, Pans&Company, Desigual, ANGroup, NH Hotels, Reparalia, Henkel and more...
---
---
CONTACT US
To enquire about a particular speaker(s) for your event please fill in the form below and we will get back to you immediately.