CATEGORY: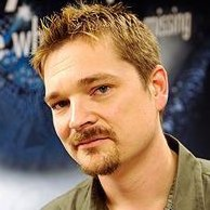 Greg Hoglund
keynote speaker
Author, Researcher, Serial Entrepreneur in the Cyber Security Industry
TOPICS
Exploiting Online Games: Virtual World Security
Modern Cyberthreats: The Changing Face behind the Keyboard
Virtual World Real Hacking
ABOUT SPEAKER
Michael Gregory Hoglund is an American author, researcher, and serial entrepreneur in the cyber security industry. He is the founder of several companies, including Cenzic, HBGary and Outlier Security. Hoglund contributed early research to the field of rootkits, software exploitation, buffer overflows, and online game hacking. His later work focused on computer forensics, physical memory forensics, malware detection, and attribution of hackers. He holds a patent on fault injection methods for software testing, and fuzzy hashing for computer forensics. Due to an email leak in 2011, Hoglund is well known to have worked for the U.S. Government and Intelligence Community in the development of rootkits and exploit material. It was also shown that he and his team at HBGary had performed a great deal of research on Chinese Government hackers commonly known as APT (Advanced persistent threat).
As an author, Hoglund wrote Exploiting Software: How to Break Code, Rootkits: Subverting the Windows Kernel and Exploiting Online Games: Cheating Massively Distributed Systems, and was a contributing author on Hack Proofing Your Network: Internet Tradecraft. He has presented regularly at security conferences such as Black Hat Briefings, DEF CON, DFRWS, FS-ISAC, and RSA Conference, among others. Hoglund drew the attention of the media when he exposed the functionality of Blizzard Entertainment's Warden software, used to prevent hacking in the popular game World of Warcraft.
---
---
CONTACT US
To enquire about a particular speaker(s) for your event please fill in the form below and we will get back to you immediately.