CATEGORY: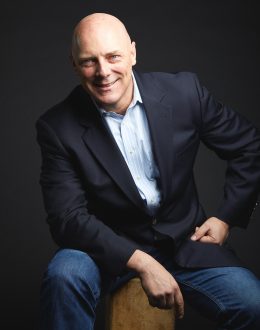 Shawn Henry
keynote speaker
Retired awarding winning FBI Cyber Investigations Executive Assistant Director
President of CrowdStrike
TOPICS
Criminal and Cyber Investigations Worldwide
Cyber Security
Infrastructure Protection
ABOUT SPEAKER
As President of CrowdStrike Services, Shawn leads a world-class team of cybersecurity professionals who investigate and mitigate computer intrusions and targeted attacks on computer networks. He retired as FBI Executive Assistant Director in 2012, overseeing all FBI criminal and cyber investigations worldwide, as well as international operations and the FBI's critical incident response to major investigations and disasters. During his 24-year career, he held a wide range of operational and leadership roles in four FBI Field Offices and FBI Headquarters.
Shawn has overseen hundreds of major cyber investigations spanning the globe, from denial-of-service attacks, to major bank and corporate breaches, to nation-state sponsored intrusions. He has been a keynote speaker in some of the largest cyber conferences in venues around the world. Shawn has appeared as a recognized expert in many media outlets, and is currently a Cybersecurity/National Security Analyst for NBC News, routinely providing commentary on the TODAY Show, NBC Nightly News, and all MSNBC programming.
Shawn is a Board Leadership Fellow at the National Association of Corporate Directors (NACD), where he speaks to Corporate Boards and Directors about complex cybersecurity issues. He earned a BBA from Hofstra University and an MS in Criminal Justice Administration from Virginia Commonwealth University. He is a graduate of the Homeland Security Executive Leaders Program of the Naval Postgraduate School's Center for Homeland Defense and Security.
---
---
---
CONTACT US
To enquire about a particular speaker(s) for your event please fill in the form below and we will get back to you immediately.