CATEGORY: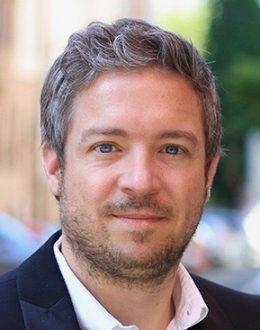 Michael Durst
keynote speaker
The Digital Pioneer, Scientist & Entrepreneur
TOPICS
Digital Innovation Methods and Tools
Digitization and the Internet of Things
Digitize Everything
Innovate or Die
Integrated Trend and Technology Management
Smart Service Generation
ABOUT SPEAKER
At Siemens Business Services, Michael worked in Strategy Consultancy and conducted digitization projects from the late 1990s onwards. Back then, the buzz words commonly used were IT Strategy, Enterprise Architecture, and E-Commerce. He was involved in numerous projects in the automotive industry, insurance companies, banks, public utility companies and machine manufacturing.
From 2006 to 2009, Michael took on a management position at adidas AG where he set up and managed the department for Innovations & Research. Michael's team supported and conducted projects involving tasks such as the digitization of product development, digital services for retail, e-commerce, digital marketing or mass customization.
Following his career in the industry, Durst founded ITONICS GmbH in 2009 because he was always looking for a software solution that holistically and collaboratively maps all innovation management processes. In the meantime, they have grown to a team of over 60 employees on three continents who supply customers like Audi, Benteler, BMW, Brose, Cisco, Evonik, Intel, Osram, PepsiCo, Siemens or Total Oil&Gas with integrated innovation management solutions.
After gaining PhD and working several years in the industry, Michael holds a professorship for Business Information Systems at the FOM University of Applied Sciences for Economy and Management in Nuremberg from 2010 to 2016. Furthermore, he works as a visiting lecturer at various universities such as the European Business School, Friedrich-Alexander University Erlangen-Nuremberg, Steinbeis University Berlin or at the Technical University Braunschweig.
---
---
CONTACT US
To enquire about a particular speaker(s) for your event please fill in the form below and we will get back to you immediately.