CATEGORY: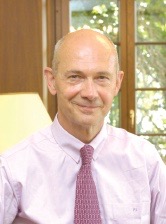 Pascal Lamy
keynote speaker
Former Director General of the World Trade Organisation (WTO)
Former European Trade Commissioner
TOPICS
Global Governance, Local Governments
Global Governance: Lessons from Europe
Trade Policy Remains a Challenge
Why Keeping Markets Open Is Important
ABOUT SPEAKER
Pascal Lamy (born 8 April 1947) was the Director-General of the World Trade Organization until 1 September 2013.
His appointment took effect on 1 September 2005 for a four-year term. In April 2009, WTO members reappointed Mr. Lamy for a second four-year term, beginning on 1 September 2009. He was then succeeded by Roberto Azevêdo. Pascal Lamy was also European Commissioner for Trade and is currently the Honorary President of the Paris-based think tank, Notre Europe.
Pascal began his career in the French Civil service, where he became an advisor to the then Finance Minister, Jaques Delors and subsequently Pierre Mauroy.
From 1985 to 1994, Pascal Lamy was Chief of Staff for the President of the European Commission, Jacques Delors, and his representative in the G7.
Before taking up this position, Pascal served a five year term as the European Commissioner for trade. In November 1994, Pascal joined the team in charge of rescuing Credit Lyonnais, and later became CEO of the bank until its privatisation in 1999.
Pascal is currently Chair of the Oxford Martin Commission for Future Generations, which recently published the 'Now for the Long Term' report.
The product of a yearlong process of research and debate undertaken by a group of eminent global leaders, it identifies the key megatrends that will shape the 21st century, the challenges they present to future generations, and suggests measures that we can take to meet these challenges.
He has recently published The Geneva Consensus: Making Trade Work For All (Cambridge University Press, 2013), which highlights the vital role that free trade and open markets play in generating global economic growth, itself a key condition for reducing poverty and creating jobs around the world.
Awarded Legion d'Honneur in 1999.
---
---
CONTACT US
To enquire about a particular speaker(s) for your event please fill in the form below and we will get back to you immediately.