CATEGORY: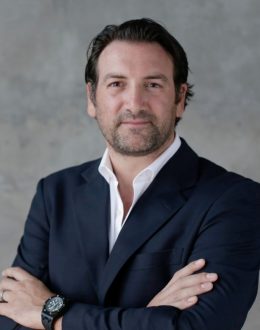 Sandro Salsano
keynote speaker
President and Chairman of Salsano Group
TOPICS
City and Metropolitan Economies as Emerging Markets for Global Firms
Industrial/Logistics
Land Investment
Latin America
Private Equity investment
Venture Capital
ABOUT SPEAKER
Sandro Salsano is a self made italian born billionaire businessman and philanthropist.
He was dubbed by Forbes the Warren Buffett of Central America on its cover in march 2019.
Sandro is President of Salsano Group, a private conglomerate investing in real estate, global private equity and technology.
He is Chairman of Salsano Family Office and Trustee of Salsano Shahani Foundation.
He is a graduate of Bocconi University and also studied at Oxford, Harvard and Princeton University.
He was named Young Global Leader by the World Economic Forum in 2014.
Forbes included him as the 6th richest person in Central America on its 2019 billionaires list with a net worth of 1.3bn usd.
---
---
CONTACT US
To enquire about a particular speaker(s) for your event please fill in the form below and we will get back to you immediately.