CATEGORY: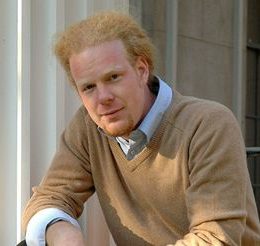 Tomas Sedlacek
keynote speaker
Advisor to the venerable Czech president Vaclav Havel
named one of the "Young Guns" and one of the "five hot minds in economics" by the Yale Economic Review
TOPICS
Business
Economics
Financial Crisis
Macro-Analysis of the Czech Republic and the Region
Public Policy
ABOUT SPEAKER
Tomas Sedlacek is a Czech economist and university lecturer. He is the Chief Macroeconomic Strategist at ČSOB, a former member of the National Economic Council of the Czech Republic and an economic advisor to former President Václav Havel.
Sedlacek is a member of Yale University World Fellowship, selected as one of "The Five Hot Minds in Economics" by Yale Economic Journal in 2006 and co-author of various case studies for Harvard and Georgetown. He is a lecturer and PhDr. graduate at Charles University in Prague, one of the oldest universities in Europe. In his recent book, The Economics of Good and Evil, (which became a number one bestseller in Switzerland and Germany after 2 weeks of its release) Sedlacek radically rethinks his field, challenging our assumptions about the world.
He was an advisor on macroeconomic issues dealing with the general economic part of the Presidential responsibilities. The main areas of responsibility were affairs with the Czech National Bank, Securities and Exchange Commission, Ministry of Finance and EU related economic issues. Also he was a non-political advisor to the Minister of Finance, responsible for macroeconomic issues, fiscal consolidation, European affairs and communication with The World Bank. He participated at the first historical Czech Sovereign Eurobond Emission, and represented the country at the World Bank and IMF meetings in Washington DC.
Tomas is also a recognised specialist on fiscal policy, Euro and European affairs in the leading Czech bank CSOB, a unit of multinational financial group KBC. He is a regular weekly columnist of the top Czech business newspaper Hospodarske noviny since 2006 and a frequent commentator of public affairs and frequent panelist with over three hundred speeches since 2009.
---
---
---
CONTACT US
To enquire about a particular speaker(s) for your event please fill in the form below and we will get back to you immediately.