Top 4 space travel & exploration keynote speakers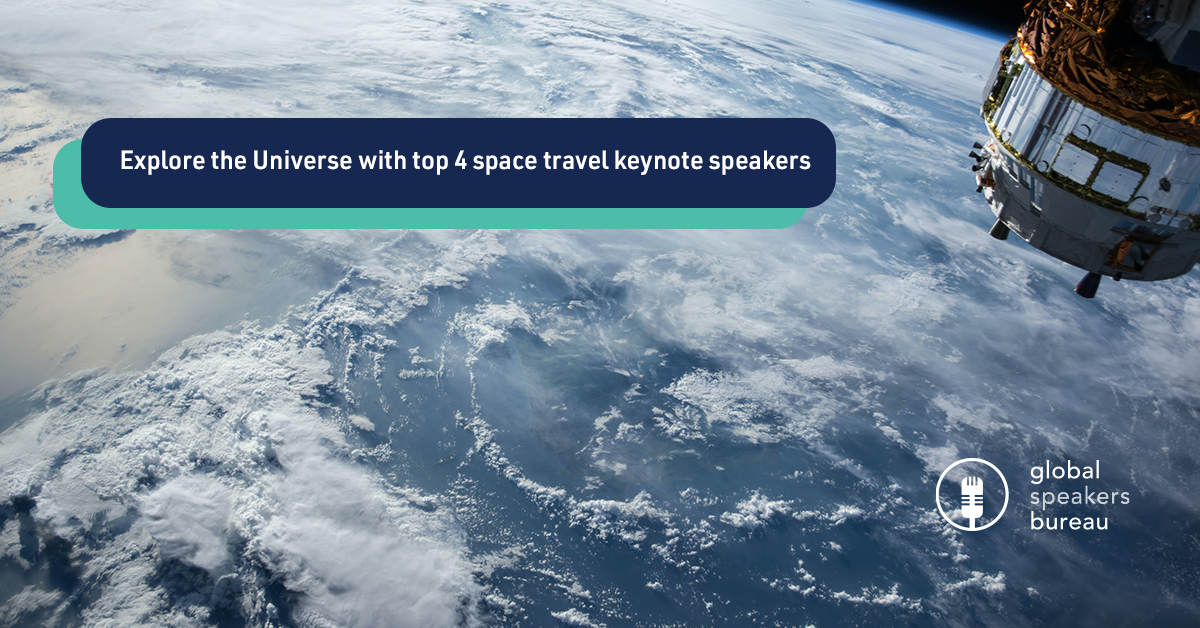 Top 4 space travel & exploration keynote speakers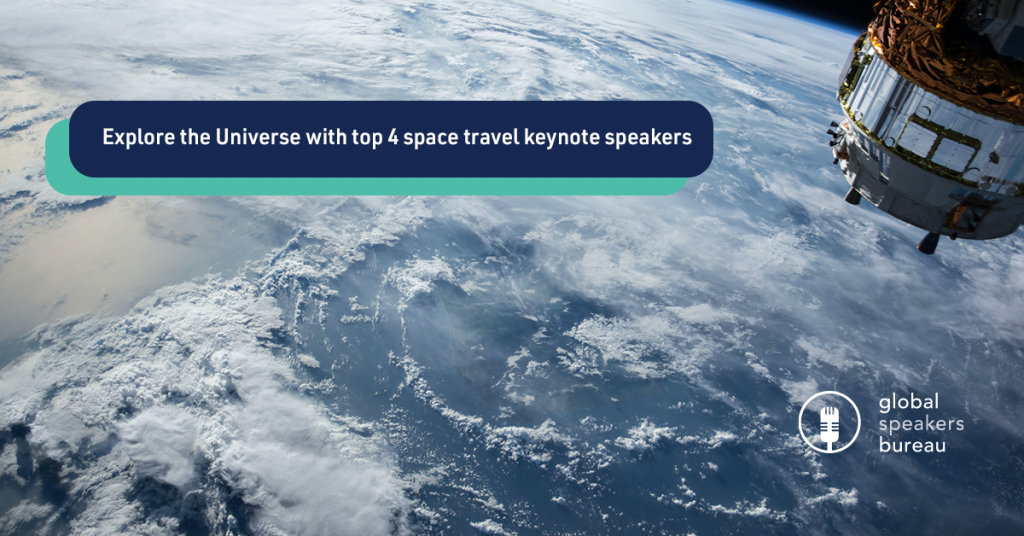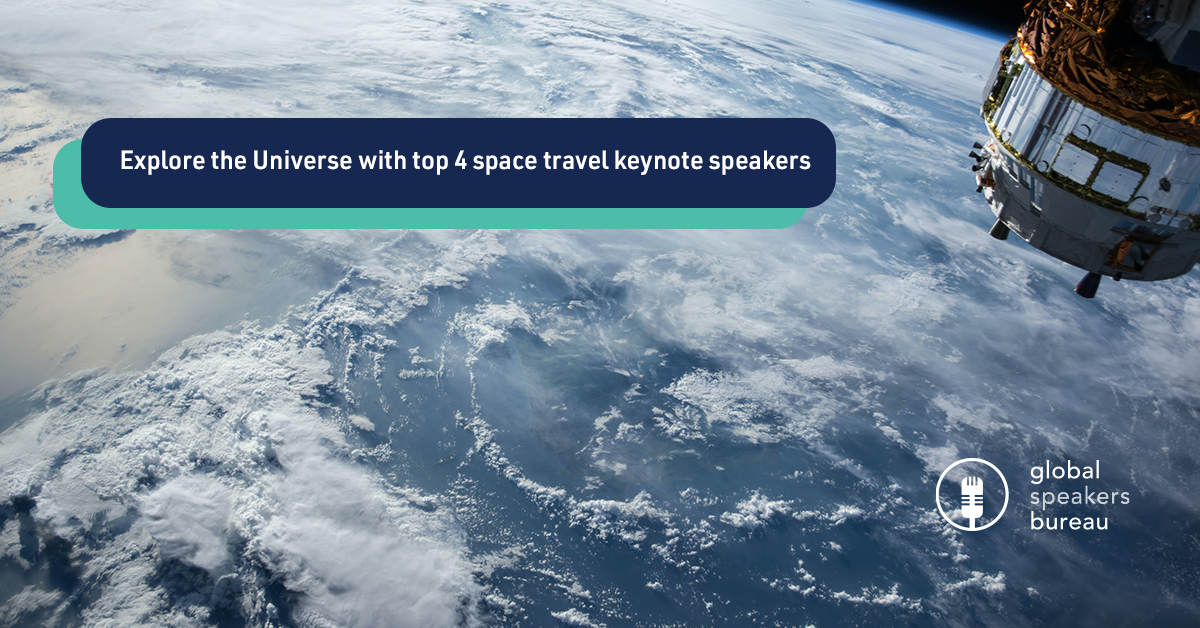 What do we really know about space? Is there life on Mars? Are we the only intelligent creatures in the Universe? The ever-evolving science and tremendous technological advances made it possible for us to get answers to burning questions and broaden our knowledge of the Cosmos. It may seem to us that we already learned a lot. The truth is… humans have explored about 4 percent of the visible universe so far! Let us introduce you to the real experts in the industry - our top 5 space travel & exploration keynote speakers: researchers, engineers, entrepreneurs and astronomers. 
FUN FACT
Did you know that.. the Cosmos is completely silent? Science fiction movies might suggest otherwise, yet you won't hear a single sound out there. And why is that you may ask? Sound waves need a medium to travel. Without an atmosphere, the world of stairs will remain silent forever. Speaking of sound, time to meet our first keynote speaker - Charles Elachi, space explorer and innovator.
Dr. Charles Elachi, a pioneer and leader in planetary exploration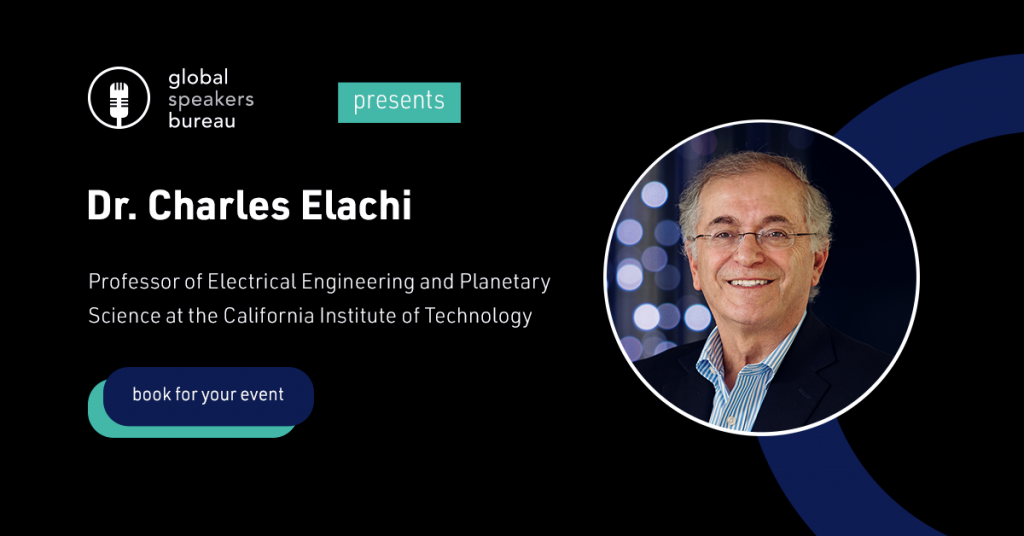 Charles Elachi is the director of NASA's Jet Propulsion Laboratory. Are you wondering what his typical day at work looks like? Charles oversees space exploration programs, leads the Jet Propulsion Lab team, and works closely with the team that builds robots designed to explore space. You've probably heard about the Mars Rovers, right? It was in fact Charles Elachi who played a big part in this project. Thanks to his knowledge and experience, more than a dozen robots were sent into space on a mission to gather new data.
In June 2016, after retiring from JP, he became a professor at Caltech. This opportunity allowed him to continue his research.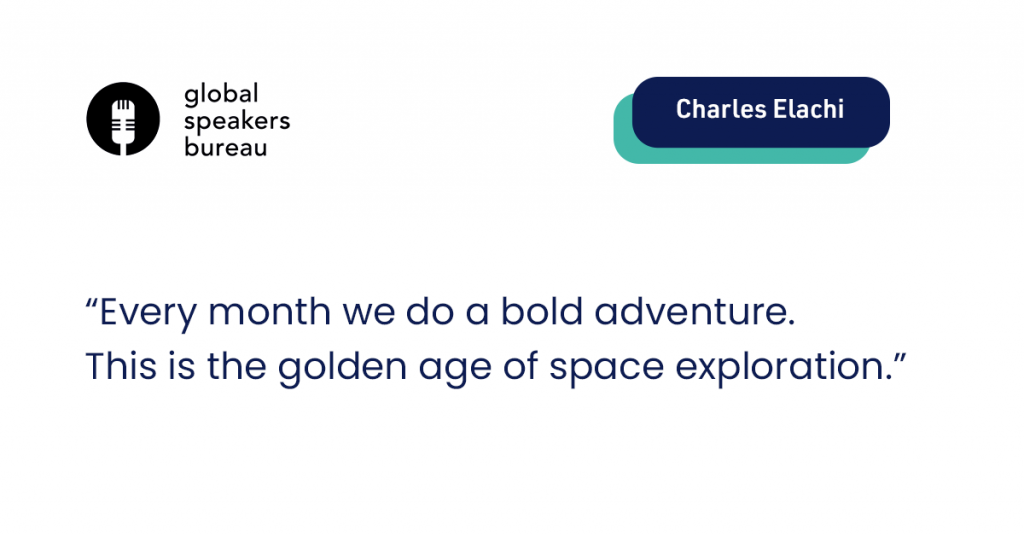 The following highlights some of Charles Elachi's keynote topics:
Earth and Climate Change Monitoring from Space

Innovation and Exploration

Inspiring Employees

Inspiring the Next Generation

Space and Planetary Exploration

Successfully Managing Large High Tech Organizations

Book Charles Elachi for your next event
---
"Historic Space Flight" - Richard Branson's story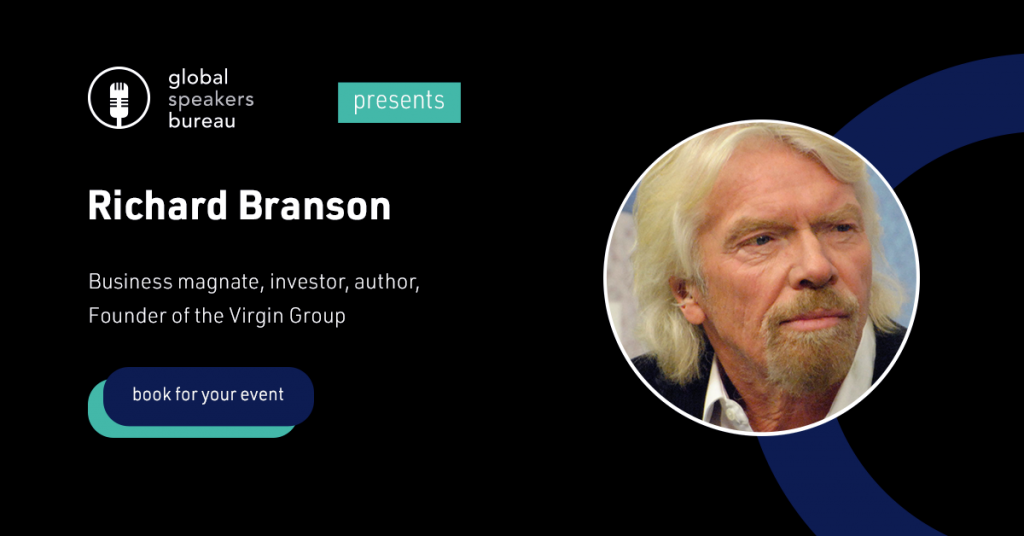 Richard Branson is a man who needs no introduction. British entrepreneur, billionaire, creator of the Virgin Group comprising over 400 companies. Did you know that he is the second most followed person on LinkedIn?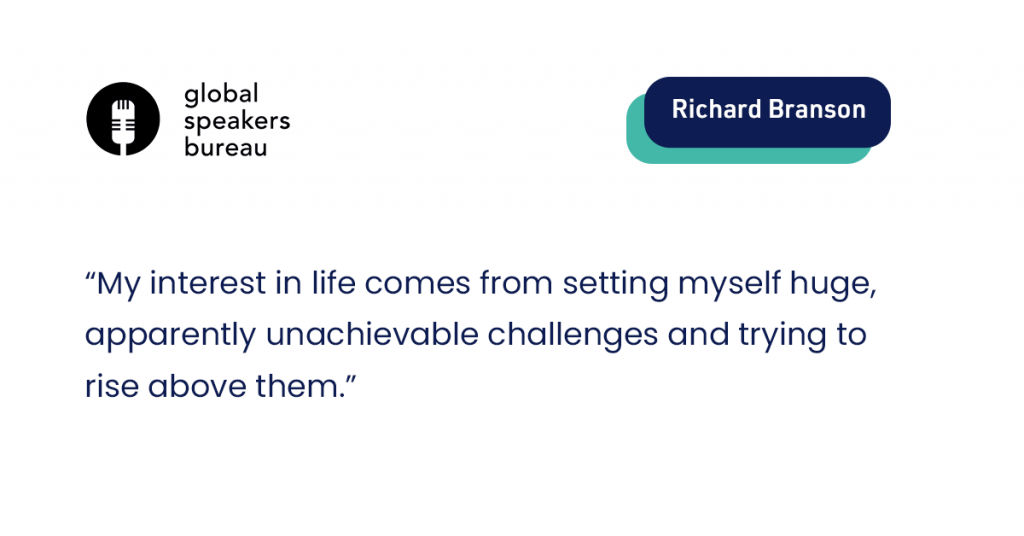 If we wanted to even briefly talk about Richard Branson's business ventures, we would quickly run out of space! In 1984, Branson founded Virgin Atlantic Airways. Soon after that, he realized that standard airlines are not enough. In 2004, Richard Branson shared the exciting news with the world - an official launch of Virgin Galactic!
Commercial space flights sound pretty unbelievable, right? Not for Richard Branson! On July 11, the first Virgin Galactic space plane boarded four people, including company founder Richard Branson, 80 km above the Earth. In the next few years, Virgin Galactic plans to organize the first space flights with tourists on board. The list of applicants already includes 700 people, such as Tom Hanks, Justin Bieber, and Lady Gaga.
We highly encourage you to watch this TED keynote video to learn more about his fascinating ideas! 
Contact us to book Richard Branson for your next event
---
"From a Childhood Dream to The First Person On Mars" - space travel keynote speaker Alyssa Carson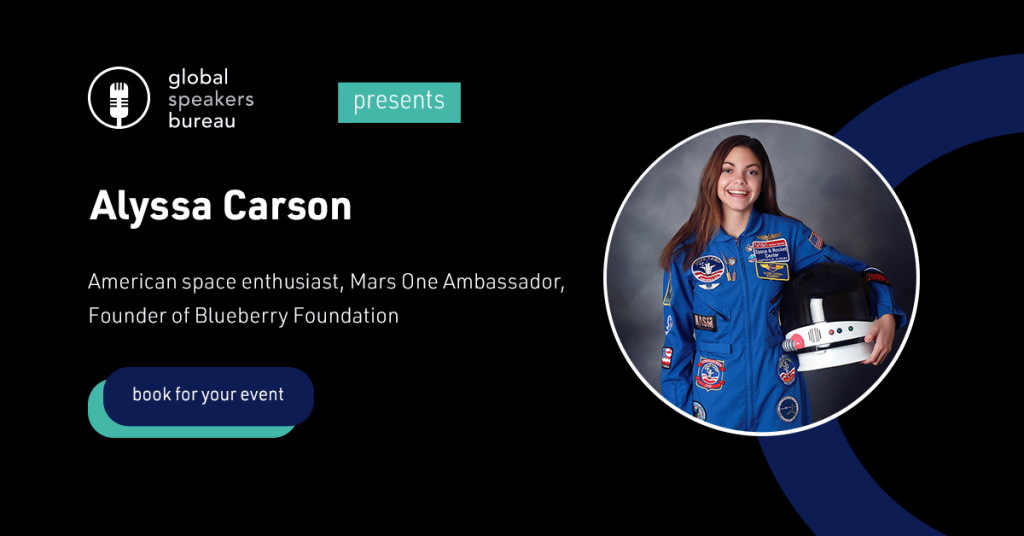 Why do kids want to become astronauts? Without a doubt, many of you dreamed about it too!  Allysa Carson felt the same and today, as one of the youngest astronauts, she's inspiring others to follow their childhood dreams. When she was only 3 years old, she told her father, "Daddy, I want to be an astronaut, and be one of the people that go to Mars." Although she is not entirely sure where this childhood dream came from, she was very meticulous in trying to make it come true. She started going to space camps, always eager to learn more about stars, planets and the Universe!
Now she is one of the seven ambassadors representing Mars One, a mission to establish a human colony on Mars in 2030. In October of 2016, Alyssa was the youngest person to graduate Advanced Possum Academy, officially making her certificate to go to space and become an astronaut trainee.
Watch Alyssa's keynote and get inspired to follow your dreams!
Book Alyssa Carson for your next event
---
Moriba Jah
Astrodynamicist, Space Environmentalist and remarkable keynote speaker!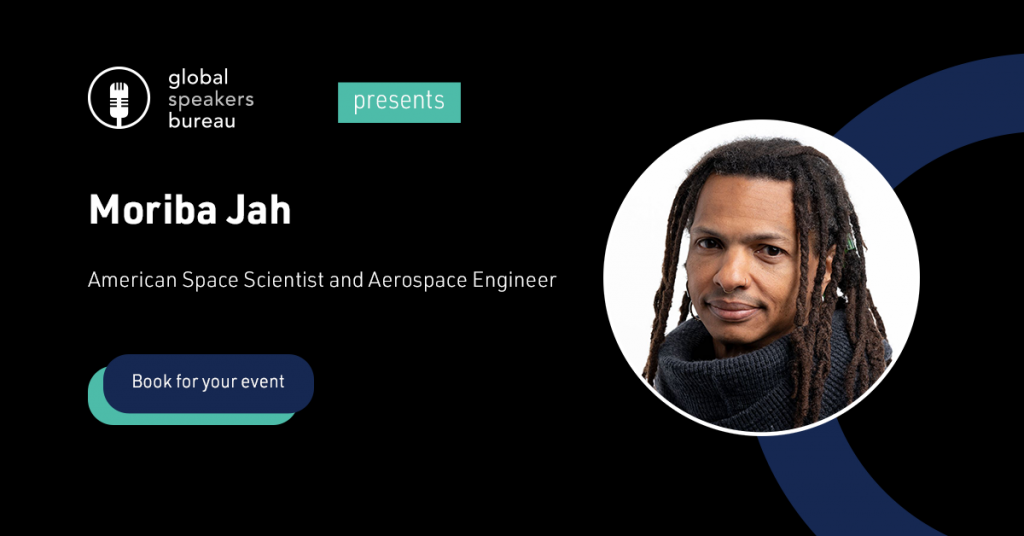 One of the reasons I chose to work at UT Austin is because it's home to one of the most advanced computing centers in the world. It's home to the fifth fastest supercomputing facility on the planet.

– Moriba Jah
Moriba Jah is an American space scientist, aerospace engineer and the director for Computational Astronautical Sciences and Technologies (CAST), a group within the Oden Institute for Computational Engineering and Sciences at The University of Texas at Austin.
Keynote topics:
Astrodynamics

Data Science

Diversity and Inclusivity

Engineering and Problem Solving

Multi-Source Information Fusion

Space Situational Awareness



Watch his TED keynote and learn more about the world's first crowdsourced space traffic monitoring system.
Book Moriba Jah for your next event
Are you looking for a skilled speaker for your virtual keynote?
We've gathered all of our virtual keynote speakers on one page!