Virtual Keynote: TECH climate under COVID-19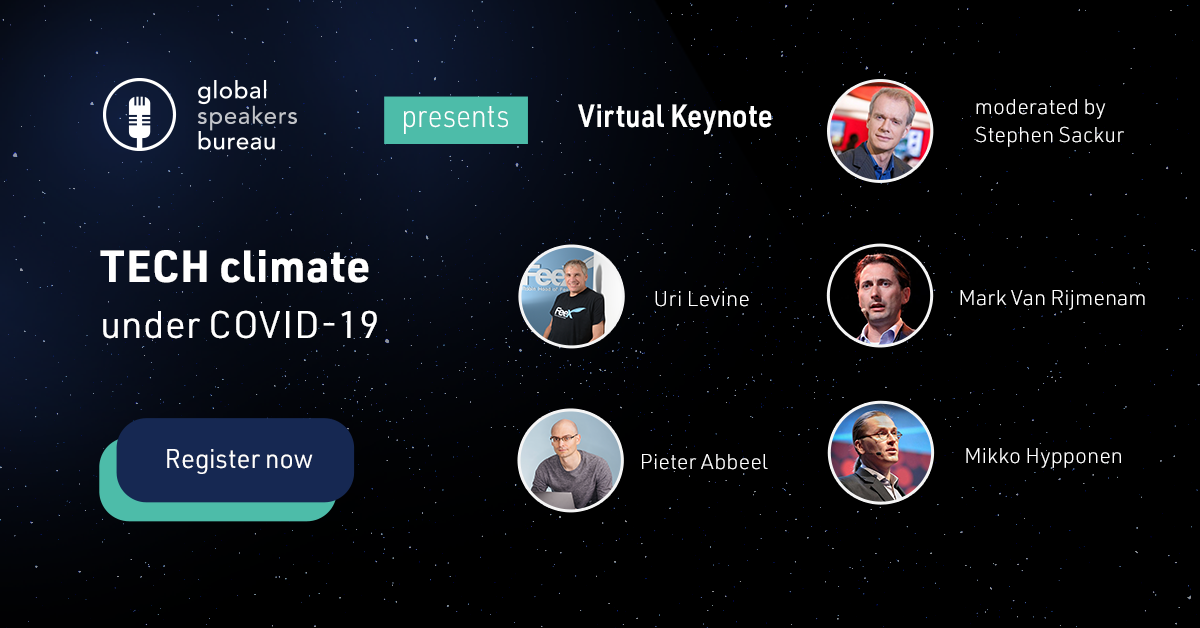 Due to COVID-19 we are all aware of the changes that we are experiencing throughout the world and every industry is affected in one way or another. The one thing that is certain is that technology is now playing an even more important role.
The intensity of Internet traffic and the growth of online activity is entering a new realm of possibilities and there is all the more reason to be optimistic and brace the changes that are coming but also what to be aware off. That's why as Global Speakers Bureau we decided to organize a Virtual Keynote Series in which we'll invite well known experts and authorities in their respective fields, who will discuss topics such as: leadership in the times of crisis, tech climate under COVID-19 and many more!
---
Meet virtual keynote panelists
First Virtual Moderated Conversation will focus on the impact of technology in the times of pandemic and predictions for the nearest future. Invited panelists are definitely worth watching as each of them have already clearly shown their value to some of the biggest corporations in the World.
The panel will be moderated by BBC's HARDTalk host Stephen Sackur and the panelists are:
Founder of WAZE - Uri Levine
Cyber security authority - Mikko Hypponen
Expert on the Future of Work and the Organisation of Tomorrow - Mark van Rijmenam
Berkeley Professor and Robotics/AI expert - Pieter Abbeel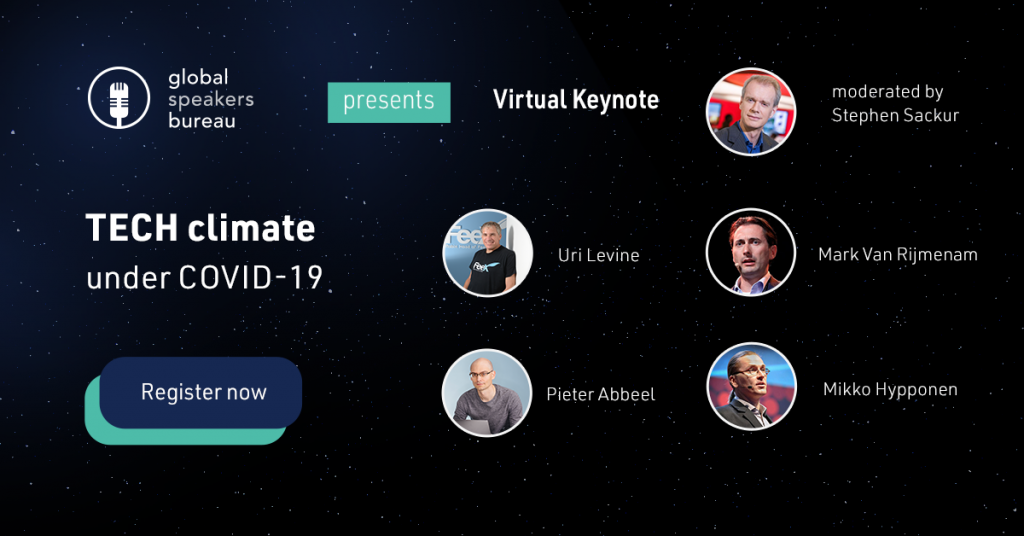 Virtual Keynote will take place on May 5, 2020 07:00 PM CET.
Register now and get a notificiaton on the day of the event!
Our Virtual Moderated Conversation will be organized in the form of a Zoom meting.