CATEGORY: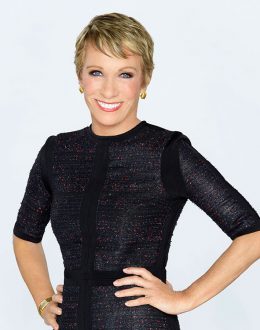 Barbara Corcoran
keynote speaker
Real Estate Guru
Founder The Corcoran Group
Best-selling Author
TOPICS
10 Ways to Build a Powerful Brand
10 Ways to Lead Your Team to Greatness
Barbara's Rags to Riches Story
Real Estate
ABOUT SPEAKER
Barbara Corcoran's credentials include straight D's in high school and college and twenty jobs by the time she turned twenty-three.
It was her next job that would make her one of the most successful entrepreneurs in the country when she borrowed $1,000 from her boyfriend and quit her job as a waitress to start a tiny real estate company in New York City.
Over the next twenty-five years she'd parlay that $1,000 loan into a five-billion-dollar real estate business named The Corcoran Group.
She sold the business in 2001 for sixty-six million dollars. Barbara is the author of Shark Tales: How I Turned $1,000 into a Billion Dollar Business, an unlikely business book and a national best seller. In it, Barbara credits her struggles in school and her mother's kitchen-table wisdom for her success in the business world.
The book is a fresh, frank look at how to succeed in life and business and is as heartwarming as it is smart and motivating.
Barbara is a 'shark' on ABC's hit reality show Shark Tank and the real estate contributor to the NBC TODAY Show.
She publishes a bi-annual entrepreneur report on the state of small business in America and regularly appears as a business expert across all media.
As a speaker, Barbara brings her front lines experience and infectious energy to her audience.
Motivational, inspirational, and sometimes outrageous, Barbara Corcoran's tell-it-like-is attitude is a refreshing approach to success.
---
---
---
CONTACT US
To enquire about a particular speaker(s) for your event please fill in the form below and we will get back to you immediately.