CATEGORY: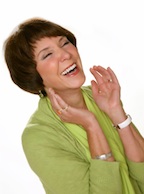 Eileen McDargh
keynote speaker
Founder and CEO of the The Resiliency Group
TOPICS
In Her Own Voice™: A Retreat For Resilient Women
Lead-Her-Ship – Claiming The Power, Passion, Play and Purpose of Our Lives
Leveraging Your Career To Fit YOUR Authentic Self
Mountain-High Wisdom for Every Day Resilient Living
Radical Resilience: Staying Rightside up in a World That's Upside Down
Resilient Relationships: Plain Talk for Complex Times
Resilient Relationships: Surviving and Thriving With Difficult People
Resilient Relationships: Understanding Your Communication E-Quotient
The Energy Connection: The Secret To Resilient Living
The Power of Engagement: Inside Out Leadership for Resilient Teams
Work for a Living and Still Be Free to Live: The Secret for a Resilient Life
ABOUT SPEAKER
Eileen McDargh is founder and CEO of the consulting firm, The Resilient Spirit. She teaches organizations like Cisco, Novartis, Oracle, and Procter & Gamble ways of building resilient leadership teams and workplaces. Novartis's Dr. Rob Kowlaski, Senior VP and Global Head of Drug Regulatory Affairs and U.S. Head of Development, says, "The weeks Eileen spent working with [my senior leadership team] were a magical time in all our careers. Through our work with her, we became stronger leaders, and banded together to become a high-performing transformative team."
Leadership Excellence magazine, which ranks top thought leaders in management and leadership, named Eileen to its "Excellence 100" list. Following a survey of 22,000 business professionals, the research firm, Global Gurus, named her to its list of the World's Top 30 Leadership Professionals. Along with her work as an organizational resiliency consultant, Eileen speaks and writes about resiliency. As a platform speaker, she has given thousands of keynotes for organizations and associations in dozens of fields, including aerospace, education, finance, healthcare, hospitality, manufacturing, pharmaceuticals, public agencies, real estate, retail, technology, utilities, and women's leadership. She is a member of the National Speakers Association (and has served on its Board of Directors), was awarded by Speakers Platform a Top 5 Speaker designation in Leadership, was elected into the CPAE Speaker Hall of Fame, and was given by her peers the Legend of the Platform Award.
As an author, Eileen has written five books, including "The Resilient Spirit: Heart Talk for Surviving in An Upside Down World" and "Work for a Living and Still be Free to Live!" In 2008, the Independent Book Publishers Association awarded her book, "Gifts from the Mountain: Simple Truth's for Life's Complexities," a Benjamin Franklin Gold Award. Her" 40 Tips For Speaking Up, Speaking Out, And Being Heard" tip booklet for women was co-authored with Dr. Eunice Parisi-Carew. Her newest book Your Resiliency GPS was created to help people revive and renew the spark of hope and optimism as they cultivate resiliency skills.
Eileen is also a member of the University of Pennsylvania's Sloan Work and Family Researcher Network, an organization of interdisciplinary researchers and scholars studying work-life issues.
Before starting her own consultancy, Eileen was the Director of Communications for a national healthcare company, served as senior manager on a U.S. Navy installation project, and taught school in Nassau County, Florida, where she was elected "Educator of the Year."
---
---
CONTACT US
To enquire about a particular speaker(s) for your event please fill in the form below and we will get back to you immediately.