CATEGORY: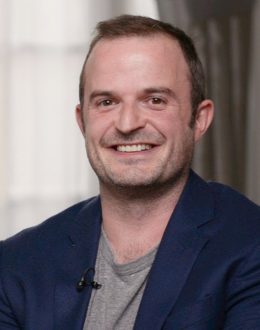 James Gregson
keynote speaker
Head of LEGO Social Studio: Creative Storyteller, Digital Marketer & Innovator
TOPICS
Creating Successful Teams in a World of Digital Disruption
Global Social Media Marketing: Content/Strategy/ROI
How to Gain Creative Inspiration from Unexpected Places
ABOUT SPEAKER
James began his career in 'non-traditional' brand strategy. Working at a series of Marketing and Communication agencies in and around New York City. Through his professional experience he has built a combination of technical understanding and conceptual creativity to craft effective, measurable programs for clients and brands such as New Balance, Atari and Mercedes-Benz.  Currently, James is the Director and Head of Social Studio, leading a team of digital content strategist, creative designers, producers and video editors within The LEGO Group's internal creative agency.
James was born in London, England and spent his childhood living between New Jersey and the UK, before coming to college in the US. James holds a bachelor's in fine arts, from Syracuse University.
---
---
CONTACT US
To enquire about a particular speaker(s) for your event please fill in the form below and we will get back to you immediately.