CATEGORY: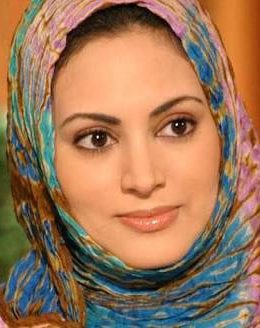 Muna AbuSulayman
keynote speaker
Former Secretary General
Executive Director of the Alwaleed Bin Talal Foundation

TOPICS
Building Bridges of Understanding between the East and West
Media
Muslim Women's Issues
Society
ABOUT SPEAKER
Muna AbuSulayman has been selected as one of the Most Influential and Powerful Arab women in various lists from 2009-2015 due to her work in the Media. Examples of that are the recent recognitions as the Most Influential Arab Woman in the World in Social Media by Klout and Top 100 Arabs; and #44 in the Most Powerful Arab Women of 2015.
AbuSulayman has successfully launched, managed, and scaled multiple businesses and foundations throughout her career. She is internationally recognized as an expert in the fields of Management, Education, Sustainable Development, Communications, Middle East, and Female Empowerment.
This cross-discipline career path has led her to the height of the corporate world as the Former Secretary General and Executive Director of the Alwaleed Bin Talal Foundation; and the co-host of the longest running TV show in the Arab world: the MBC TV social program 'Kalam Nawaem'.
For all that, Muna is regularly asked to give keynote addresses at educational, media, social and women events. Her childhood involved as much variety as her career with stints in the USA, Malaysia and Saudi Arabia. She obtained a B.A. and M.A. in English Literature and is currently studying her Ph.D. in Arab-American Literature.
Her media career is defined by her relationship with the MBC TV lifestyle program 'Kalam Nawaem'. This highly successful social series has tens of millions of viewers and is known to be one of the most popular Arab programs in the world.
Ms AbuSulayman's corporate career developed quickly when she began working with Prince Alwaleed Bin Talal's Kingdom Holdings Company. Her role as the Executive Manager of Strategic Studies and Research Initiatives was novel to say the least. Muna asked HRH "to provide me (her) with some executive training as I had no business experience, so I was sent to take a few courses". She believed her real training came from the Prince himself and so taken was he with her ability she took on the task of building the foundation in 2006. It is in this role she oversees all global philanthropic projects and its vision for humanitarian assistance.
After such success Ms AbuSulayman went on to found several companies including Glowork.net; which aims to enhance female employment opportunities and Muna World; a holding company that uses charitable funds from her various businesses to build educational institutions in high conflict areas.
Muna has returned to her former passion of fashion design and created a fashion line that compliments her Muslim principles and maintains her chic appearance. It has proved a lucrative entrepreneurial decision.
Ms AbuSulayman has always been passionate about Women's rights and has worked tirelessly to educate and reform social practice. This sincerity was heightened by her work with Prince Alwaleed Bin Talal as he supports the cause for women empowerment too and Muna says of him that he "believes that encouraging and supporting women and female initiatives is one of the most important ways to measure real tangible progress in any country". She is a critic of both Muslim and Western paradigms for the treatment of women and advocates for a new system to be developed to achieve harmony between cultures and sexes.
Awards & Accomplishments:
– Global Thinkers Forum Award for Media (Humanitarian Efforts) 2014
– Social Innovation Award, George Mason University (2011)
– Award for Female Empowerment, Women In Leadership Foundation (2011)
– Colin-Morely Award for Philanthropy (2010)
– One of the 500 Most Influential Muslims in the World (2009-2014)
– No. 21 on The Most Influential Arab Women (2011)
– One of the Most Influential Arabs in the World (2010-14)
– Distinguished Arab Woman Award by The Arab Women's Studies Center (2009)
– Young Global Leader by World Economic Forum (2007)
---
---
---
CONTACT US
To enquire about a particular speaker(s) for your event please fill in the form below and we will get back to you immediately.