For the second time this year, we had the pleasure to organize Virtual Keynote. This time we talked about work-life balance: two well-known authorities share their tips on how to maintain balance in the times of pandemic, often referring to the struggle of working remotely. Like last time, we decided to record the entire conversation and share it with you in the form of a YouTube video - to watch from anywhere and at any time.
And to encourage you to watch the full video, let us present you to our panelists and share the memorable quotes from the event itself!
Keynote speaker #1 - Mariana Atencio

Mariana Atencio is a Peabody award-winning journalist, author of bestselling books and co-founder of Golike. We can't forget about her impressive experience as a keynote speaker! And we've got all the statistics to prove the power of her speeches. Her TED Talk "What Makes You Special?" is one of the top 10 most watched on Youtube and has been translated into 11 languages.  Among one of her many memorable speeches, it's worth pointing that she has keynoted at the United Nation's Girl Up Summit; the American Library Association and the LinkedIn Annual Conference. During her talks she often speaks about topics such as: authenticity, storytelling, reinventing yourself, networking, empowerment, immigration and diversity. Here's a little sneak peek in a form of Mariana's quote from the webinar.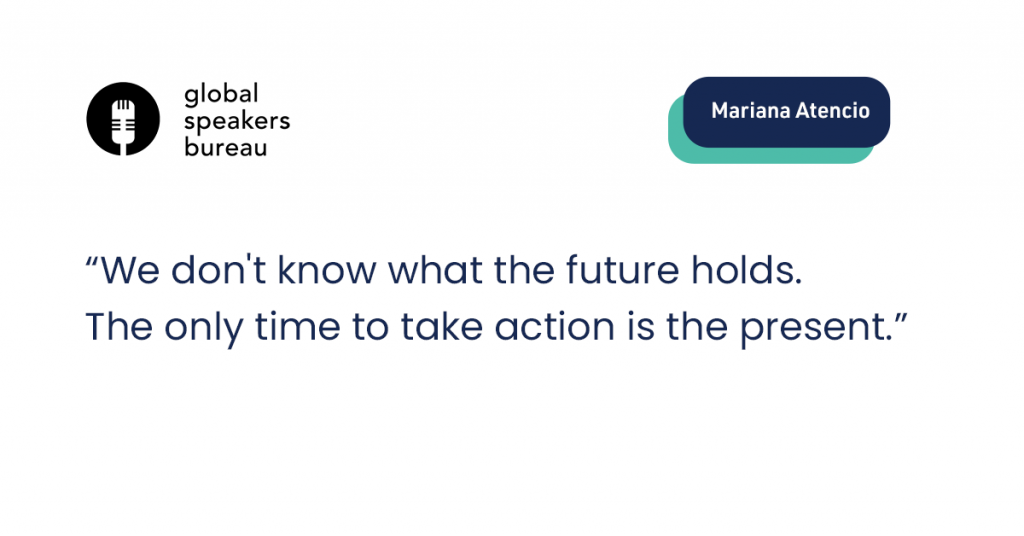 Keynote speaker #2 - Pandit Dasa
Mariana was accompanied by the one and only Pandit Dasa - mindful leadership expert, motivational speaker and author of Urban Monk. His goal is to help organizations create workplace culture that is: mindful, based on empathy, encouraging to appreciate each other. He also inspires leaders to lead without ego, but instead - inspire, support and encourage. At Global Speakers Bureau we feel inspired just after reading Pandit's bio! Imagine how powerful his speeches can be. To get a glimpse of his extraordinary skills as a keynote speaker, check out recording from our webinar: work-life balance 2020 and rise of diversity. You can find the link at the end of the article!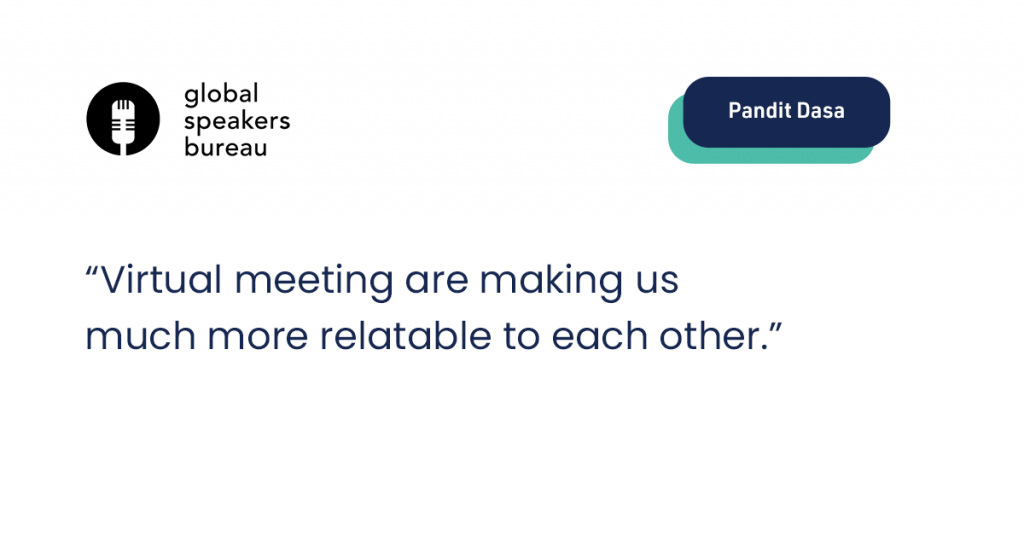 A conversation between two amazing keynote speakers can't be done without a moderation!
And that important task we have decided to hand over to Ismael Cala, who's a real expert in presenting news, moderating events and producing content for national CNN television. Oh, we can't forget the joy and smile (as some people tend to call him) he brought to our "virtual studio!". 
Once again we want to thank you our extraordinary guests: Mariana Atencio, Pandit Dasa and Ismael Cala. Do you know that all three of them can be a special guest at virtual keynote of your choice? Inspire your employees, create online discussion or host an event as a brand and attract new customers. To invite a speaker for either virtual or live event contact us through e-mail [email protected] or by calling +44 (207) 1936 587.

If you're working in Tech industry check out our first Virtual Keynote: TECH climate under COVID-19