Top 3 powerful business and leadership female keynote speakers
Before we introduce you to our top business thinker keynote speakers, here are a few interesting stats about the organization and its effectiveness!
Only 14% of managers claim they are confident their employees understand the company's strategy, goals, and direction.

Effective communication generates 4.5 times higher talent retention. 
37% of employees consider teamwork in the workplace as very important.

Managers are responsible for 70% of deviations in team engagement. 
In this article, we would like to share a list of the top 3 business and leadership female keynote speakers. For business inquiries, please use the contact form or email us at [email protected]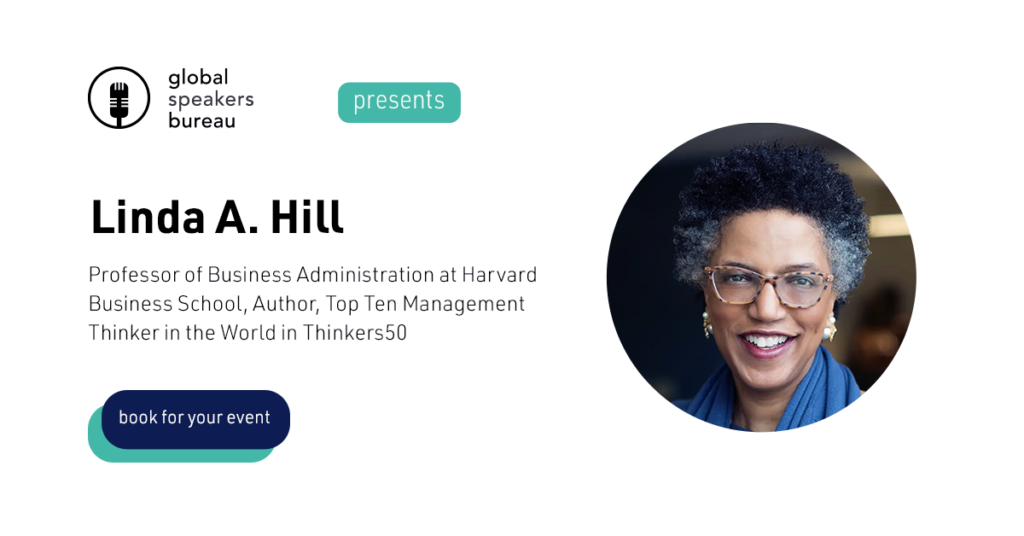 Linda A. Hill has spent a huge part of her career studying how great companies and great leaders enhance the creativity of individuals. It was an extremely productive time because today Linda A. Hill is considered one of the top leadership experts. Her work focuses on innovation - how to implement it, the role of leaders in its creation, and also what role the organization's management plays in all of this. 
Currently, she is the Wallace Brett Donham Professor of Business Administration at the Harvard Business School. Linda A. Hill is an author and co-author of highly-praised books and articles on leadership, including  "Collective Genius: The Art and Practice of Leading Innovation", "Being the Boss: The 3 Imperatives of Becoming a Great Leader", "Becoming a Manager: How New Managers Master the Challenges of Leadership". 
The following list highlights some of her popular keynotes:
Cultivating and Leveraging Collective Genius for Innovation

How Diversity and Inclusion Fuel Innovation and Growth

Leading and Innovating Through COVID

The Art of Being the Boss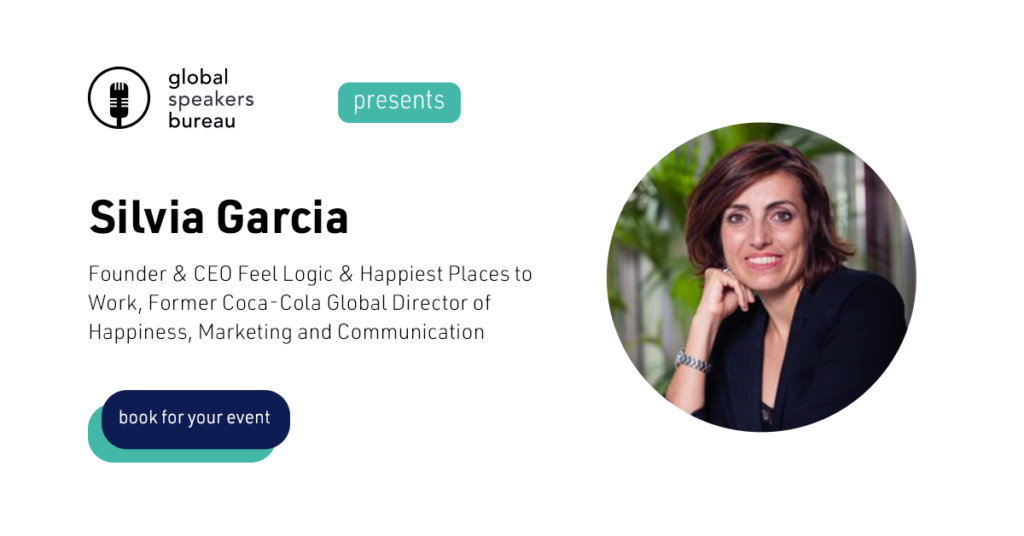 When we think about how joy in one's work can affect its effectiveness, Silvia Garcia immediately comes to mind! Why you may ask us? The answer is simple, Silvia Garsia is the person responsible for Coca-Cola's association with happiness!
Silvia Garcia is Coca-Cola's former global director of happiness, marketing, and communications. Today, Silvia oversees marketing and leadership strategies for 198 countries, and her speeches are said to change "lives and companies."
Do you want to inspire your audience with the amazing story of how the science of happiness can help organizations become more profitable, happier, and successful? Don't hesitate and book Silvia Garcia for your event!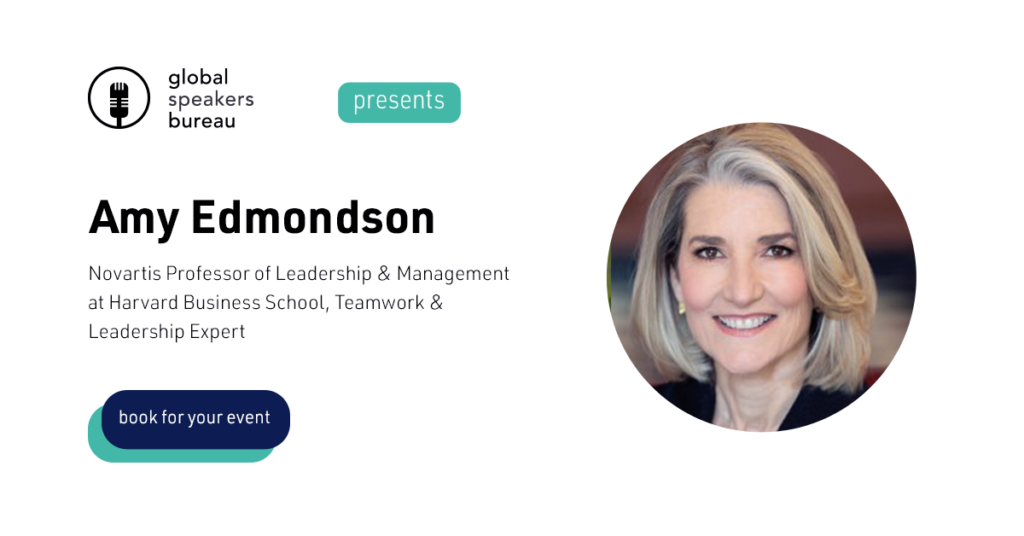 Last but not least, a renowned expert on organizational learning and leadership! Amy Edmondson dedicated over 20 years to studying psychological safety and workplace behaviors. 
During that time, her work has helped many companies vastly improve their performance by building an environment of psychological safety, transparency, and collaborative teaming, and all of those ultimately led to more effective operations.  Amy Edmondson shares her knowledge and experience in her seven books and more than 75 articles and case studies.
"You can be part of a great organization that is still a complex, error-prone system," says Edmondson. "Leaders must assume around every corner is a potential problem or a chance to do something better. The idea is to flip thinking from 'we don't have a problem to "how can we improve?". 
Book Amy Edmondson for your event!