Teachers and professors, leaders, government representatives, founders of educational institutions, historians, and futurists. Our education keynote speakers come from different backgrounds and that gives us the opportunity to offer you a tailored list of the best speakers for your event. We are excited to share with you our pics for educational keynote speakers. 
Knowledge is powerful. Some consider it a key to success and power and while that's absolutely true, at Global Speakers Bureau we like to think of education as a tool for change. A tool that helps create a better society, improve the quality of life, and most importantly change our future. The human race has come a long way and made significant progress. From cavemen to space explorers - this sentence perfectly sums up the progress of humankind. A progress that would not be possible without our curiosity and desire to learn. 
Pasi Sahlberg, Professor of education policy
"It has become clear everywhere that the schools we have today will not be able to provide opportunities for students to learn what is necessary in the future."
This thought-provoking quote from Pasi Sahlberg is a perfect example of his approach to education. As a former schoolteacher, Pasi fully understands and easily recognizes the flaws of education systems in countries all over the world. As a former Director General at the Finnish Ministry of Education and Culture in Helsinki, 
In his engaging and insightful keynotes, Pasi describes his country's approach to school reform, proposes new ideas, and shares the results of innovative schooling methods.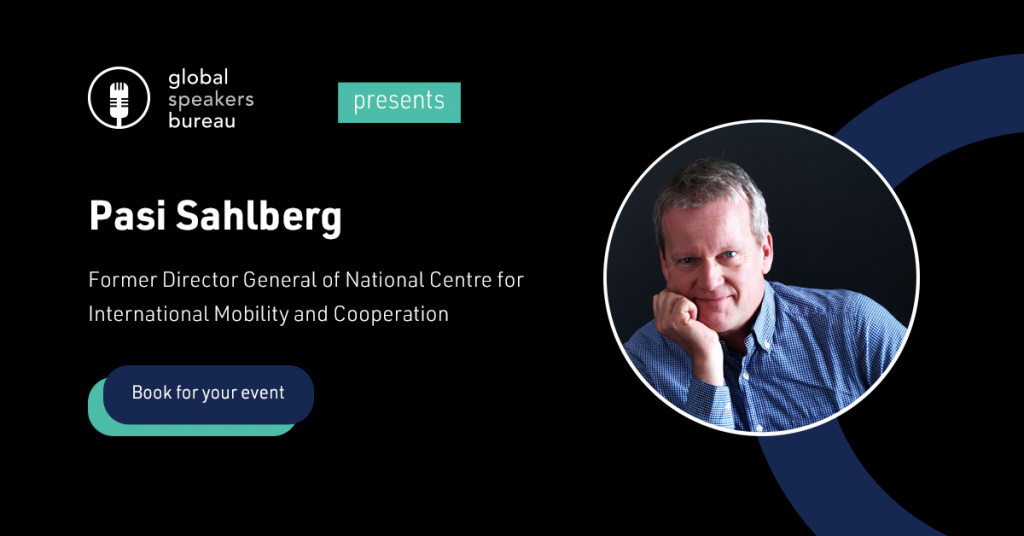 Book Pasi Sahlberg for your next event
Linda Liukas: a programmer, storyteller, illustrator, education keynote speaker. 
We can all agree that education plays a big part in the life of all humans. From the very early years, everything we learn has an impact on our future decisions: the paths we choose, the way we act, and how we communicate with others. That's why it's important to focus on the education of the youngest citizens, developing not only their knowledge but introducing them to new hobbies and allowing them to pursue their passions. Linda Liukas, our education keynote speaker, believes that encouraging children to be scientists, artists, and dreamers is an investment in the future of society. In her innovative children's book "Hello Ruby", Lydia introduces the world of technology to the youngest readers with beautiful, eye-catching illustrations.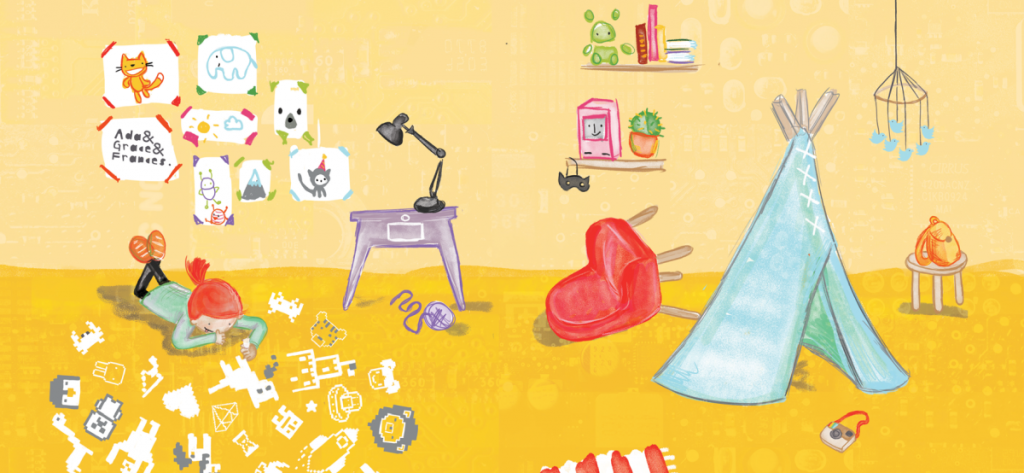 What makes the book innovative and how do parents use it to teach their kids about computers and technology? You can learn more about this fascinating coding book for children in one of Linda's engaging keynotes.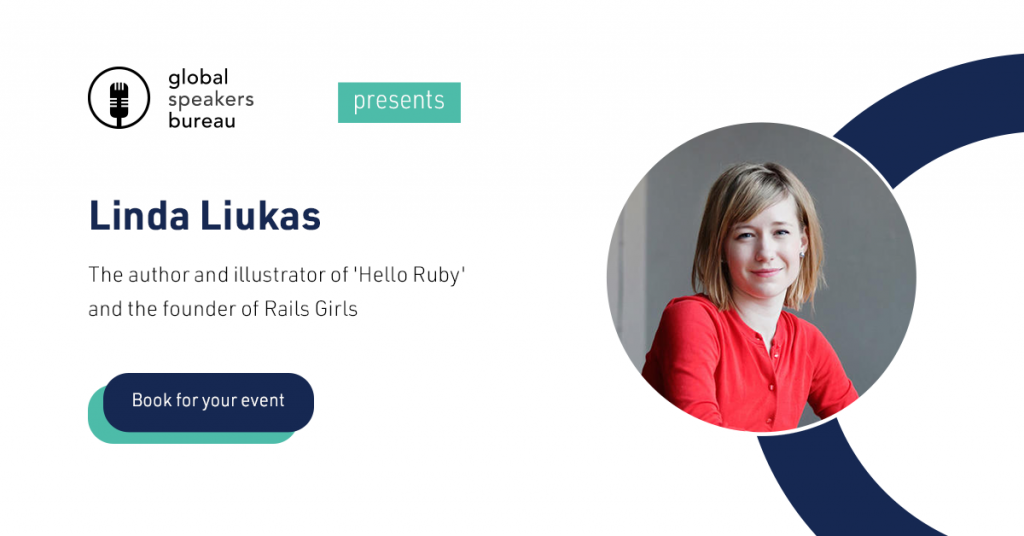 Book Linda Liukas for your next event
Education for all. Otto Orondaam and his impact on children's lives in poor countries. 
Otto Orondaam's journey is truly inspiring. He gave up being a doctor and a banker decided to look for a new purpose in his life. That's the beginning of the project called Slum2School Africa, a volunteer-driven organization that provides education to underserved children in slums and hard-to-reach communities. In the 8 years of his charity work, 10 000 volunteers helped over 85 000 children from disadvantaged communities across Nigeria.
During the COVID-19 pandemic, his mission continued! Thanks to his incredible team of volunteers, children in Africa participated in the very first virtual classes! Now he can tell his story on a big stage and inspire your audience to share their knowledge and help others.  
Learn more about the Slum2School Africa project.
Book Otto Orondaam for your next event
Frank Schulenburg, education keynote speaker
Frank Schulenburg is a key leader at the Wikimedia Foundation,  the non-profit that serves as the bridge between academia and Wikipedia, the world's largest and most popular encyclopedia. He's an award-winning photographer and filmmaker and many of his images appeared in world-famous magazines, such as Washington Post, Forbes, Business Insider. He's 
With his work, Frank Schulenburg wants to ensure that trustworthy and accurate information is easily accessible for free. He's constantly working on improving the encyclopedia's quality and delivering the content people want and need. 
Keynote topics:
Communicating Science
How teaching with Wikipedia changes the lives of students by helping students change the world
The two knowledge revolutions of the 21st century
Wikipedia: a look behind the scenes of the world's largest encyclopedia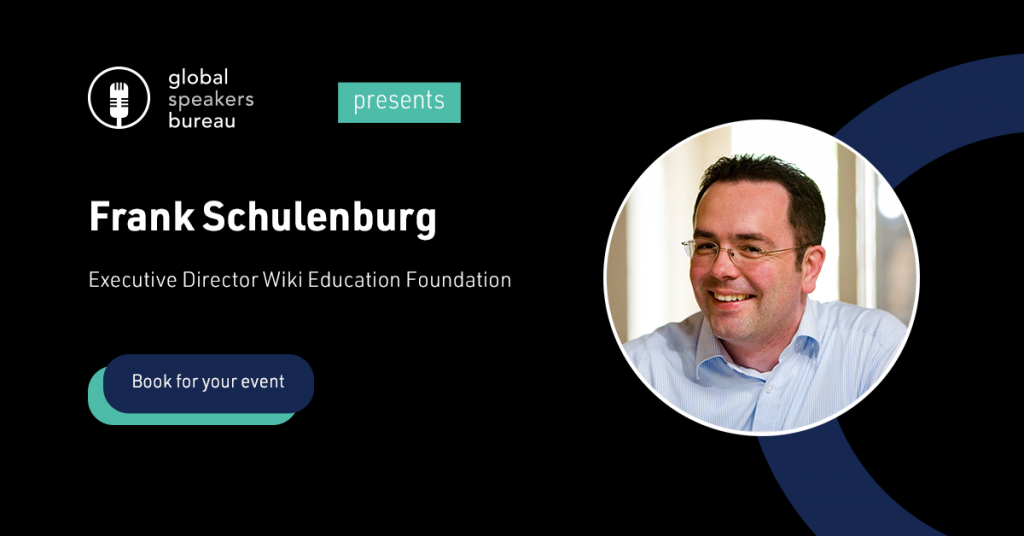 Book Frank Schulenburg for your next event
We highly encourage you to explore a full list of education keynote speakers!